Browse by Solutions
Browse by Solutions
How do I Customize Markets in Opportunities App?
Updated on November 29, 2017 10:44PM by Admin
Opportunities app allow you to maintain the list of potential business opportunities related to your enterprise. You can also customize markets for those Opportunities. This is a type of filter which is mainly used for grouping opportunity information based on their markets and its segments.

Let's quickly go through the following steps.
Steps to Customize Markets
Log in and access Opportunities App from universal navigation menu bar.

Click on "More" icon and select "Settings" located at the app header bar.

Select "Opportunities" drop down. Click on "Markets & Segments" from left navigation panel.

Click on "Create" button to add a new market and provide:
Name - Name of the market
Description - Description about the market

You can update market information by clicking on "Edit"

icon, if needed.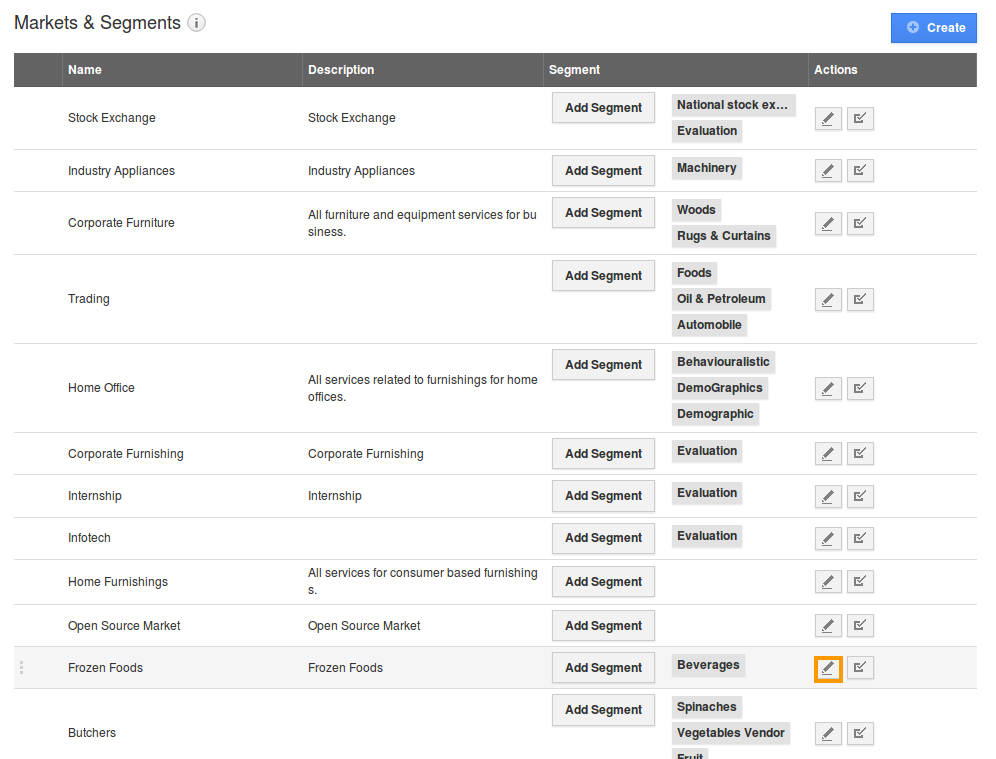 You can also "Enable or Disable" market information.
Note: You cannot delete markets and its segment, instead you can disable them.

Related Posts
Flag Question
Please explain why you are flagging this content (spam, duplicate question, inappropriate language, etc):