Browse by Solutions
Browse by Solutions
How do I Customize the Insurance Tracker App?
Updated on July 29, 2017 05:24AM by Admin
The Insurance Tracker App settings get loaded with the configuration feature agency/department. You can customize them according to your requirements by configuring the application.


Steps to customize Insurance Tracker App:
Log in and access Insurance Tracker App.
Click on "More -> Settings" icon in the App header bar.


You will be directed to the Settings page where you can see various settings configurations which include,


Now we will discuss various settings configurations.
General:
General settings help in configuring "Collaborations", "Quick links", "Reports" and "Tags".
Collaborations:
Collaboration settings allow you to hide or show the common activities tab found in the Insurance tracker view dashboard. You can also set privilege to employees to show or hide the activities.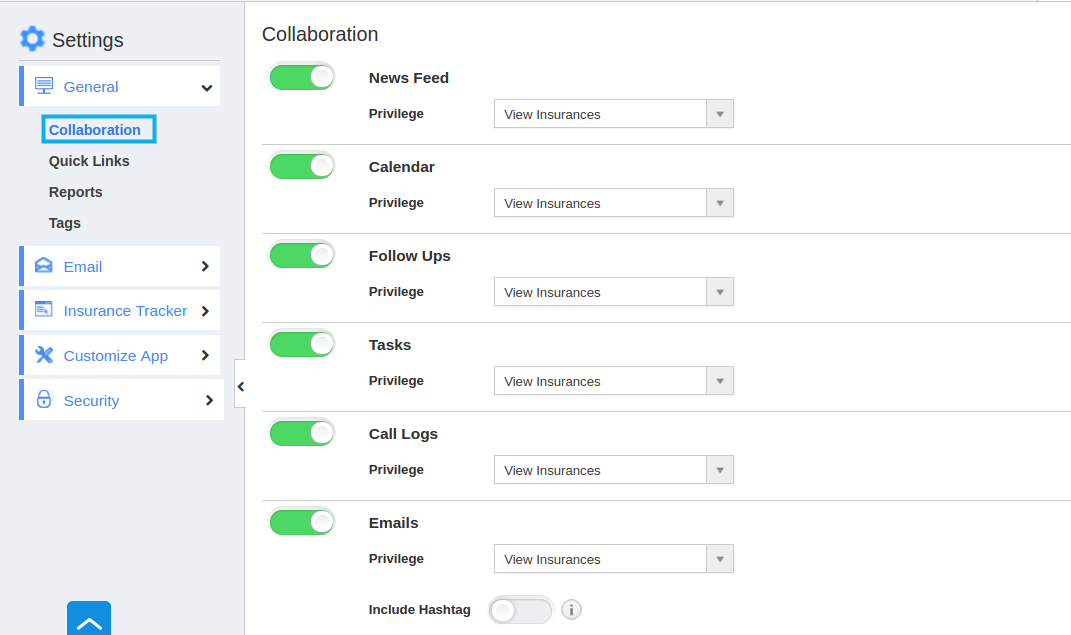 Quick Links:
Quick link helps in adding many links that guide you for reference. You can add your own links by customizing the settings.
Reports:
Reports allow you to keep track the complete record of the kit orders. By customizing the report section, you can show or hide the reports.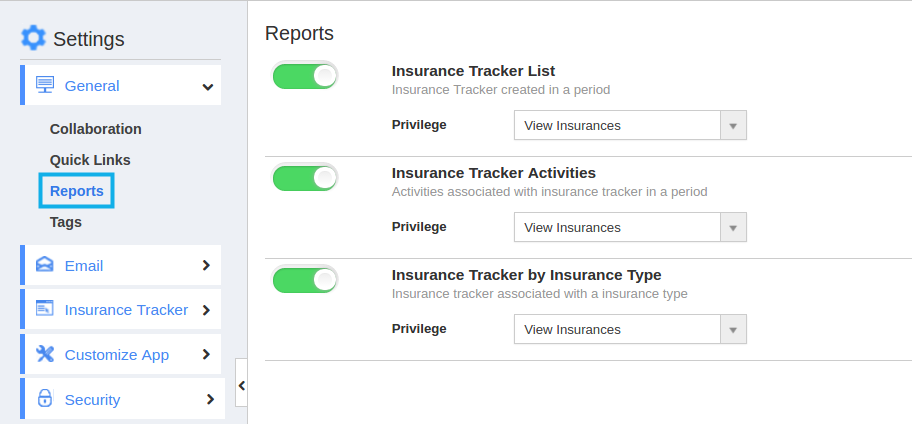 Tags:
Tags are nothing but labels with one or more keyword. It allows the user to group records of various categories by a common name thus makes the search easy.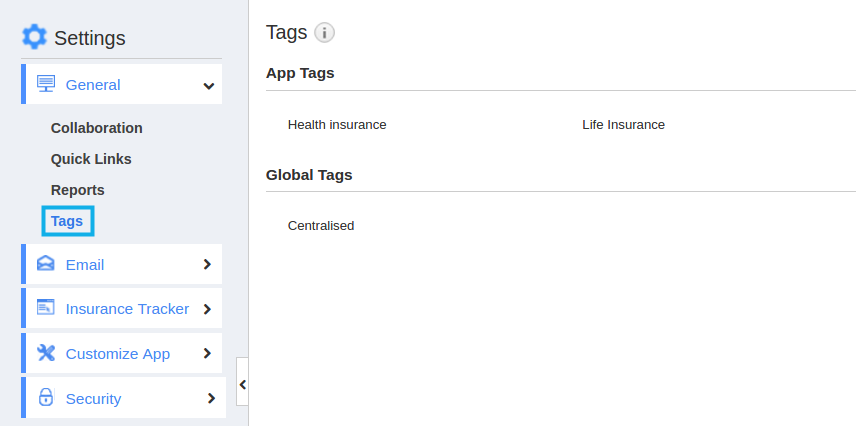 Email:
Email configuration allows you to create your own email template for your business requirement.
Email templates:
Email templates allow you to create predefined templates. These are customised email templates that you can send to your customers.



Insurance Tracker:
Insurance tracker helps in customizing insurance types.

Insurance Types:
An insurance type manages highly respected, distinct but related functions which service the insurance for your business. You have the ability to create your own insurance types in order to explain more about the insurances involved in your business.

Customize App:
Customize app are the common features present in all apps. These are like business attributes which support you to customize your business with the custom field. It includes,

Master Layout:
The master layout allows you to add up the custom field as per your requirement.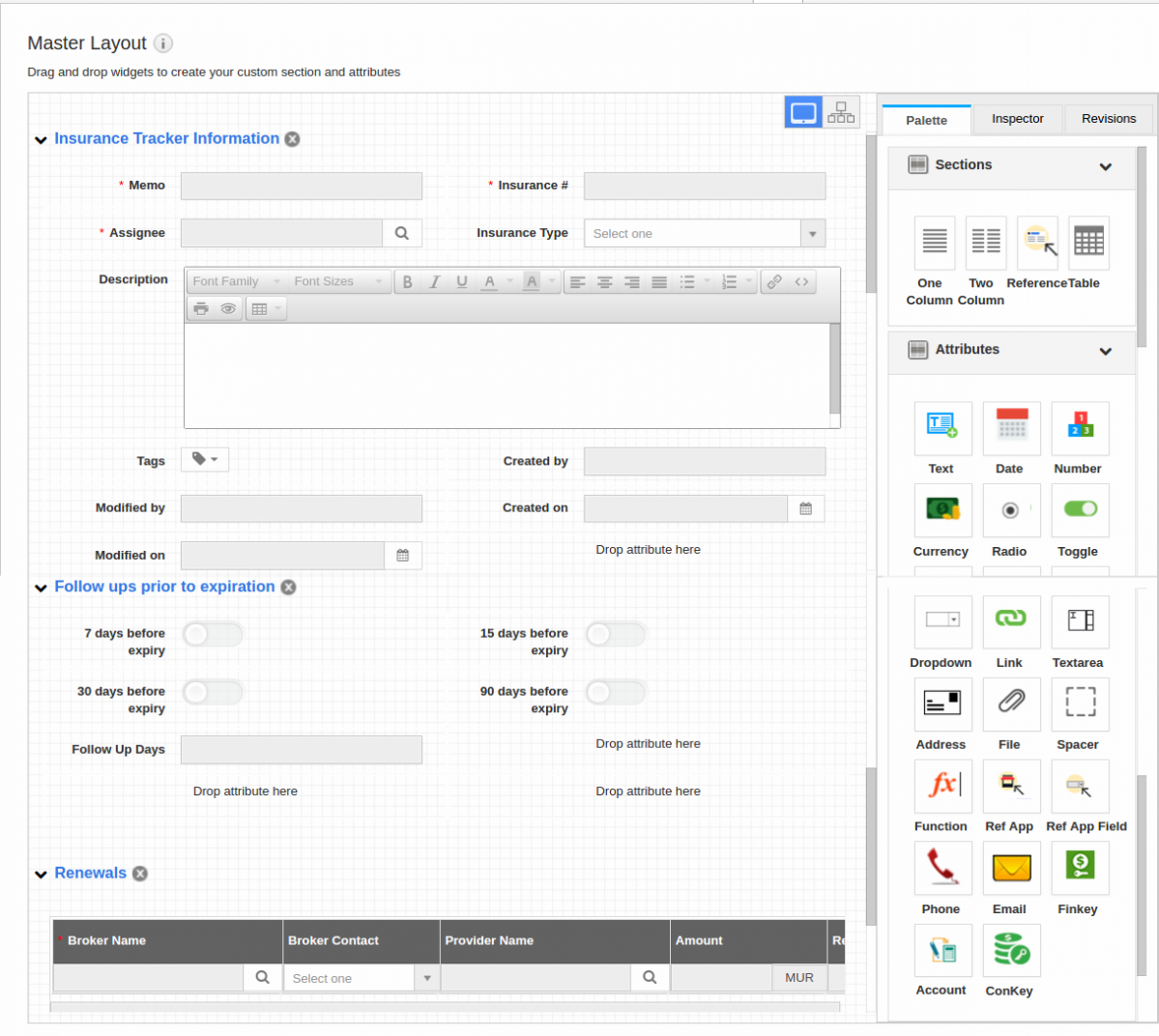 List layout:
This feature allows you to customize fields in list layout as a section as per your requirement.

Views:
View field helps in viewing all the tabs on the home page itself.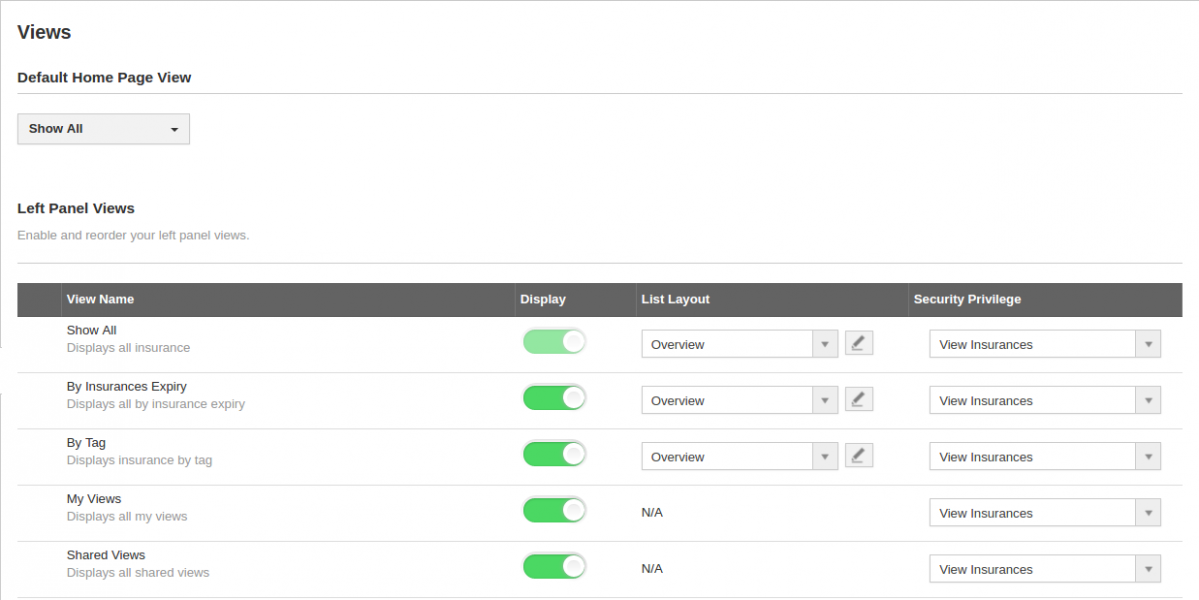 Security:
Security field helps in configuring actions.

Actions:
Apptivo has many advanced features which are disabled by default to keep our app simple. Enable a feature here and it will be visible in all objects with that app.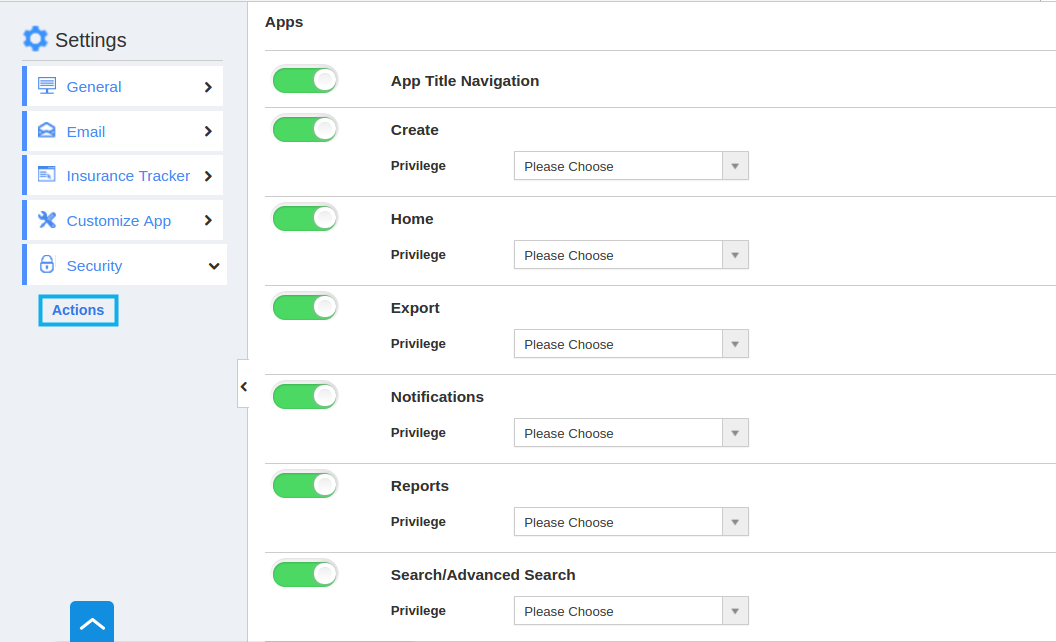 Related Links
Flag Question
Please explain why you are flagging this content (spam, duplicate question, inappropriate language, etc):