Browse by Solutions
Browse by Solutions
What are the apps integrated with ideas?
Updated on April 15, 2016 06:33AM by Admin
The Ideas App provides a place for your entire company to document and collaborate on ideas to improve operations of your business. Ideas integrate directly with the Patents and Provisional Patents Apps.
Ideas app integration
Ideas app helps to track best ideas which can be developed into reality for business purposes. Ideas app integrates with Patents, Projects, Teams app. Please view Ideas app quick start guide to know more about it.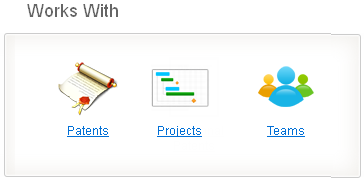 Flag Question
Please explain why you are flagging this content (spam, duplicate question, inappropriate language, etc):