Browse by Solutions
Browse by Solutions
How do I view opportunities by sales stage?
Updated on November 23, 2017 04:44AM by Admin
Opportunities App helps you to store the details of all your potential opportunities. You can create and customize opportunities with the criteria sales stage. That is you can filter and view the opportunities based on their sales stage.

Lets quickly go through the following steps to understand better.
Steps to view opportunities by sales stage
Log in and access Opportunities App from your universal navigation menu bar.
Select "Lists" drop down. Click on "By Sales Stage" from the left navigation panel.

The menu will expand to show a list:
Prospecting
Qualification
Proposal
Closed Won
Closed Lost

Choose a sales stage to view opportunities in that stage. For instance: Prospecting
You can view all opportunities in prospecting stage.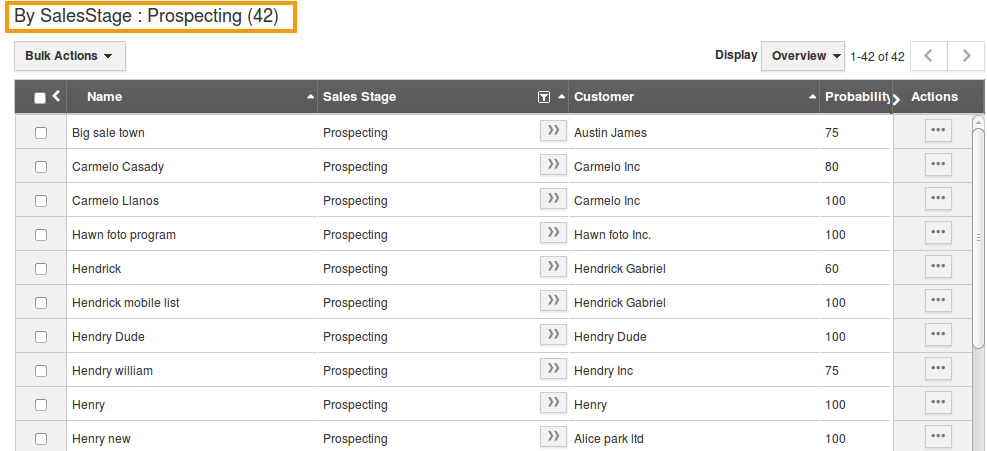 You can select opportunities check box to perform Bulk actions.
You can "Delete" opportunities in the dashboard, if needed.
Related Links
Read more about:
Flag Question
Please explain why you are flagging this content (spam, duplicate question, inappropriate language, etc):