Browse by Solutions
Browse by Solutions
How do I Edit an Item's Information?
Updated on November 23, 2016 09:46PM by Admin
Items App allows you to store the entire information of a product. You are also allowed to edit the product i.e., item information using the "Edit" icon provided near each item.
Steps to Edit an Item's Information
Log in and access Items App from your universal navigation menu bar.
Create a new item or select an existing item to edit information.
Click on "Edit" icon on which field you are going to edit.

Edit the required information for item.
Click on "Save" button to complete.
For example:
Here we are editing the item's description.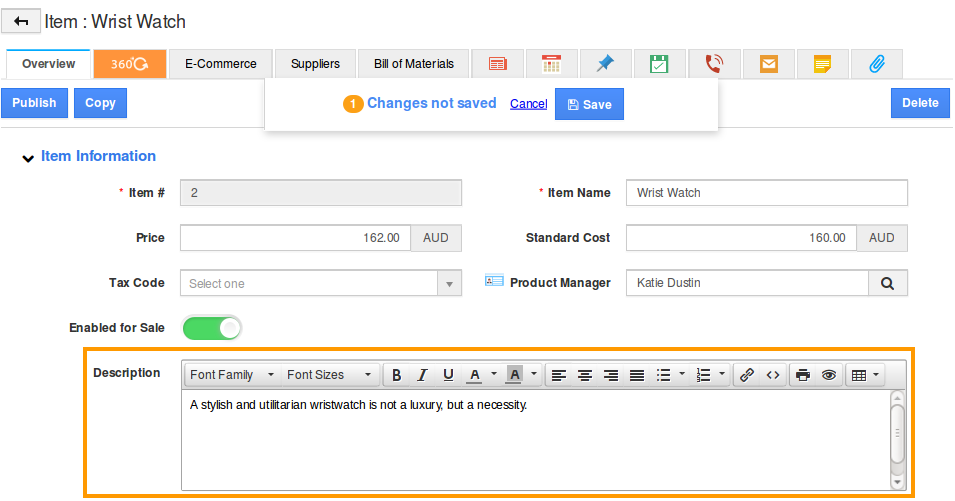 You can view the updated description for an item as shown in the image below: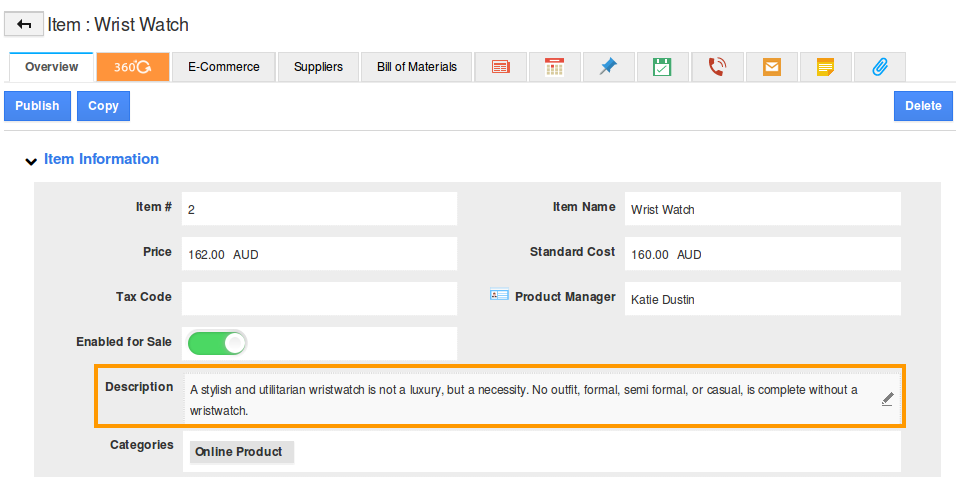 Related Links
Flag Question
Please explain why you are flagging this content (spam, duplicate question, inappropriate language, etc):