Browse by Solutions
Browse by Solutions
How do I Edit License Information?
Updated on February 1, 2017 03:49AM by Admin
License tracker App allows you to view all the created licenses in "Show All" menu. You can edit those licenses using "Edit" option.
Steps to Edit License Information
Go to License Tracker App.

Click on "Show All" from the left navigation panel.
You can view all licenses in the dashboard as shown in the image below:

Click on "More Details" icon near a license to be modified.
Click on "Edit" icon on which field you are going to edit.

Click "Save" button to complete.
For instance: If the user needs to change the assignee of the license, click "Assignee" field and start typing the assignee name in the Field Value text box. Click to "Save".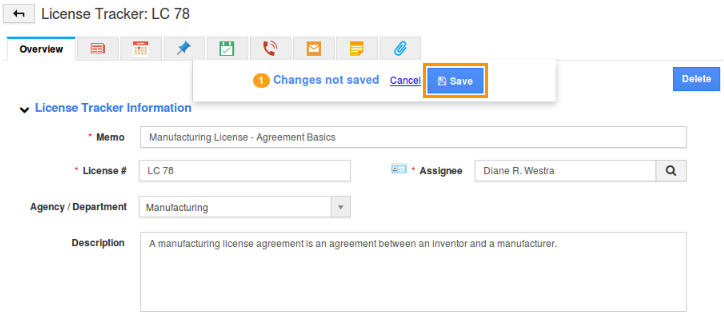 Related Links
Flag Question
Please explain why you are flagging this content (spam, duplicate question, inappropriate language, etc):