Browse by Solutions
Browse by Solutions
How do I Generate Contacts List for a Period?
Updated on September 10, 2017 11:05PM by Admin
Contacts app has many default standard reports. You can view the detailed report of contacts for a particular period using option called "Contacts List". Here you can give the criteria, for instance the type of contact, contact category as well as the time period. This will list all the contacts records as per the criteria. And if you want to export them to an excel sheet, that too is possible. Carefully, go through the steps.
Steps to Generate Contacts Report
Log in and access Contacts App from your universal navigation menu bar.
Click on "Reports" icon located at the app header bar.

You can view List of Reports.
Click on "Contacts List" from the list.

Provide the following:
Category - Select a category from a predefined list.
Type - Select a type from a predefined list.
Created on Start Date - Start date.
Created on End Date - End date.
Click on "View Report" button to view reports in dashboard itself.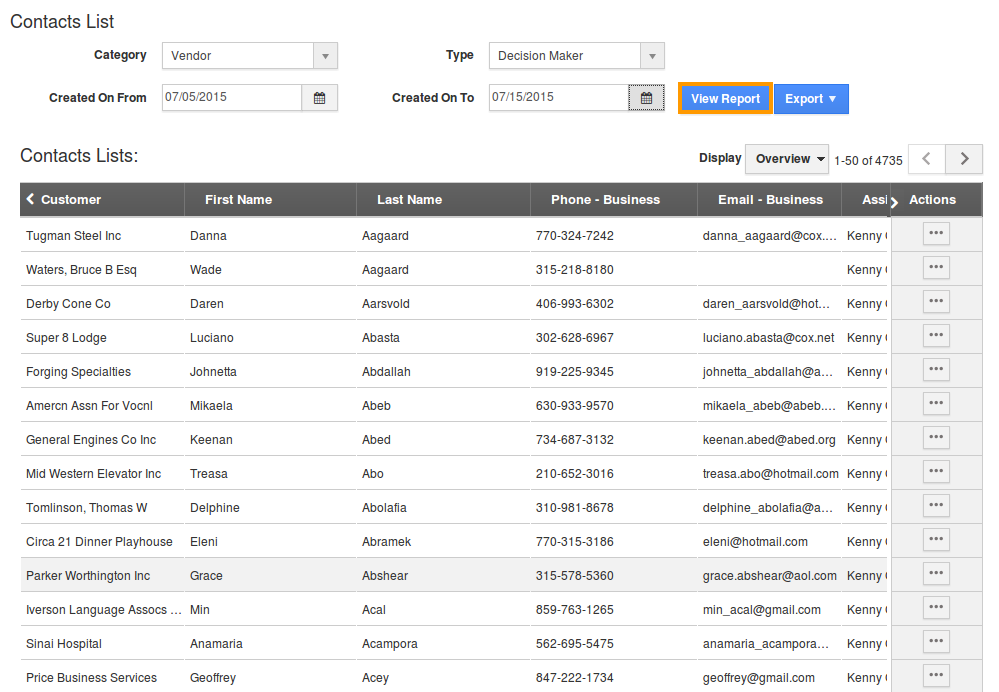 Click on "Export" button to view report in spreadsheet.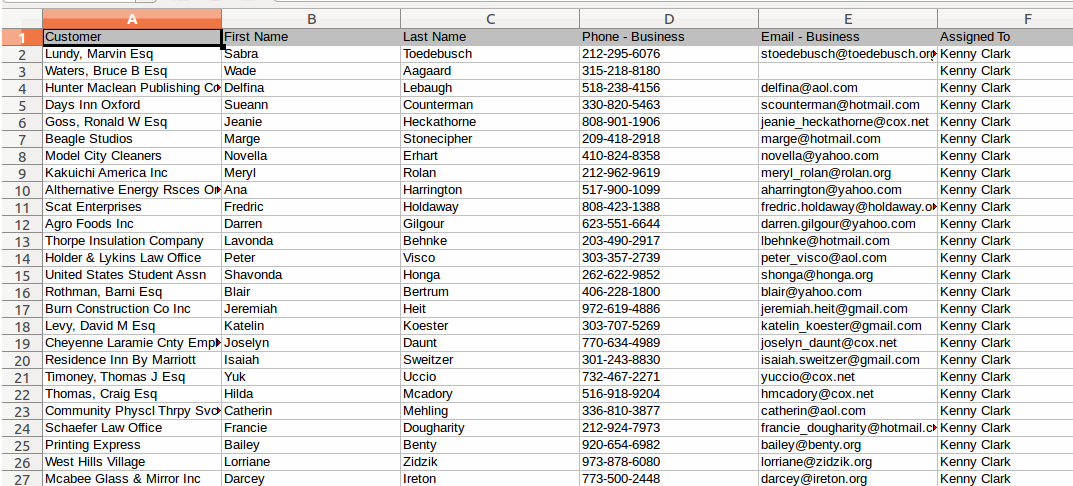 Related Links
Read more about:
Flag Question
Please explain why you are flagging this content (spam, duplicate question, inappropriate language, etc):