Sales Planning
was last modified:
December 1st, 2022
by
Apptivo Sales Planning App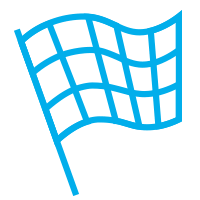 Sales Planning
A sales plan is a strategy that sets out sales targets and tactics for your business and identifies the steps you will take to meet your targets. It will help you - define a set of sales targets for your business, choose sales strategies that are suited to your target market. With greater accuracy, you can make smart decisions by analyzing the closed won, pipeline and forecast stages, closed lost.
Application Features
Set sales targets at ease. Enter and view the overall quota targeted by your organization. Manage the potential amount filled for the required month with appropriate stage achieved by the entire organization. Allocation attribute found only in "My Organization Quota" is accumulated from team's and individual's quota.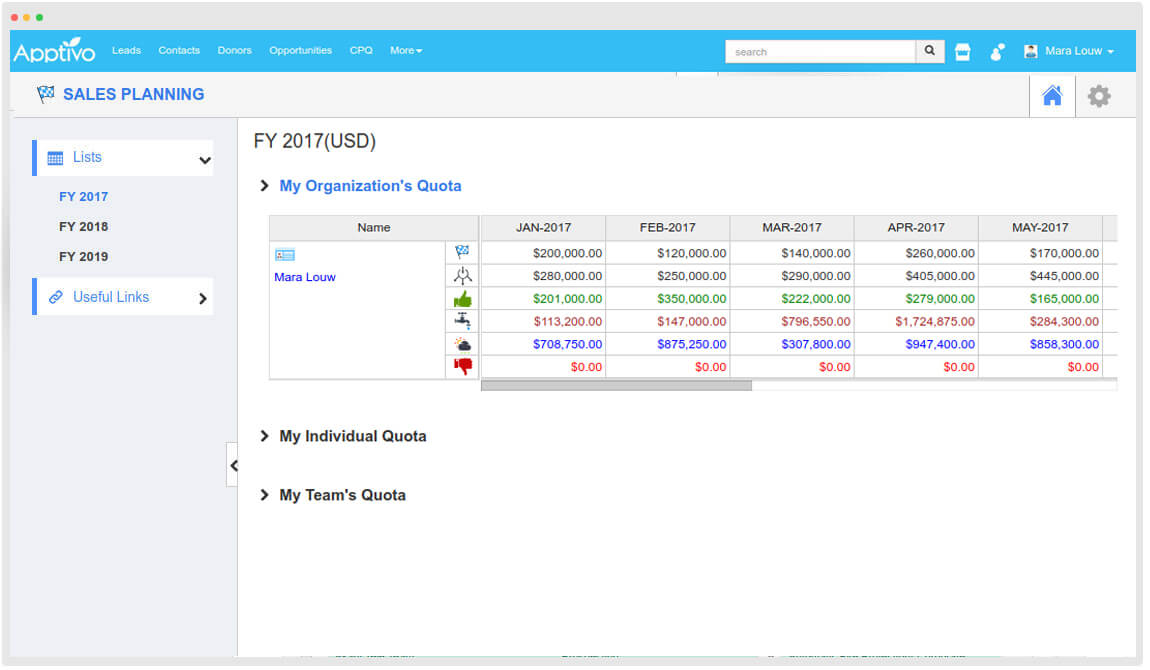 To improve efficiency and productivity, the super user or admin can balance and assign quotas to himself in real time. Ability to analyze past performance and achievement, and see into the future to forecast sales based on the current pipeline.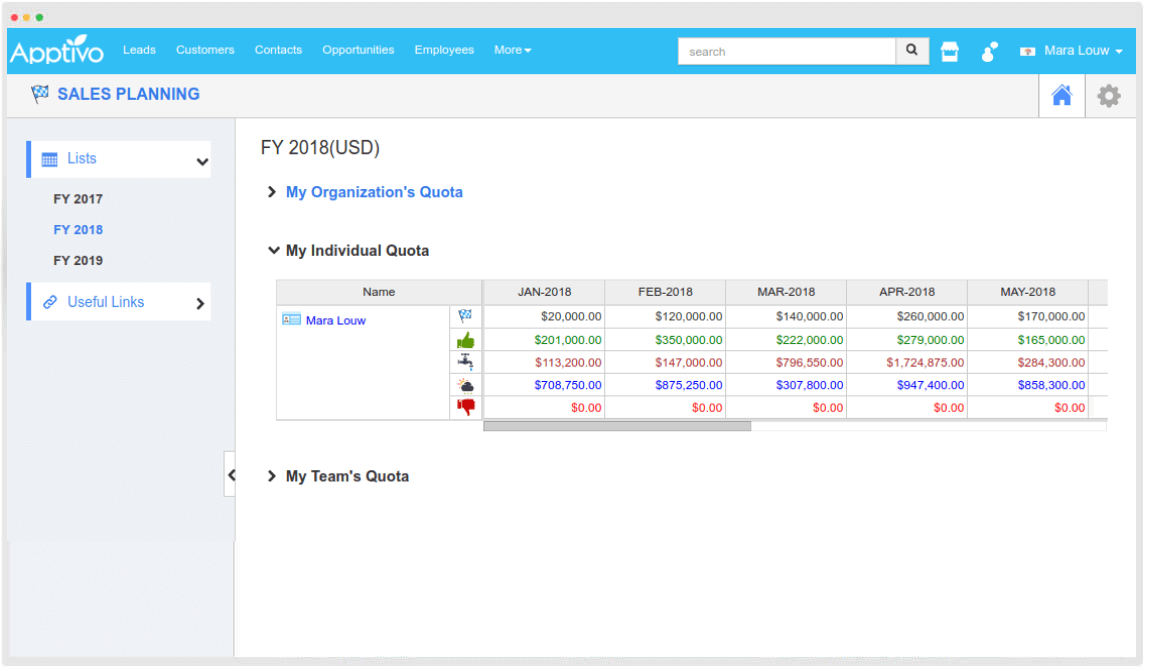 Define quotas for your teams and measure their performance. Gives you a complete breakdown of each team member's pipeline, forecast, and their goal for the period. By allocating the team quota you can know the contribution of each employee towards the revenue generation.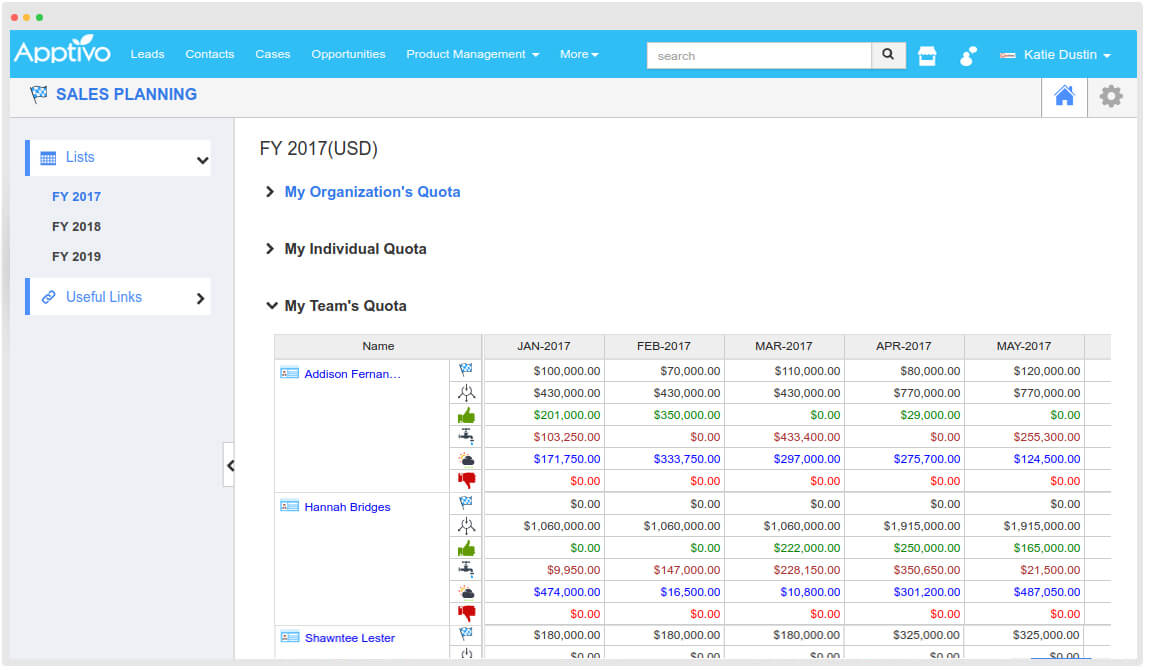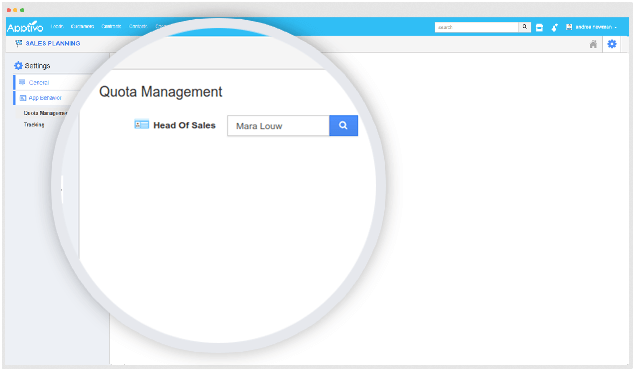 Quota Management
Offers capabilities that scale your business in a whole new way. Define the Head of Sales, as to who should set or allocate the quota for your business employees, both individually or for a team. Set sales quota and measure the sales performance of and revenue of your sales teams.
Integrated Applications
Sales Planning App integrates seamlessly with the following applications
Sales Planning     Opportunities
Apptivo Opportunities App and Sales Planning App are closely linked with one another. The quota of the opportunities won, pipeline quota, forecasting, and closed lost can be viewed from the Sales Planning App for respective employees. Learn More about Opportunities App
This Application is available in
Start a Trial / Book Demo
Apptivo provides a FREE 30 Day trial to all its customer to play around with the product and get to know if it suits their business. Apptivo also provides a 1 to 1 demo session to explain how you can use Apptivo for your business.