Employees
was last modified:
December 1st, 2022
by
Apptivo Employees App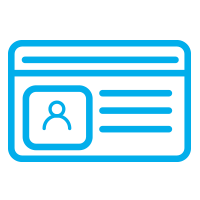 Employees
The Employees App, the core part of Human Resource Management Process enables you to manage your human resource management process in an effective and one of a kind way. You can create and maintain the list of employees working in your organisation.
Application Features
Assign a specific role to all your employees in business thus making each and every employee access to selected role. Employee with super user privilege can provide this.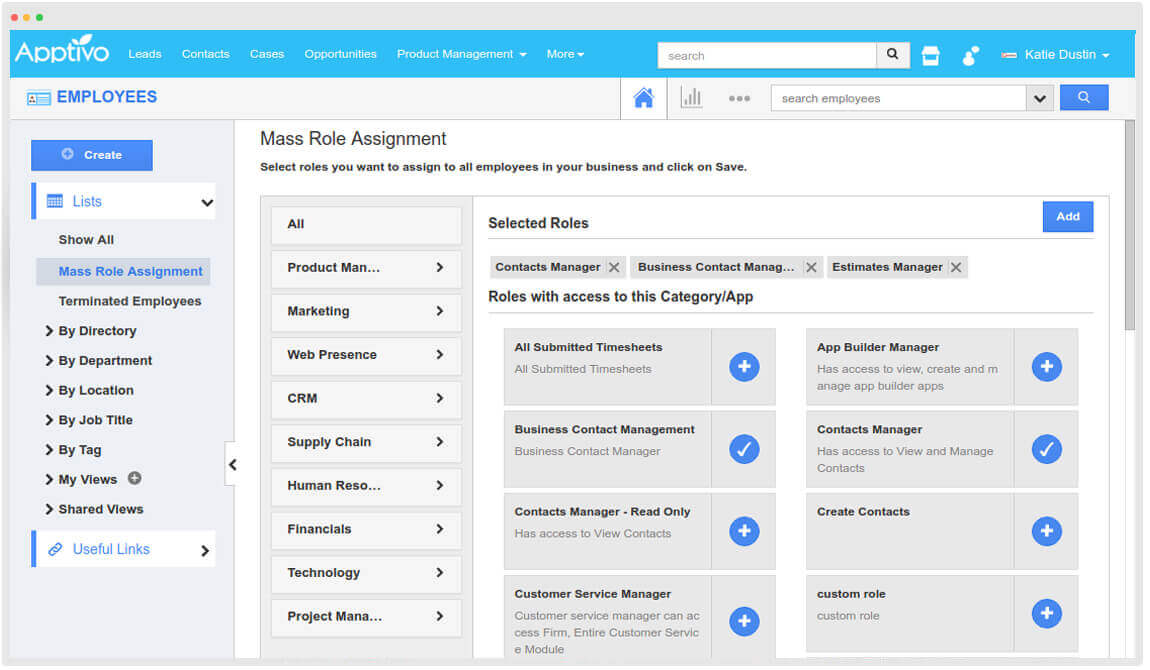 Attach agreements which maintain a loyalty between the Employee and the Organisation and acts as a debt instrument which certifies to be a contract between them.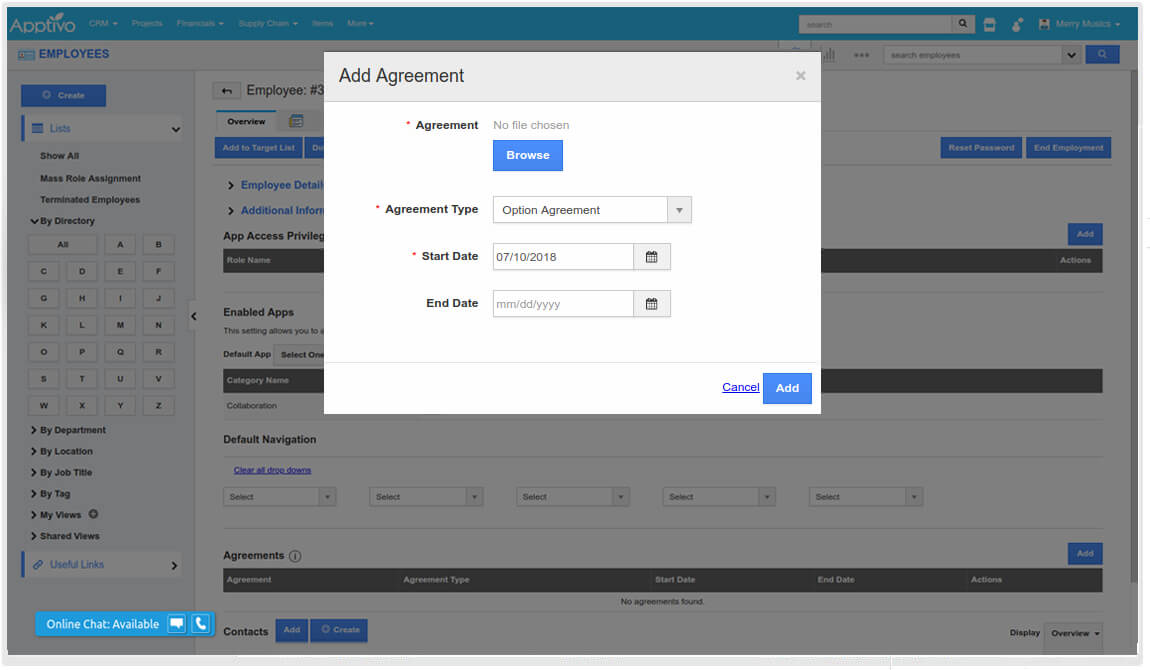 Set a shift time for your employees to work for your business. Create a new work shift and set it to your employees based on your requirements.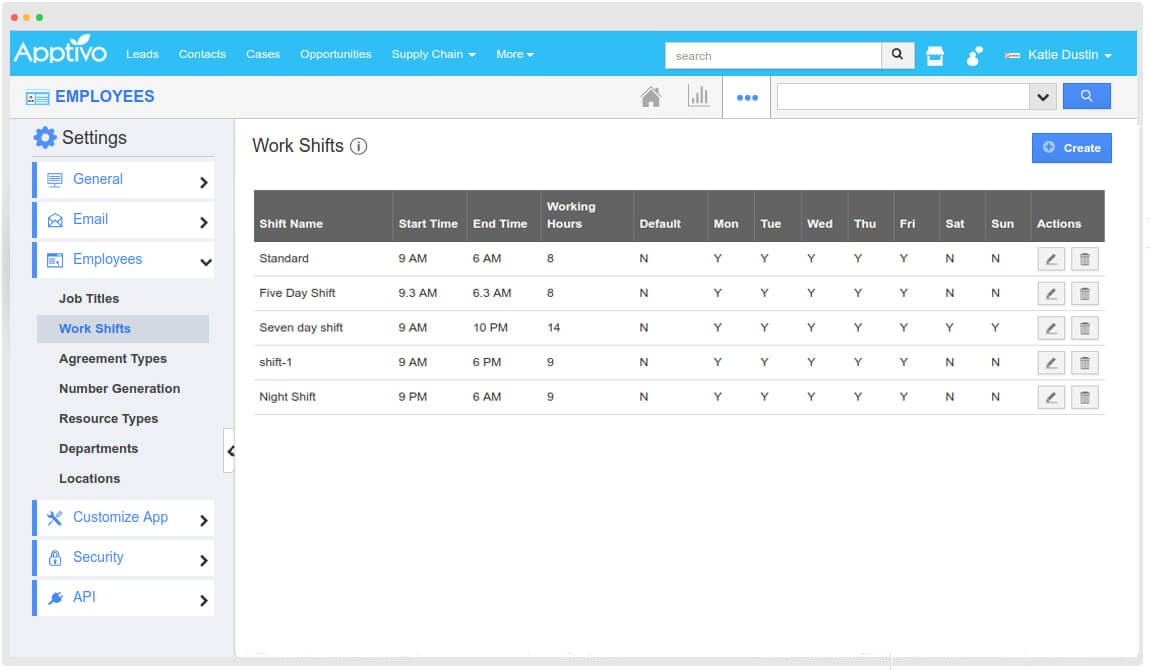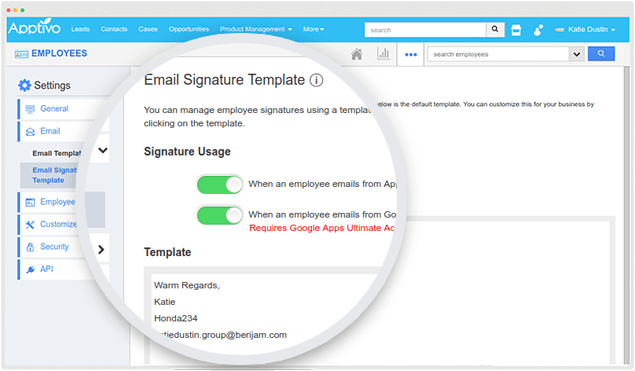 Email Signature Template
Apptivo helps in managing all of your employees email signatures and creates a unified signature for the company. It also includes the Employee's personal information automatically.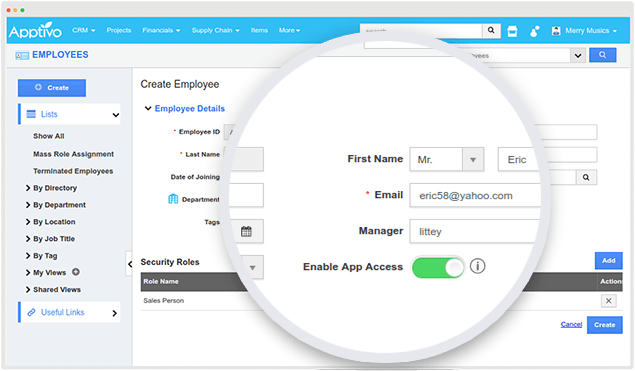 Enable App Access
Grant permission for your employees or users to log into their activity, follow up the customer regarding the problems, send receipts and manage inventories etc..,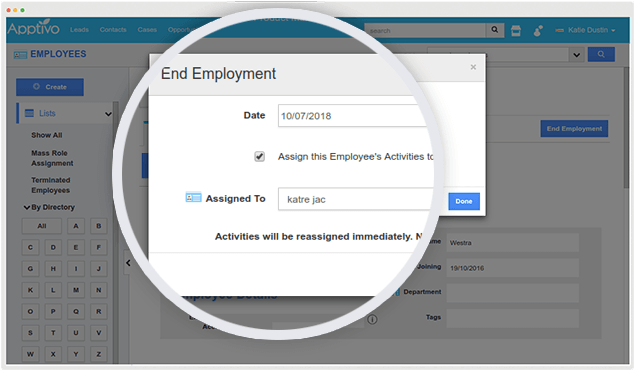 End Employment
End the employment of the users who had been terminated from organisation and assign their roles and responsibilities to other employees making the work simpler.
Integrated Applications
Employees App integrates seamlessly with the following applications

Answers     Targets
Employees created can be added to target lists. Search and select the required target list from the Employees App, which pulls in the target list values from the Targets App. Learn More about Targets App
This Application is available in
Start a Trial / Book Demo
Apptivo provides a FREE 30 Day trial to all its customer to play around with the product and get to know if it suits their business. Apptivo also provides a 1 to 1 demo session to explain how you can use Apptivo for your business.