The Question:
When registering for an Apptivo account, what personal information do I
need to provide? What about my employee information that gets entered?
The Answer:
Apptivo only requires a few pieces of basic personal information in order to create an account(Sign up) for business. This information includes:
First Name
Last Name
Email Address
Password
Once you are given with these details, you can click on "Sign Up" button to get started with Apptivo.
You are able to provide additional information such as a phone number & address later on, but only this information is required for all users.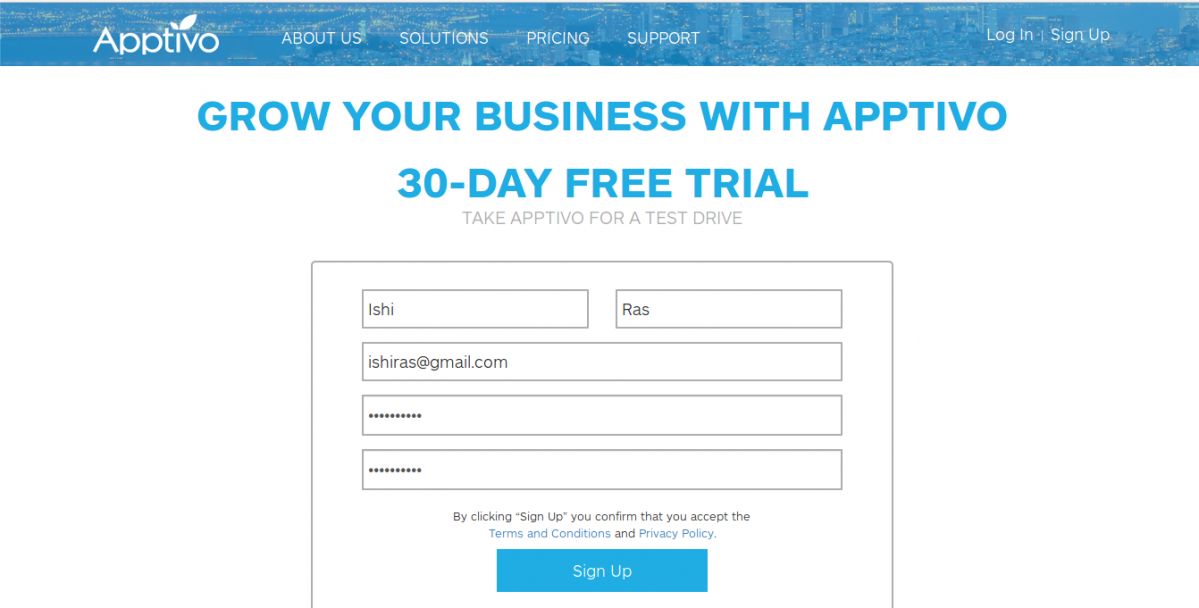 Next page asks the information regarding your business. It is mandatory to provide your Business Name, Location and Time Zone.
The phone number is optional. You can choose your business categories from the provided drop down.
On providing this information, clicking on Next button will move you to App Selection page.
Based on your Business Category, you will be recommended for certain Apps. You can close it if not needed and you can also add some additional apps based on your need. Click on the Complete button to finish the App selection process.
Wait for few seconds and you will be opened with Apptivo home page.
The amount of information entered for your employees is completely up to you. In order to create a new employee record, you are only required to provide their last name. If you want to provide them access to log into Apptivo, you are required to provide an email address as well, so they can receive a password and log into Apptivo.
Back to Getting Started page