Browse by Solutions
Browse by Solutions
How do I generate work order list for a period?
Updated on January 16, 2018 04:15AM by Admin
Work Orders App has many default and standard reports. You can view detailed list of work orders for a specific period using "Work Orders List" option in reports section.
Steps to Generate Work Order List for a Period
Log in and access Work orders app from your universal navigation menu bar.
Click on "Reports" icon found in the app header bar.

On the landing page you would view the various kinds of reports that can be generated.
Click on "Work Orders List" link in Reports.

Provide the report attributes:
Work Orders List - Select required date type from the list
Start date - Enter the start date
End date - Enter the end date

Click on "View Report" button.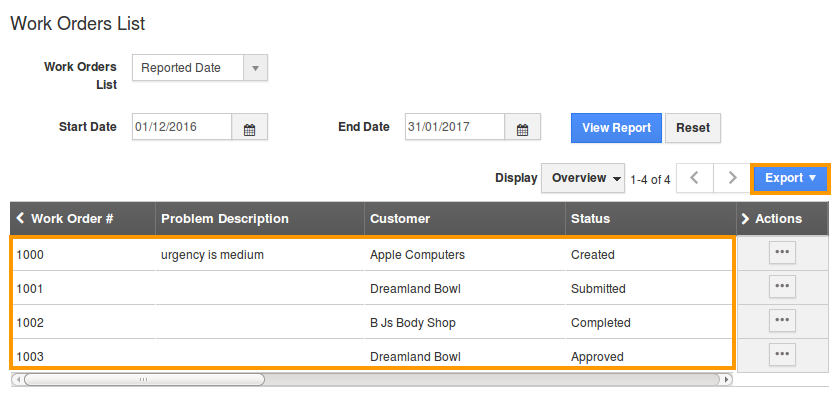 You can view the information in Excel format.


Related Links
Flag Question
Please explain why you are flagging this content (spam, duplicate question, inappropriate language, etc):