Browse by Solutions
Browse by Solutions
How do I Create a Target List?
Updated on January 23, 2018 09:36PM by Admin
Targets app allows you to create targets inside the targets list, where you can mention the target of that particular project.
Steps to Create a Target List
Log in and access Targets App from your universal navigation menu bar.
Click on "Create" button from the left navigation panel.

You can view "Create Target List" popup, in which provide:
Name - Name for the Target list
Assigned to - Assignee for the Target list
Description - Description for the Target list
Categories - Select the category
Tags - Select the Tags

Click on "Create" button to complete.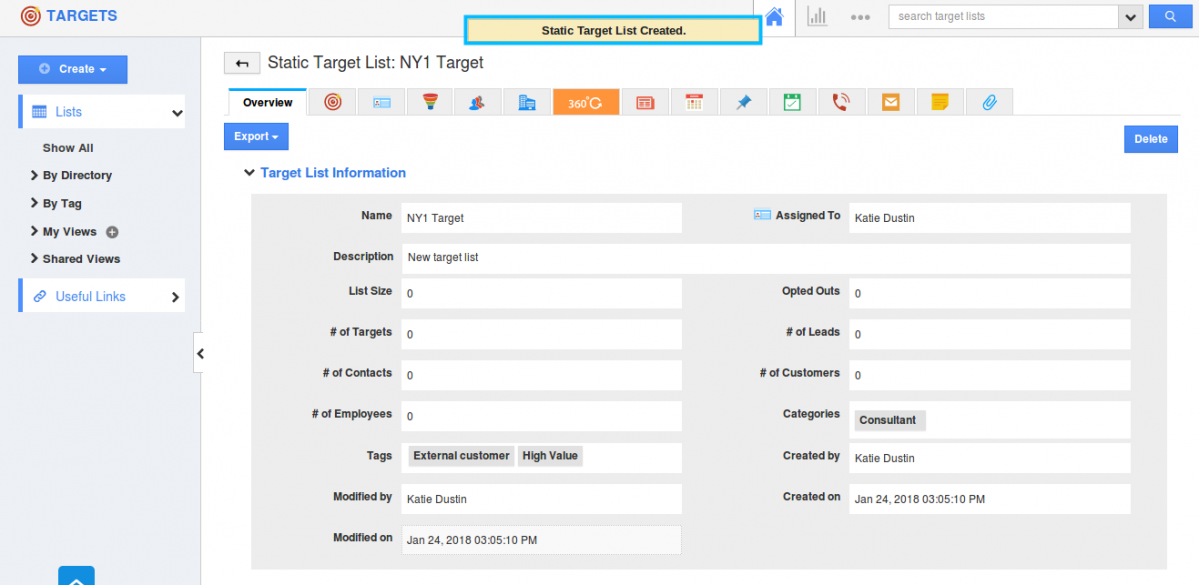 Now, move on to any tab, say Customers, Contacts, Leads or Employees. You can either add or create a new object.
For Customers, you have a toggle named "Add associated contacts". Enable the toggle to add the associated contacts of the customer to this target list.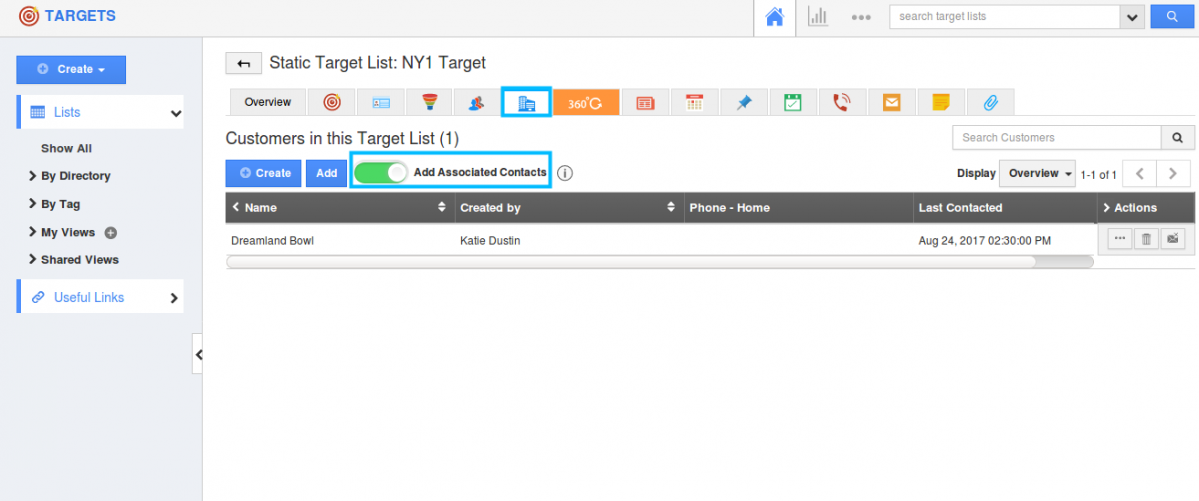 You can see those contacts in the "Associated contacts in this Target List" of the Contacts tab.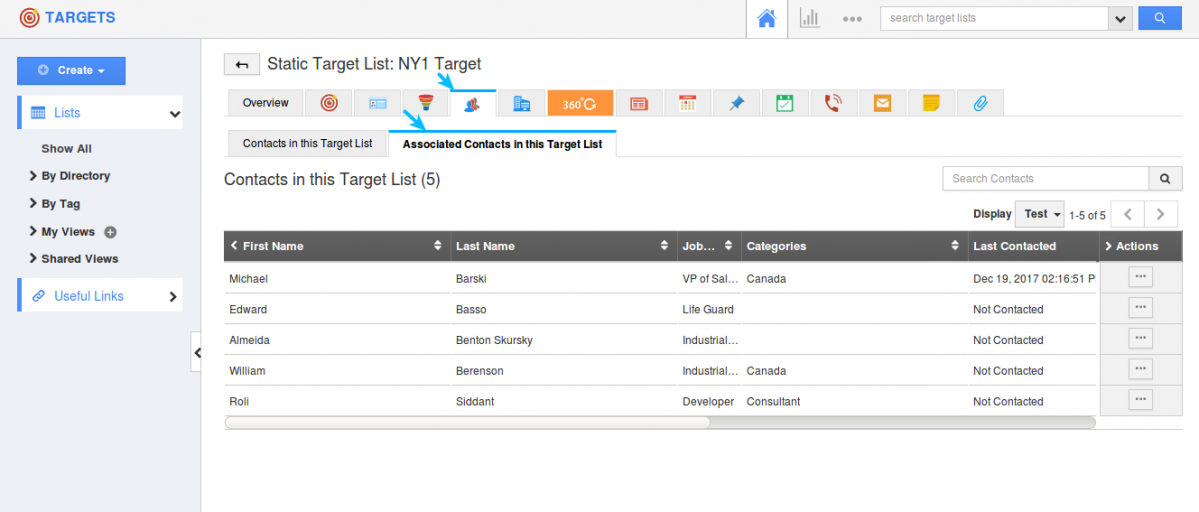 This will also be reflected in the Campaigns App. Create a Campaign and Add a target list. You can view the associated contacts being added.
Related Links
Flag Question
Please explain why you are flagging this content (spam, duplicate question, inappropriate language, etc):