Browse by Solutions
Browse by Solutions
How do I Customize Conversion in Work Orders App?
Updated on January 11, 2017 10:59PM by Admin
Work Orders App allows you to convert your work orders to Invoices using the conversion feature.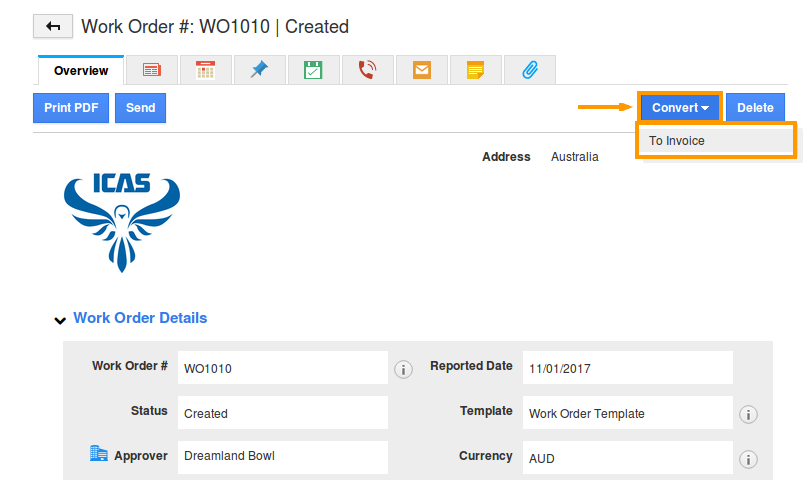 This Conversion can be restricted, by customizing this in the Settings.
Steps to Customize Conversion in Work Orders App
Log in and access Work Orders App from universal navigation menu bar.
Click on "More(...)" icon and select "Settings" located in the app header bar.

Select "Conversion" under "Work Orders" drop down present in the left navigation panel.

The Conversion dashboard will be displayed as shown:

By default, the conversion will be Toggled ON.
Now to stop converting a work order to an invoice, slide the Toggle OFF.

The changes made will be auto-saved.
Thus, in the Work Orders overview page, you'll not be able to view the "Convert" drop down.

Related Links
Flag Question
Please explain why you are flagging this content (spam, duplicate question, inappropriate language, etc):