Browse by Solutions
Browse by Solutions
How do I Configure Relation Type for Customers in the Customers App?
January 30, 2018 01:57am by Apptivo FAQ
Answered on January 30, 2018 02:17am by Amala Littey
As you all know, Apptivo Customers App allows you to link customers with one another as a Parent/Child relationship. That is, you would be creating a new customer. And under the "Additional Information" of that Customer record, you would be adding the parent customer. There may be certain situations, where you would be confused as how this customer (child) is related to that customer (parent). In that case, Apptivo also allows you to easily identify the relationship between a parent customer and a child customer.
This can be done with the "Relation Types" feature in the Customers App. This field will now describe the relationship between customers in the Customers creation and overview pages. By default, we have provided some common Relation Types. You can also create and configure new relation types.
Note: Existing users should enable this from the Customers App Settings -> Customize App -> Master Layout -> Customers -> Hierarchical View -> slide the toggle ON for Relation Type under "Customer Information".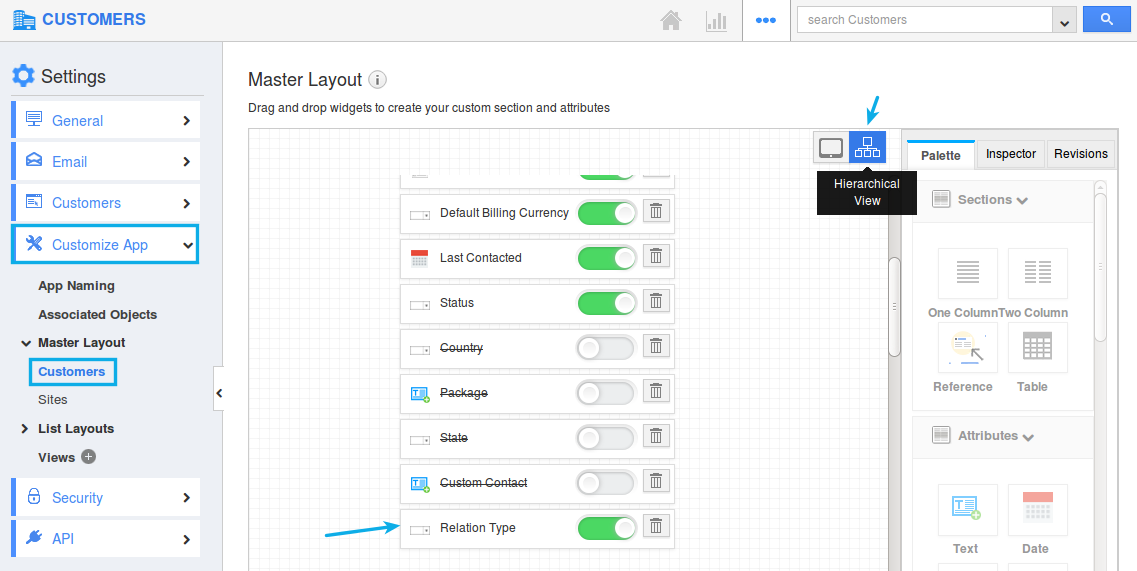 Steps to Configure the Relation Types
Go to the Customers App.
If you would like to create new Relation Types, click on "More (...)" icon -> "Settings" -> "Customers" -> "Relation Type".
Click on "Create".
In the Create Relation Type popup, enter the name and click on "Create".
The Relation Type will be created.
Now, create a Customer. In the Creation Page, you can view the Relation Type field as shown in the image below:
Add Answer