Testimonials
was last modified:
December 1st, 2022
by
Apptivo Testimonials App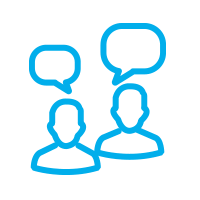 Testimonials
Our Testimonials App makes it easy for you to collect testimonials from your customers and automatically showcase the reviews in your websites. There is no better way of marketing, than your customers spreading their thankfulness via web-based networking media, survey destinations, and your own particular site.
Application Features
Create and manage all your customer or user stories and encounters in one central place. Create tags and categorize all your testimonials, enabling easy grouping.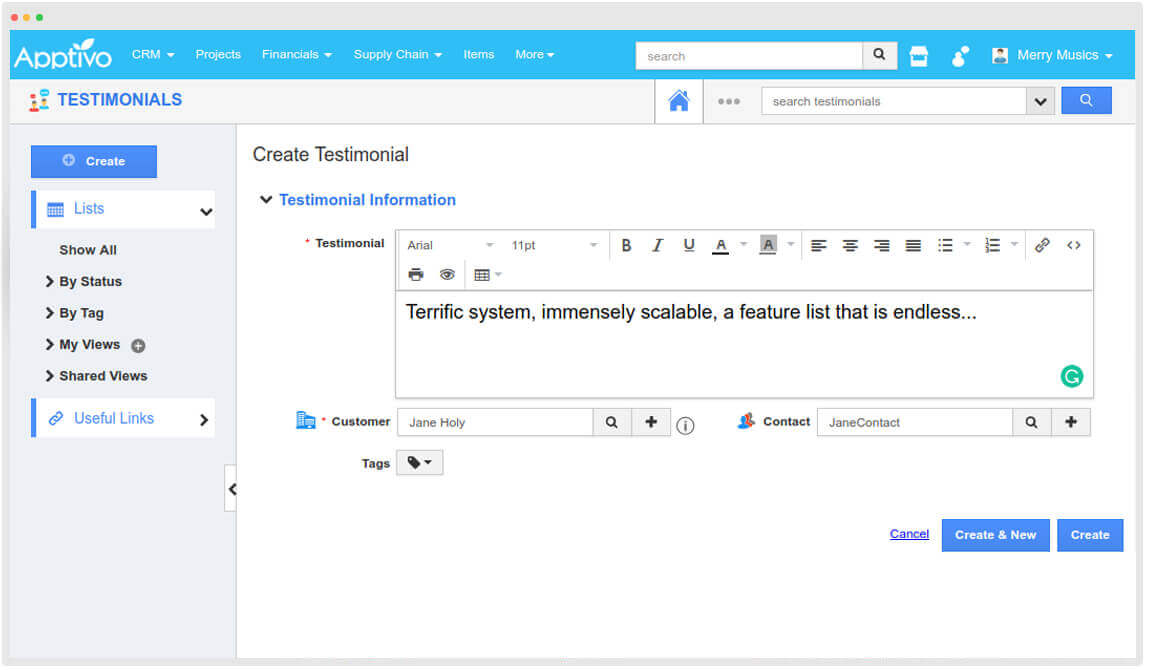 Collect and capture testimonials from your customers and users online (from your websites), customize it the way you require through Apptivo Business Site CRM plugin, and easily showcase it in various ways in your website. Customize the theme, layout, order, styles, and make many more changes.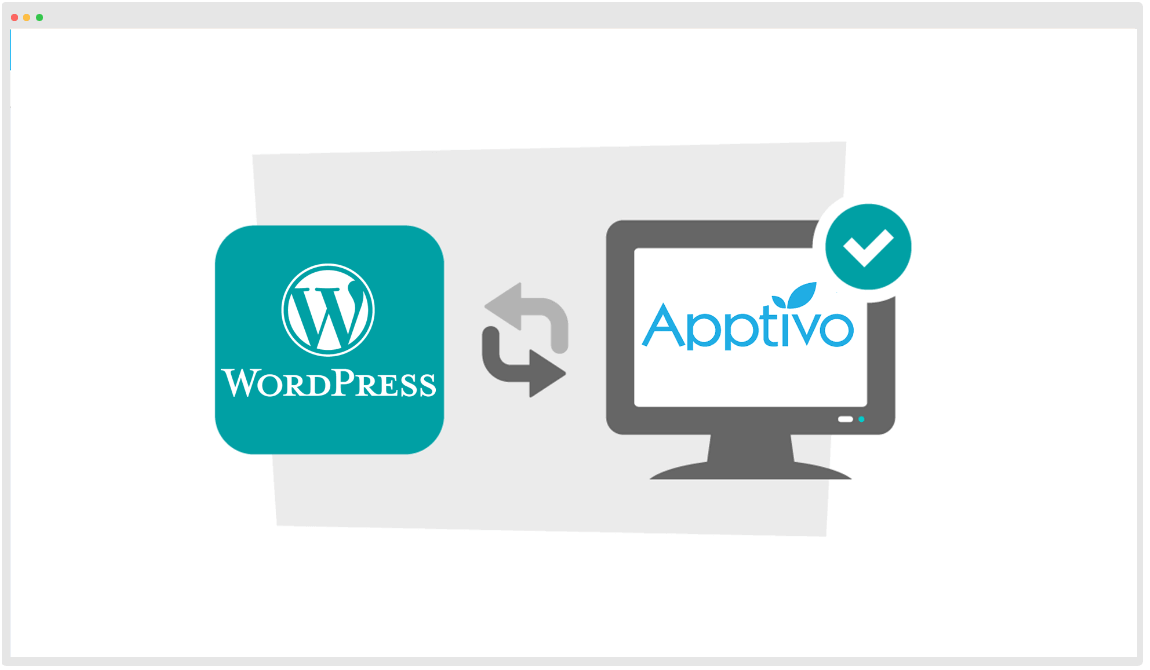 Customize the layout to support only the required fields, create and configure custom views from search results, and add any number of custom fields to the creation page.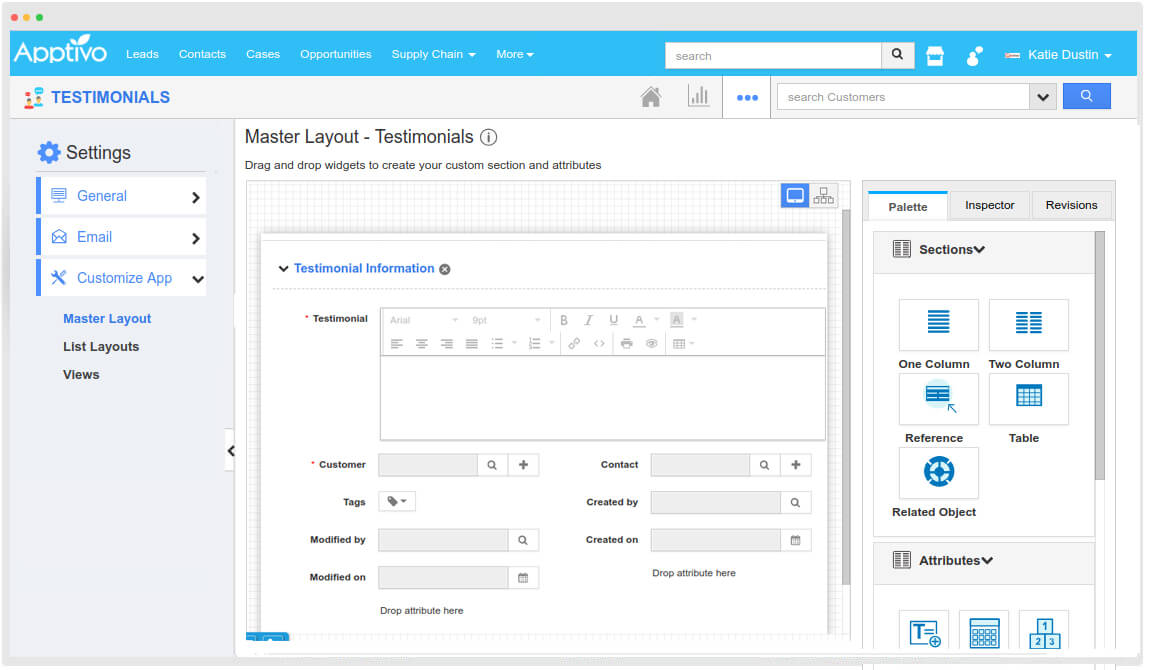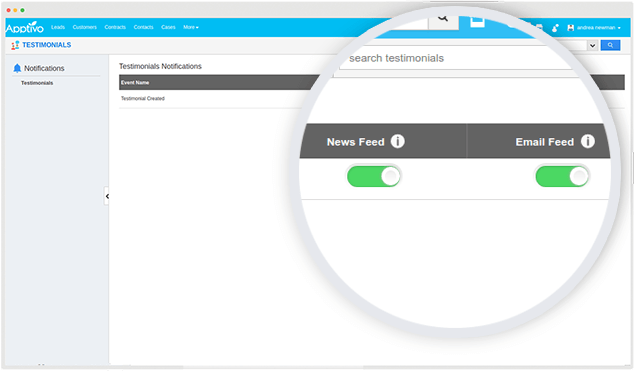 Get Notified Instantly
Be on top of your customer reviews and stay updated whenever a testimonial is created, through news feeds and email feeds. Never miss out an opportunity.
Integrated Applications
Testimonials App integrates seamlessly with the following applications

The testimonials you create can be easily associated with a customer. When creating a testimonial, you can associate it to a customer, by searching and selecting the appropriate customer from the list, which pulls in all your customers from the Customers App. Learn More about Customers App
This Application is available in
Start a Trial / Book Demo
Apptivo provides a FREE 30 Day trial to all its customer to play around with the product and get to know if it suits their business. Apptivo also provides a 1 to 1 demo session to explain how you can use Apptivo for your business.