What's New? Apptivo is back with brand new features. Our team is continuously exploring new features and is very innovative towards the enhancement of our product. So who can stop them from paving the way for new features? We always act on customer feedback and aim to assist them with their business by providing advanced features irrespective of the size of their business. So, here we are, With the resources to walk you through our newly upgraded features and we are absolutely confident that you are gonna explore and use them without difficulty.
Upgrades and Enhancements
Customize Useful Links in the Properties App.
Schedule Group Listing Report in the Opportunities App.
Customize Useful Links in the Properties App:
Apptivo's properties app is focused on keeping track of all of your properties' details. The Useful Links section of the properties app allows you to add and access the links you need quickly. Apptivo has now improvised this functionality by allowing users to customize the useful links section. You can customize the useful links section as needed to meet your business requirements. Read More
Schedule Group Listing Report in the Opportunities App:
Now all the Group Listing Reports are available to be scheduled. As you're well aware that our team has recently implemented Scheduled Reports in the Opportunities app. Now they've enhanced this feature by making Group Listing Reports available in the Schedule Reports. For instance, let's consider you want to send the configured report to the employee/team every week Monday instead of sending it manually. You can achieve it by scheduling the report from the settings. You can generate the group listing report, schedule it and send it to your employees, teams, and contacts automatically. Read More
Apptivo Product Updates as of March 23, 2022
was last modified:
March 23rd, 2022
by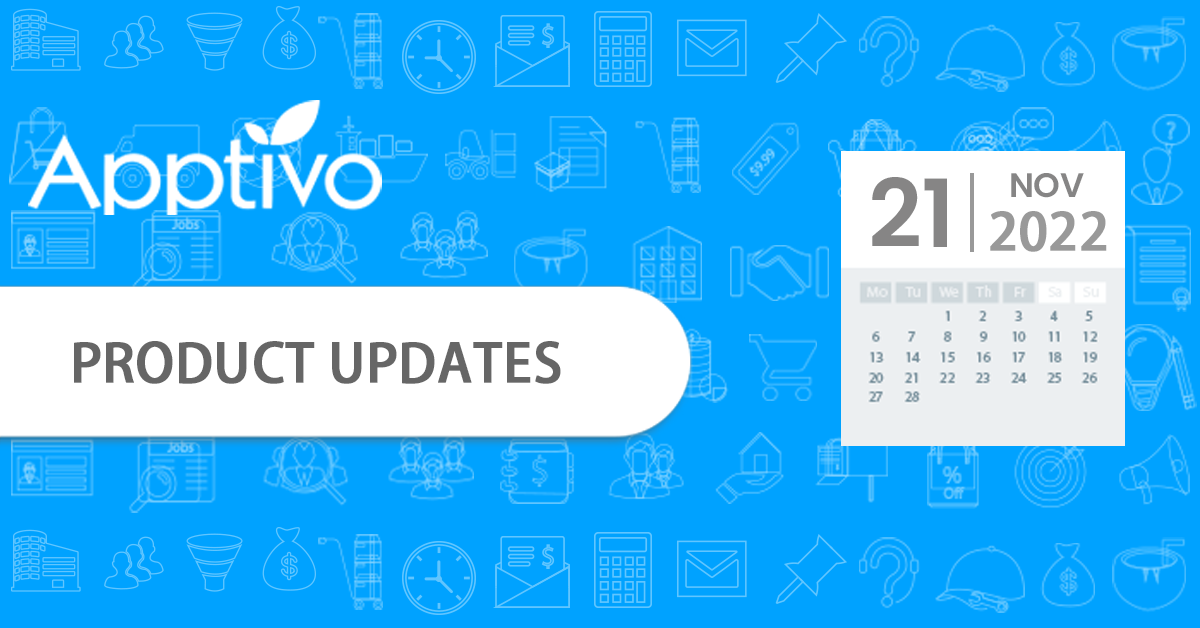 Apptivo Product Updates as of November 21, 2022
Any CRM should aim to advance your business and make work easier. That is why Apptivo develops innovative approaches to make your life easier by introducing fantastic features twice a month
Read more

→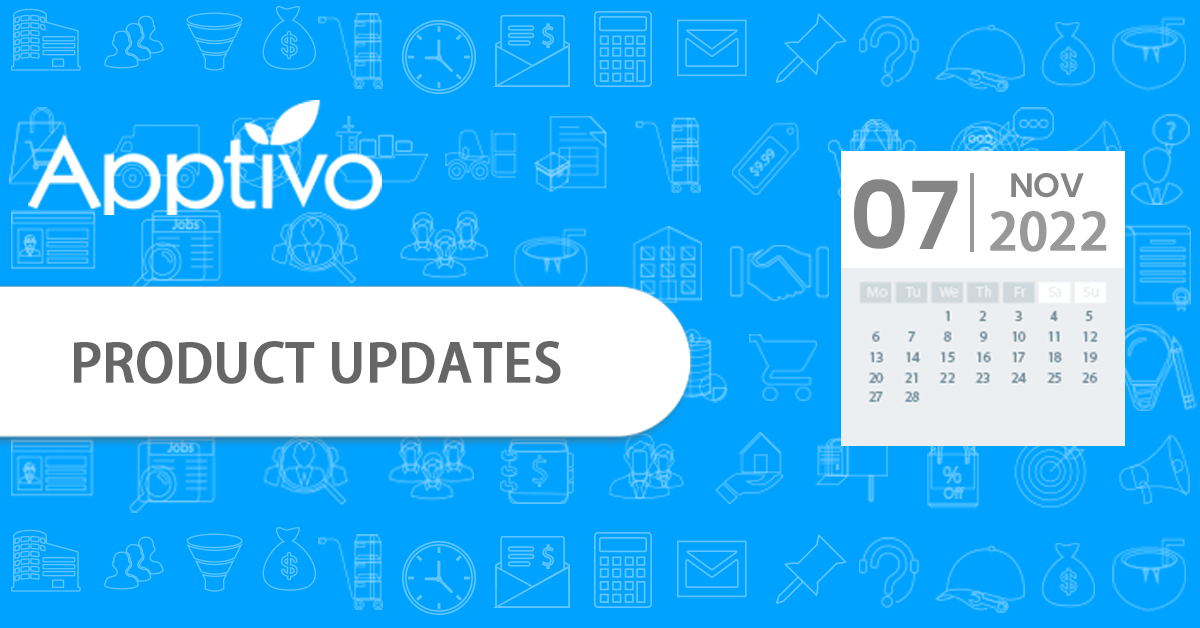 Apptivo Product Updates as of November 07, 2022
Early startups were raised on technology, and to stay up with the rapidly expanding business landscape, they must convert their workforce into digital technology while managing expenses. By providing a wide range of integrations and first-rate customer service, Apptivo is here to take care of businesses of all sizes
Read more

→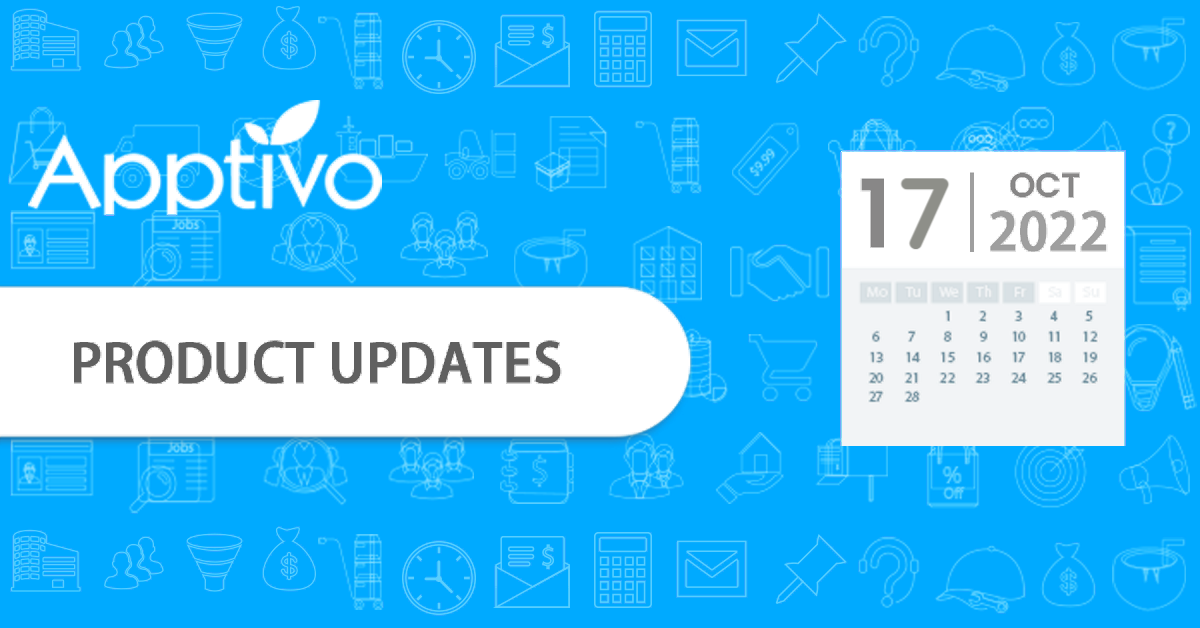 Apptivo Product Updates as of October 17, 2022
We're beyond thrilled to announce our new features this week! This further validates Apptivo as the go-to solution for your booming business. We're always enthusiastic when it comes to providing our customers with the finest features and boundless services
Read more

→