Creating efficient sales and marketing workflows eliminates the need for repetitive tasks. For this reason, businesses require sales and marketing automation, which will enable them to create reports, send messages, gain insights, and more. Automation allows us to focus more on the strategy rather than on tedious tasks.
Sales automation has the potential to lower sales costs by eliminating time spent on administration and reporting, as well as to generate additional income by automating outreach to clients in the sales funnel. However, a large number of decision-makers are either unaware of — or have not yet realized — the value that sales automation can generate across an expanding range of use cases.
To capitalize on the new opportunity, sales organizations must modify their processes as well as their technological platforms to guarantee that salesmen and automation solutions function in tandem. Early adopters of sales automation routinely report gains in client-facing time, improved customer satisfaction, productivity improvements of 10 to 15 percent, and potential revenue uplift of up to 10%.
Best sales automation examples
If one wants to boost productivity by eliminating repetitive duties, take a look at these sales automation examples.
1. Nurturing warm leads
2. Executing a cold email campaign
3. Automatic lead assignment
4. Email tracking and follow-up
5. Managing contacts
6. Meeting scheduling
7. Deal management
How does Sales automation help the sales team to boost sales?
If you're wondering what the advantages of sales automation are, they include prompt follow-up, automatic lead inclusion to the CRM, streamlined sales, etc. The following are some ways that a sales automation software can benefit your salespeople:
1. Finding prospects:
Where does one get leads from? Do they originate from social media platforms or third-party aggregators? Data from various sources, including integrations, social media, website visits, and so on, can be obtained using sales automation software.
2. Workflow Creation:
Manually creating contacts takes time. One may automate the process of adding contacts by using sales automation software. Additionally, lead scoring is another option that will aid in conversion. A sales and marketing automation software serves as a gateway to all of these perks.
3. Follow up Email Templates:
Thanks to the attractive email templates, using a sales automation solution like Apptivo makes it simple to send stunning emails. The businesses can lead the way through several stages, such as confirmation, prospecting, follow-up, etc., by using these email templates throughout the marketing journey.
4. Lead enrichment:
Knowing your lead is a crucial step in the sales process. With sales automation tools, the sales team can learn more about your client's businesses, such as their size, industry, type of solutions offered, etc.
5. Automated Emails
Sales teams frequently wish to send automated emails to their prospects. One can send automated emails with sales automation software. Businesses can effortlessly master email automation using Apptivo's email marketing software.
6. Outbound sales calls
Automated outbound calls are a fantastic means of achieving sales automation if you're wondering how to do it. The sales team can make use of sales automation tools that offer cloud telephony solutions to automatically initiate calls. This can alleviate the stress of manually calling prospects.
7. Automating deal management
Going back and forth between excel sheets and documenting the deal status can be a worst nightmare. For this reason, One needs a sales automation software that will handle the labor-intensive tasks. One can have all communications, including missed calls and emails, automatically recorded.
Marketing automation enables businesses to manage campaigns across many channels such as the web, social media, SMS, and email. The marketing team may target clients with automated messages, thanks to marketing automation tools. Using automated communications, the marketing and sales teams frequently collaborate to accomplish the intended outcomes.
Best Marketing Automation Examples
The businesses can see a substantial conversion in leads and revenue when using a marketing automation solution. Marketing automation has been shown to increase sales productivity by at least 14.5%. Additionally, it might cut your marketing expenses by 12.2%. Here are a few examples of what marketing automation can do:
Welcome emails
Social media marketing
Automated customer on-boarding programs
Repurchase programs
Win back programs
Review and testimonial emails
Abandoned cart marketing automation
Re-engagement email marketing campaign
How does Marketing automation help the business?
1. Boosts ROI
Businesses may cut down on the amount of repetitive tasks by using a marketing automation platform like Apptivo. This offers the possibility of streamlining the team's operations.
2. Increases Customer lifetime value
Marketing automation can help boost the lifetime value of clients. By doing this, one may encourage current customers to buy more of their goods. The retention and loyalty programme is one of the greatest marketing automation programmes that works in these scenarios.
3. Increase in Average order value
Marketing automation using CRM aids in increasing the average order value for firms. The businesses will be able to continuously upsell and cross-sell their products as they market across channels. Also, marketers can attract and convert clients with such programmes.
4. Stay connected
Multi-channel marketing makes it simpler for the businesses even though there are many ways to stay in touch with the customers. To remain on top of everything, one needs automation to boost sales and marketing.
5. Enhance lead nurturing efforts
It is all about responsiveness when it comes to converting leads into purchasing clients. Customers are more likely to support brands that react fast to their needs and provide clear answers to their inquiries. A recent study from the Harvard Business Review found that businesses are 7X more likely to qualify a lead if they respond to new leads within the first hour. This prompt response is ensured through marketing automation, which further boosts sales.
6. Improves marketing strategy
Marketing automation will assist in measuring the success of the marketing initiatives in addition to improving the responsiveness of the company to leads and customers. The marketing team will be able to consistently improve its marketing strategies by knowing which ones are effective and which ones are failing, which will drive in more sales.
7. Sales and marketing teams become more productive
When salespeople and marketers are freed up from having to manage routine repetitive chores, they can concentrate on matters more crucial to the success of business, such long-term strategic planning. To put it another way, marketing automation enables the staff to carry out duties for which they were hired—achieve key goals and elevate the company towards progress.
Apptivo Sales and marketing automation is an excellent approach to improve business outcomes. Businesses can utilize automation tools to address the demands of their clients and customers independently, and then collaborate to make a perfect sandwich of superior organizational performance.
Benefits of using Automation to Boost Sales and Marketing
was last modified:
December 27th, 2022
by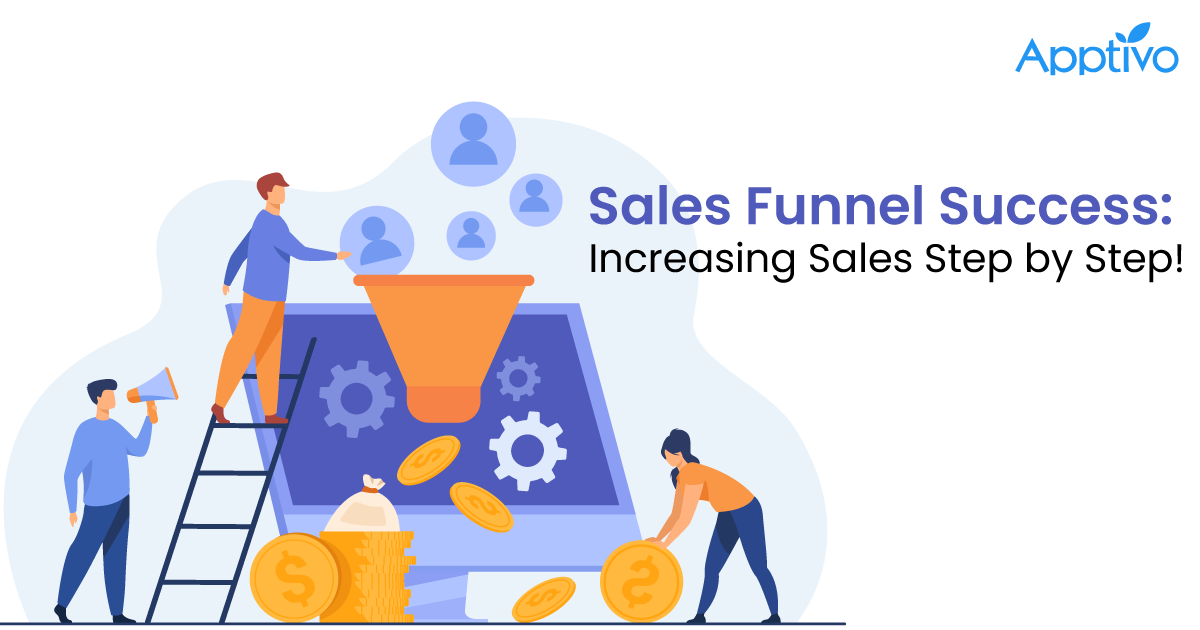 What is a sales funnel, and how do you build one that drives more sales?
1. What is a sales funnel? 2
Read more

→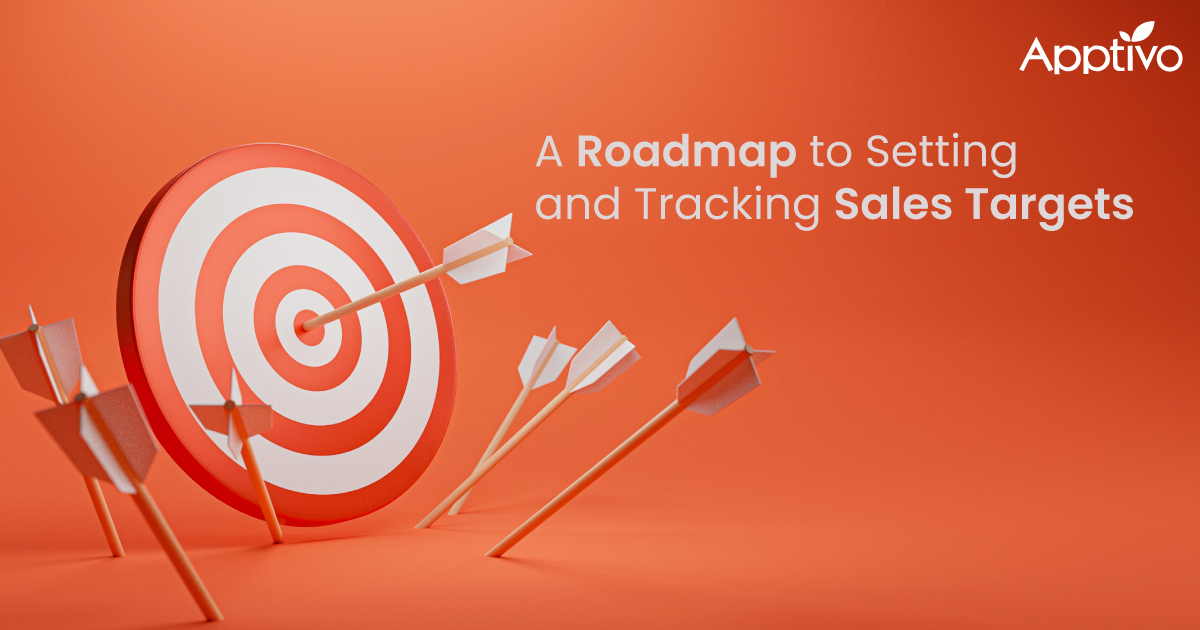 What are sales targets and how do you set and track them?
1. What is a sales target? 2
Read more

→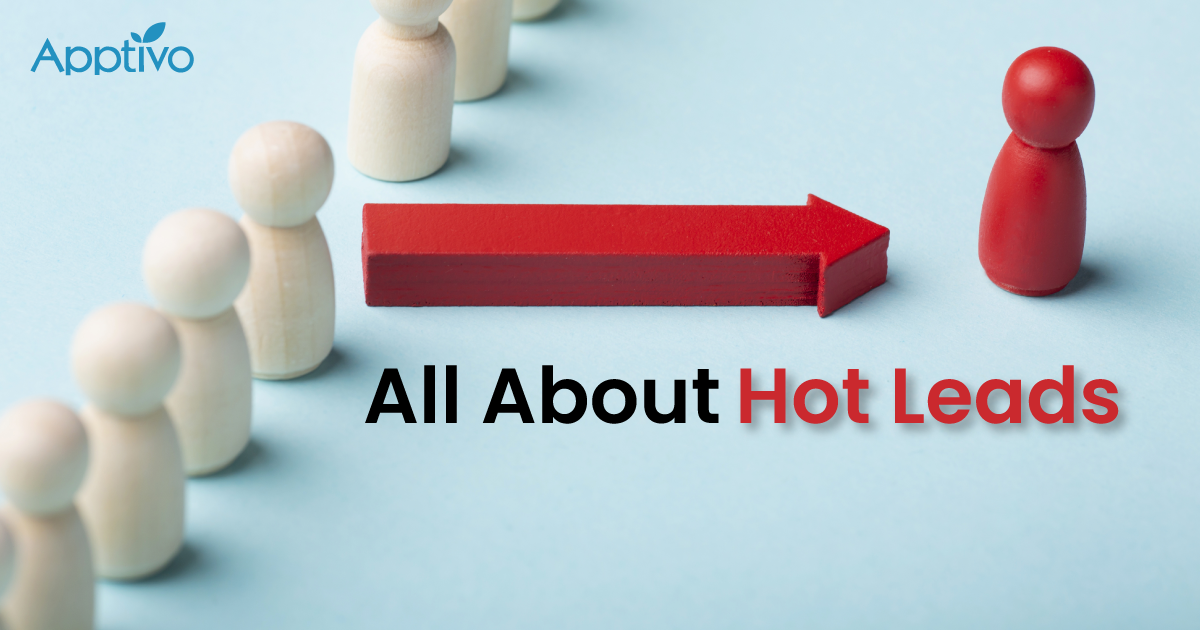 Hot Leads in Sales: Identifying and Converting Effectively
1. What is a hot lead? 2
Read more

→