Hello everyone. Hopefully we haven't kept you waiting too long for an update on Version 5.0! We've been hard at work, and get closer each day. Version 5 is entering closed beta testing for the CRM suite, and we're getting close to release. But, in the meantime we thought you might enjoy a teaser of another V5 conversion, for the homepage dashboards.
Homepage V5.0 – What's Included?
We've performed the standard visual enhancements that are included in the CRM updates, but we've also added a couple key features to make the dashboards work more efficiently.
Alerts System – A quick view into the most important updates that have occurred since your last login.
"New" Counts – See how many new updates are present in each dashboards since your last login.
New Notes/Documents Dashboards – See all of your recent notes/documents in one place.
News Feed Attachments – Attach files directly to your news feed updates (also supports HTML).
So…. let me see it!
Alright, so to wrap up this post we'll leave you with a visual teaser as well. Hope you like it!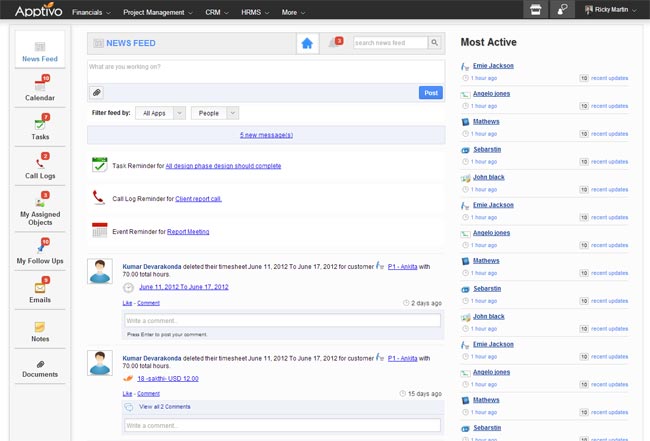 To stay in the loop with updates, make sure to subscribe to our blog in the right column!