The Question:
I have been tracking all hours using activities in the Projects App. Can I just create an invoice for this project and have my hours calculated automatically?
The Answer:
What you describe can be accomplished directly from the Invoices App. Click over to your Invoices App, and you'll see a button at the top that says "Create Invoice From".Click on this and then select "Project".

The next screen will allow you to search and select a project(s) to bill the customer for. You also have the option to create a new project from this page.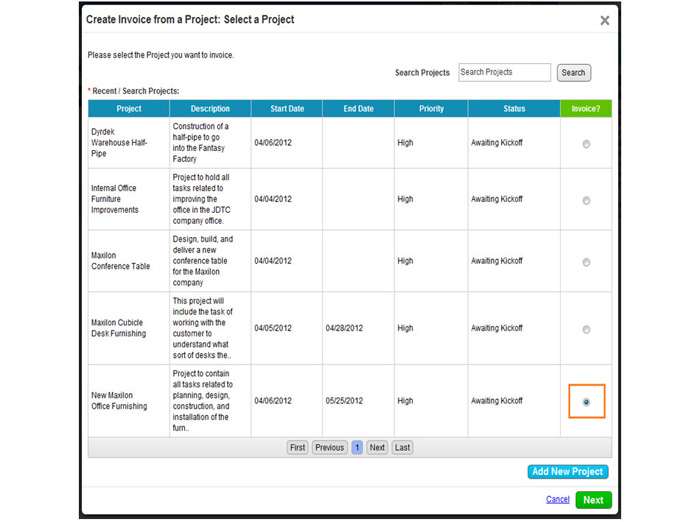 Once you click Next, you'll see a list of all tasks available in the projects you selected. You can check the box next to each task which will be included on the invoice.

The next screen will include all of the invoice details. You can adjust the message to the customer, payment terms, or add a discount. If you had a billing rate set for project team members, it will be included automatically. If not, you'll need to fill in the billing rate for each task, and select any tax code that applies. Once completed, save and distribute the invoice just like you would any other!
Back to Getting Started page