The Question:
I actively purchase lists of leads from information providers, but only receive minimal data on each lead (name, number, and sometimes company/address). Is this sales lead information enough to create a new sales lead? If not, what else lead details do I need?
The Answer:
A name and number are plenty enough in order to create a sales lead. In Apptivo, the only required field to get leads created is the "Last Name", although you should typically supply either an email address or a phone number in order to assure you can contact that person using it.
To know more about Apptivo Leads App, go through the Leads App Documentation.
Let us now see it in action of how to create leads.
Sales Lead Generation
To create a sales lead, log  in to Apptivo, and then click on the Leads App. On the Leads dashboard, click on the "Create Lead" button located in the upper left hand corner.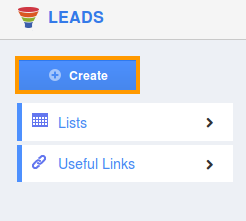 This will open a pop up window, which will request some basic informations about the lead (first name, last name, email, phone number, lead contact details etc.,). In your case, it sounds like this may be plenty for most of your leads. Once satisfied, just click on the "Create" button to create your new lead!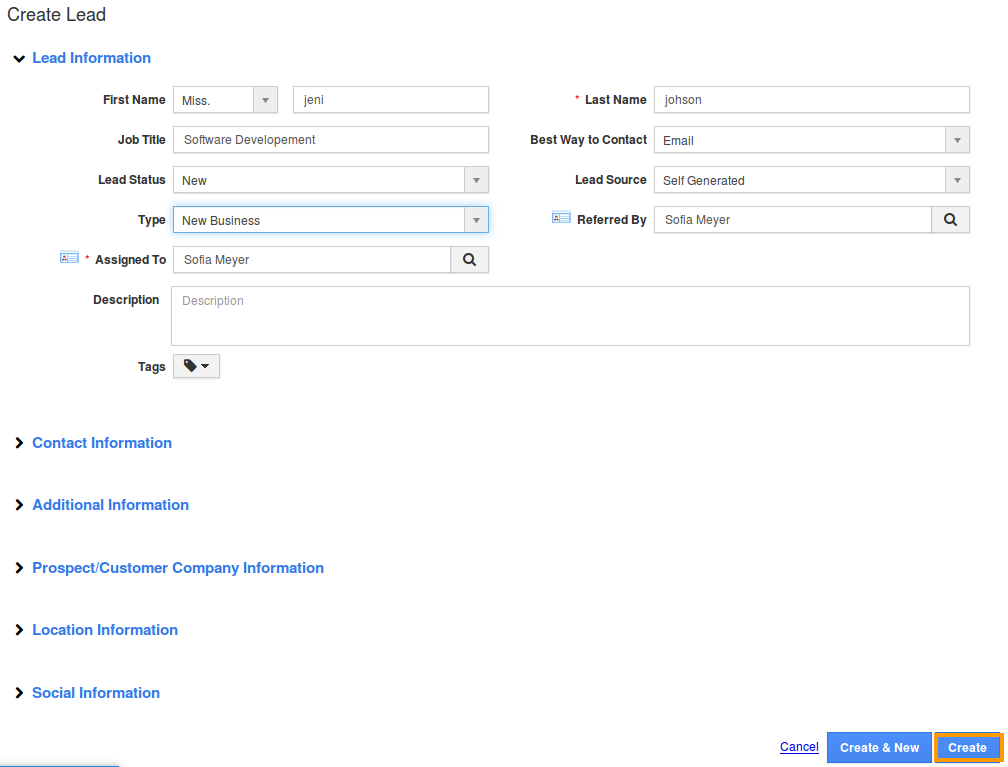 You can view the created lead as shown in the image below:
Capture Leads from Websites
Besides creating leads manually in the system, Apptivo allows you to collect leads from your websites. This enables you capture all interested prospects online, without missing any one.
Back to Getting Started page