The Question:
I have read about the ability to email my invoices to customers and collect payment instantly, but how exactly does everything work?
The Answer:
So, assuming you already know how to create an invoice, the next step is to distribute this invoice to your customer.  The most common method of sending an invoice to your customer is via email, and you can initiate an email whenever viewing an invoice, or when creating the invoice.
When you initiate the email, Apptivo will automatically include the email ID associated to your customer, attach the PDF file, and provide a default subject and message.  You are able to customize any of this information, and once done, click the Send button.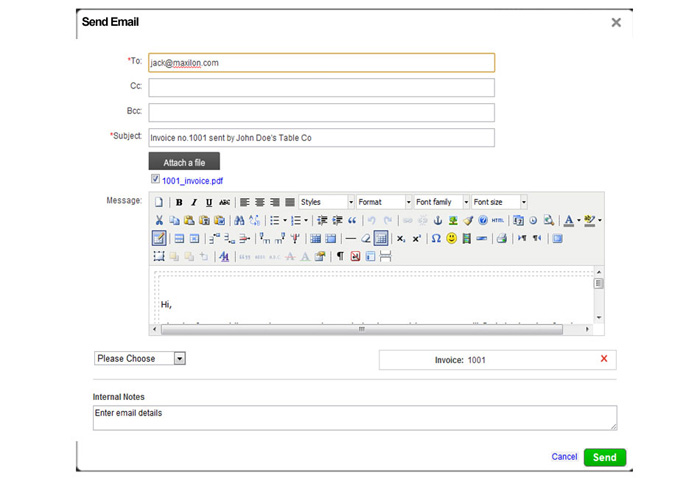 When you send the email, it will be instantly delivered to your customer.  They will receive an email with the PDF file as an attachment, and it will include a link to review & pay the invoice.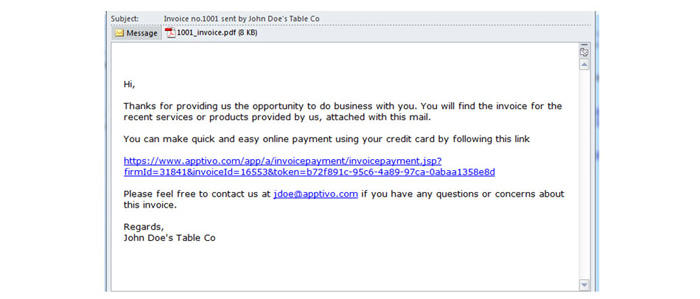 When they click on this link, they'll be sent to an Apptivo page with the invoice information.  From here, if you have configured a payment gateway, the customer will see a list of buttons at the bottom of the page, these buttons will then allow the customer to pay electronically via Paypal, Google Checkout, or Authorize.net.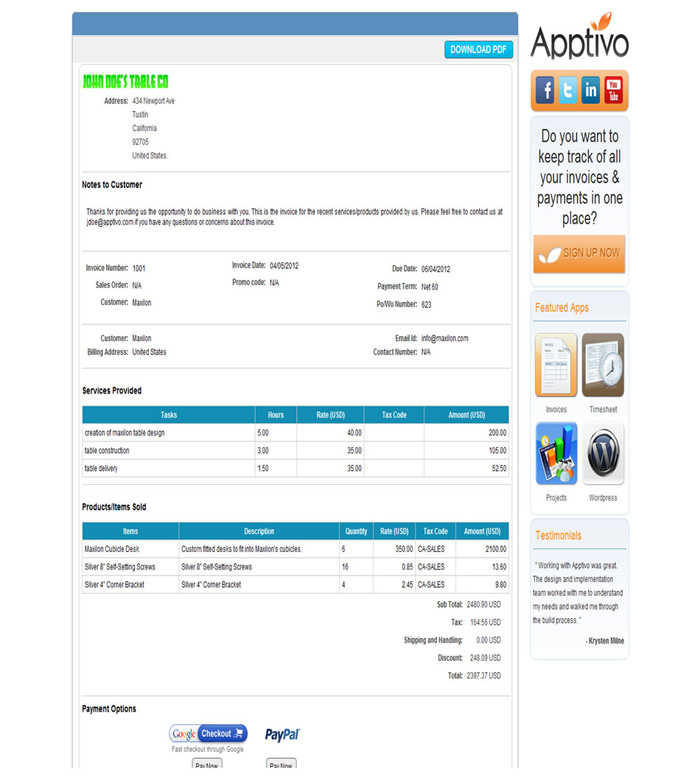 If the user clicks one of the "Pay Now" buttons to complete their payment, your Invoice status will be automatically updated, and a payment will be recorded to the customer payments app.
Next Steps
Back to Getting Started page