The Question:
I am a prospective customer, and would like to understand how easy it is to make projects. My business creates many small projects every day, and I'm looking for software that will give us organization, but don't want to be bogged down by process.
The Answer:
It sounds like Apptivo would be a pretty good fit for your company, as initial project creation is as simple as it gets.  Although you have the option to go through set up thorough organization and information about every project, only a couple fields are required to start.To create a project, you'll start off logging in, then click the Projects App.  From the Projects app, you can click on the "Create New Project" field from "Create" drop-down to create a quick project.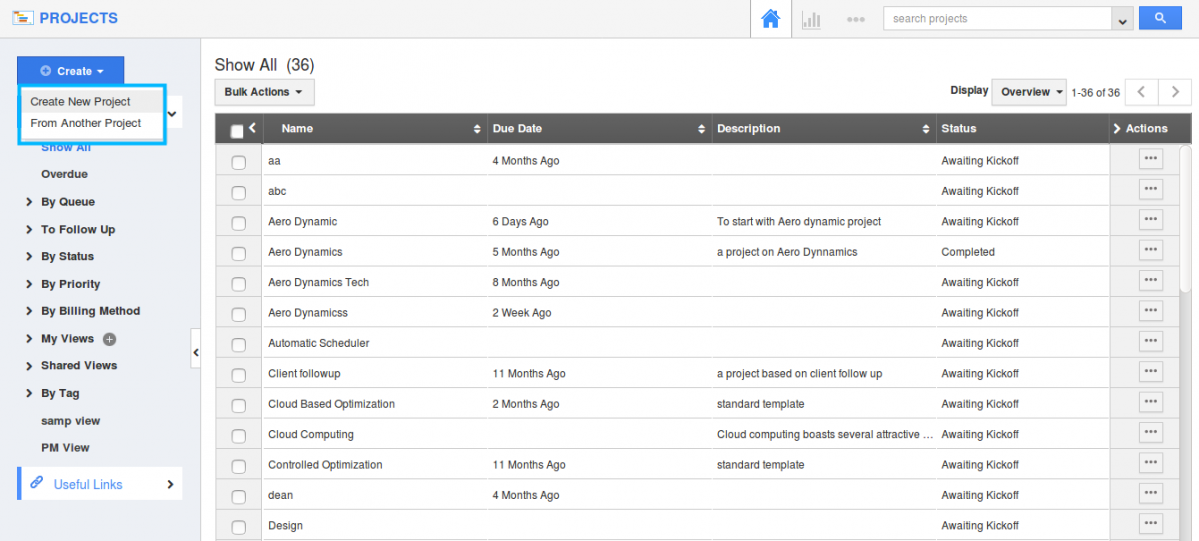 This button will open a popup window, and you only need to supply a few details to create a Project.  Provide a project name, a description of the project, project status, then select the starting and end dates, and finally, you have the option to associate this project to a customer.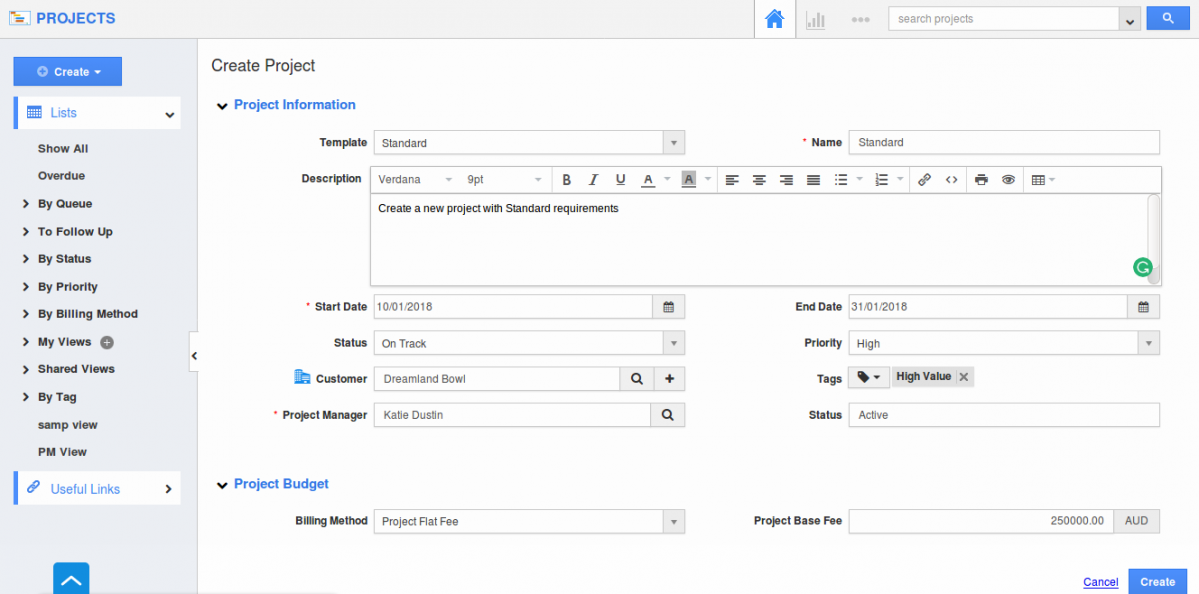 Once you are satisfied, click the create button and your new project is ready for action! Apptivo provides you with best cloud project management apps & Project tracking tools/apps.
Back to Getting Started page