QuickBooks
Integration


About QuickBooks
QuickBooks is an accounting software package developed and marketed by Intuit. QuickBooks products are geared mainly toward small and medium-sized businesses and offer on-premises accounting applications as well as cloud-based versions that accept business payments, manage and pay bills, and payroll functions.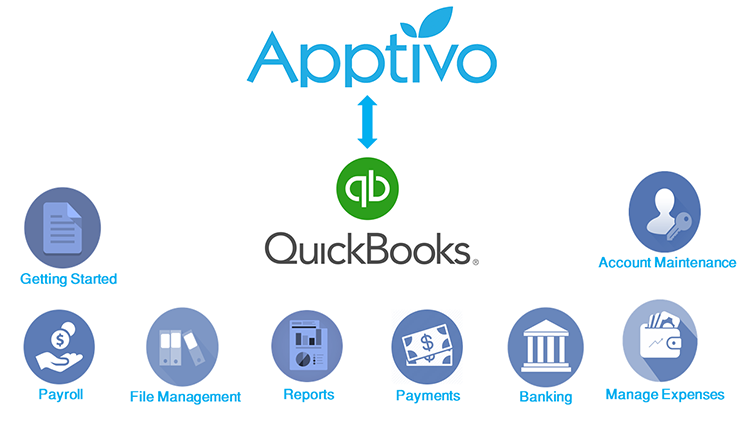 Overview
Integrate Apptivo with QuickBooks to share transactions and make your accounting process painless.
Benefits
Focus on what matters: We don't expect you to be an expert. While Apptivo you with Customer relationship, QuickBooks helps in keeping your accounting organized.
Multiple options: Tired of the unreliable network, switch to QuickBook's on-premise (offline) version.
Full-scale security: With automated tools to monitor server performance your data is safe issues 24 hours a day, 7 days a week, 365 days a year.
With Apptivo-QuickBooks integration, you can:
Create invoices in both Apptivo and QuickBooks and see it synced automatically and instantly
Support Desktop and Online application
Track balance sheets, P&L, and tax details
Avoid dual entries
Requirements
FAQ & User Guide