Every business needs are different, so Apptivo gives each business the opportunity to customize their invoice to exactly what they need. There are many different settings that can be tweaked and changed for your business.
Number Generation
Businesses have the option of turning on or off auto-generating invoice numbers. Some may prefer to type in their own number on each invoice. You can also include a prefix along with the number if you need.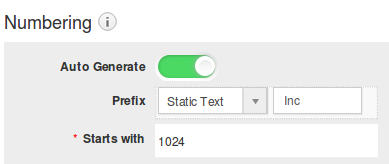 Accounting Rule
Use accounting rules to determine revenue recognition schedules for your invoice lines. You can create a accounting rule to each invoice line. It is similar to workflow feature but there is the slight differences where you create a standard template for the memo that should be posted on to each journal entry.
Payment Methods
Using settings, you can easily customize the payment methods.There are various types of payment methods available for you – Authorize.net, PayPal, Zipmark, cash, check, credit note and wire transfer. These are all enabled by default but if one is not needed by your business, it's easy to disable.
Taxes
Of course tax is unique to each city, county, and country, so it's important to customize taxes. Apptivo supports both single rate and multi rate tax codes. Users can also select if they want to tax at the line item or header level.
PDF Template
Customize the invoice by adding or removing fields that are specific to your business only. Re-arrange fields to your liking. The PDF template builder is easy to use, you simply custom pdf template by just dragging and drop fields into place.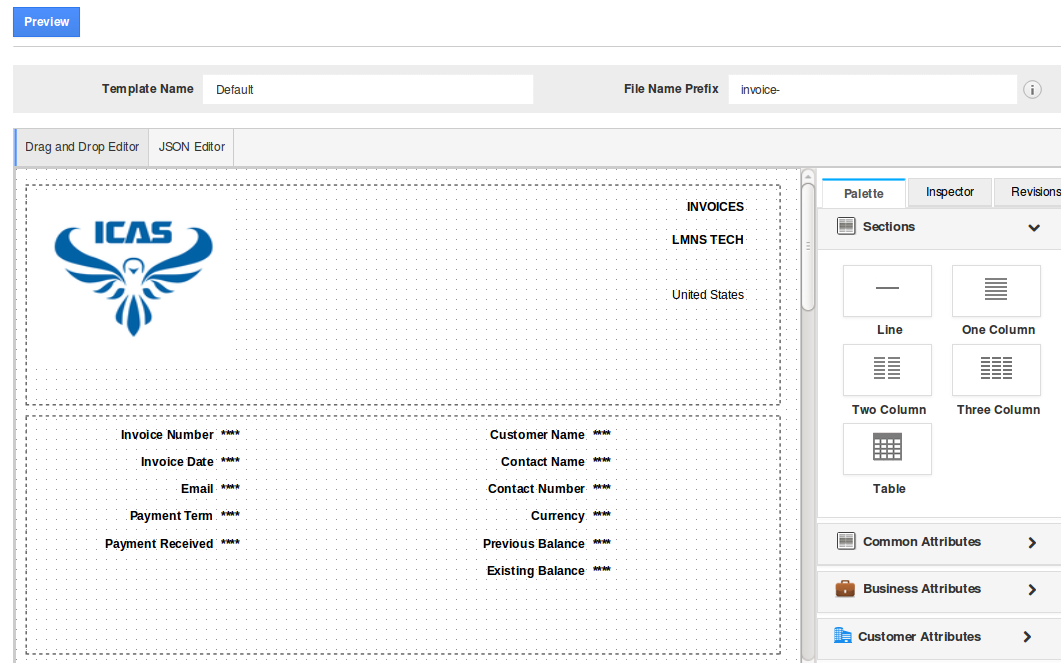 Reminders
Setup friendly reminders to send to your customers when their payments are a few days overdue. You can customize reminder in invoice by setting the number of days from overdue and we'll automate the sending of the reminder.
Customize Invoices
was last modified:
November 4th, 2020
by