Campaigns
was last modified:
December 1st, 2022
by
Apptivo Campaigns App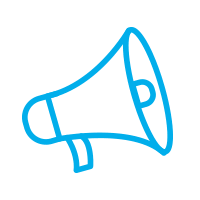 Campaigns
Design and setup professional captivating email marketing campaigns in a jiff - create campaign, add target list, and launch it in seconds. Apptivo campaigns helps in automating your email marketing, where every email can be measured & tracked effectively.
Application Features
Schedule a campaign to be sent at the optimal time. With Apptivo Campaigns app, you can create and automatically launch the campaigns, anytime, even when you are held up with something.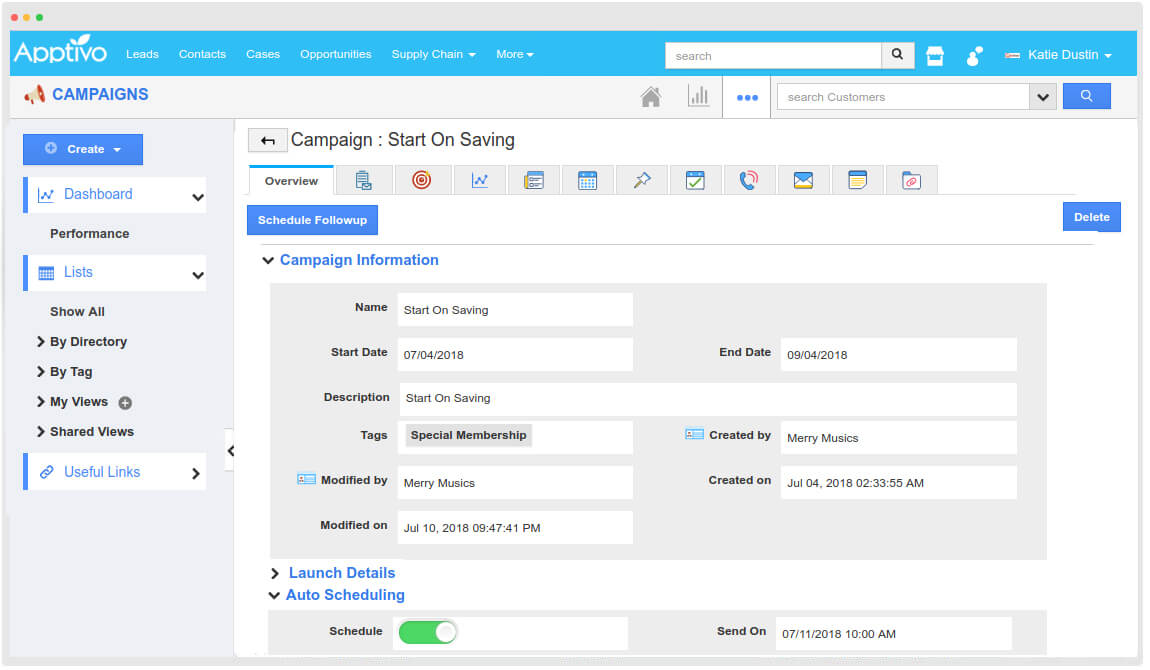 Build professional Email Templates, with Apptivo's drag and drop email template builder, and launch your campaigns effectively. Standardize your emails, using professionally planned and responsive Email Themes.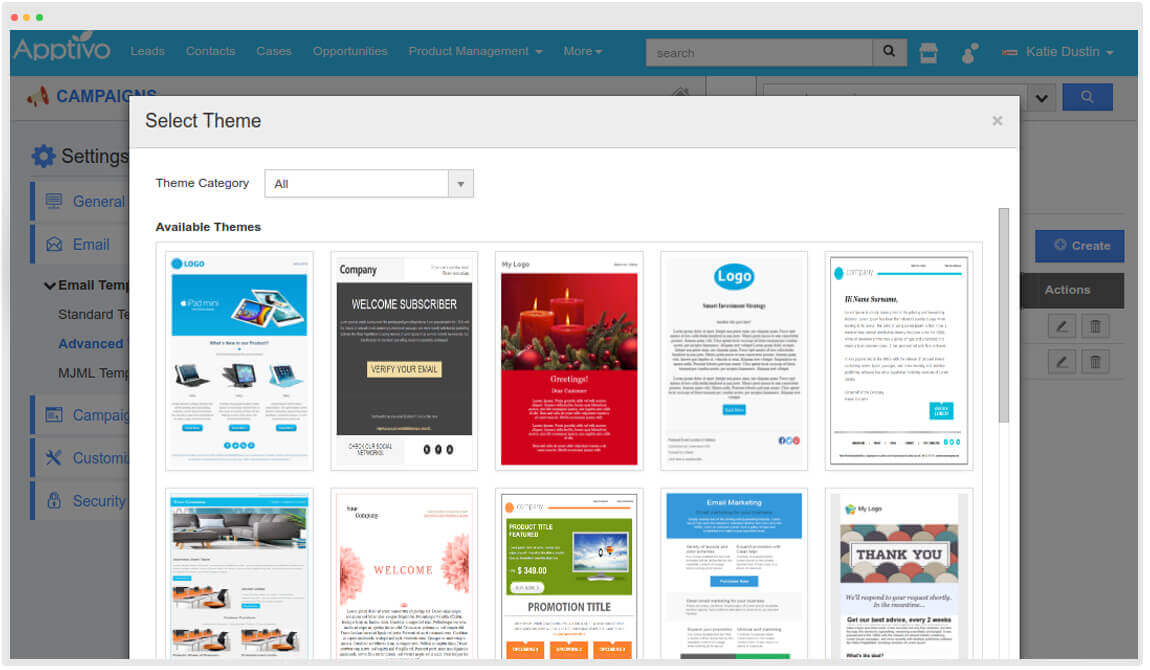 You can effectively monitor the campaign dashboard, and see exactly how your campaign is performing in graphical dashboard, reporting on the number of emails sent, delivered, opened, clicked, bounced, and so on.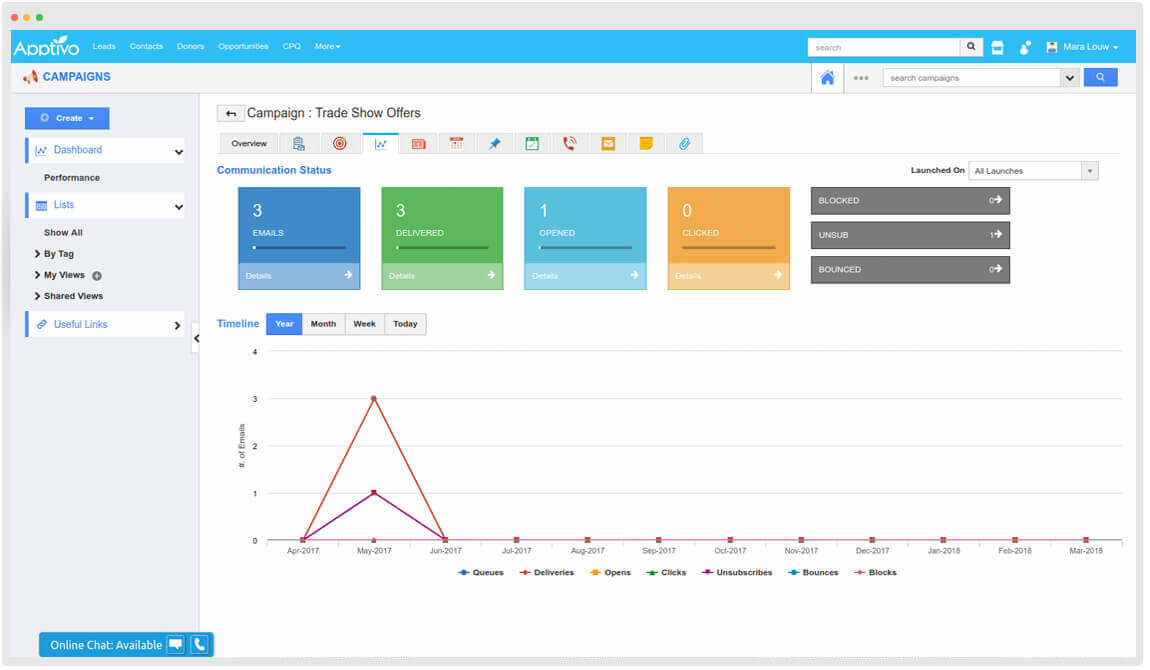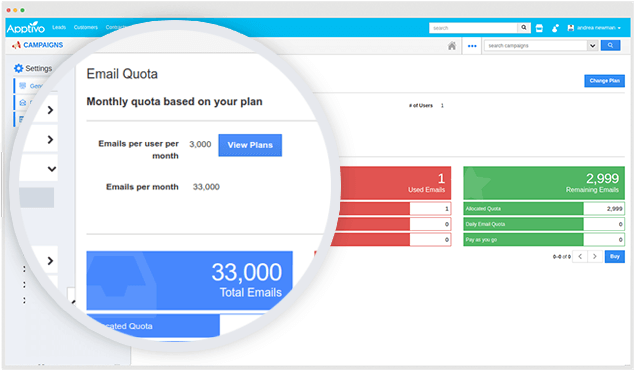 Email Quota Tracking
Effectively track the usage of your emails. With the Campaigns Email Quota, you can check the availability of emails in your account, which includes total available emails, Used emails, Remaining emails, etc.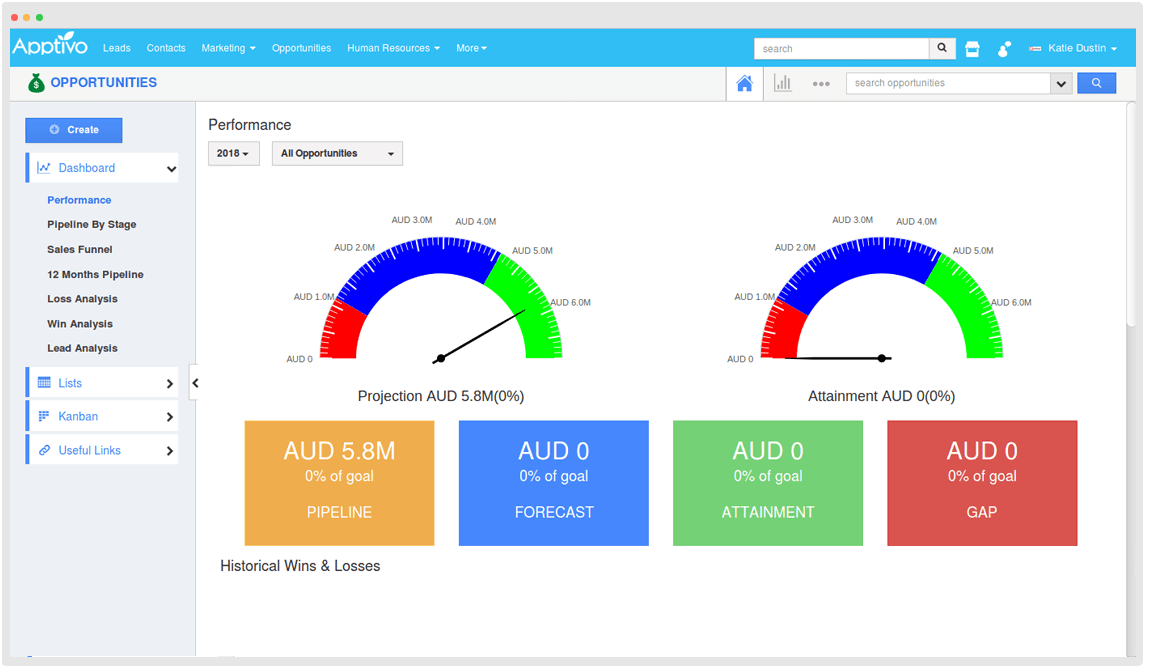 Performance Dashboards
Provide an in-depth view of the various activities about the campaigns. The Campaigns Performance dashboards pulls in the data about the campaigns, and displays with the trend analysis of your business targets, at a glance.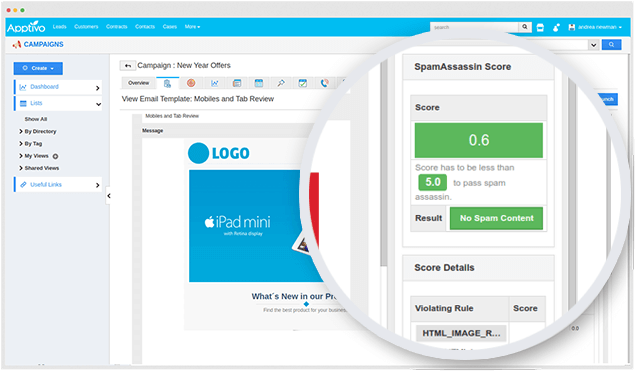 Secure & Spam Protected
Screen all your email templates and have spam free email templates created. Filter the templates based on the SpamAssassin score, based on the industrial standards of spam control.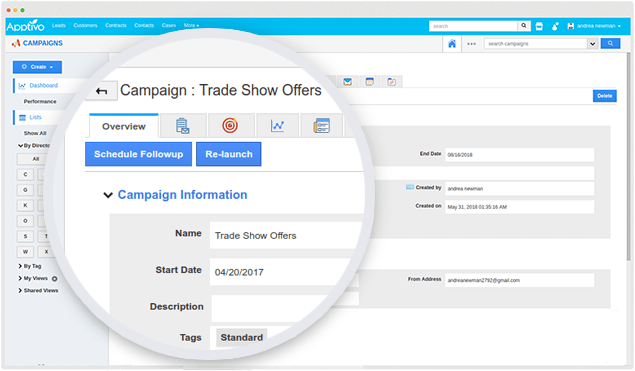 Re-launch a Campaign
To improve your sales, market share and profits, you can re target your audience by re launching a campaign effectively. Never forget that, re launching a campaign has potential to do even better.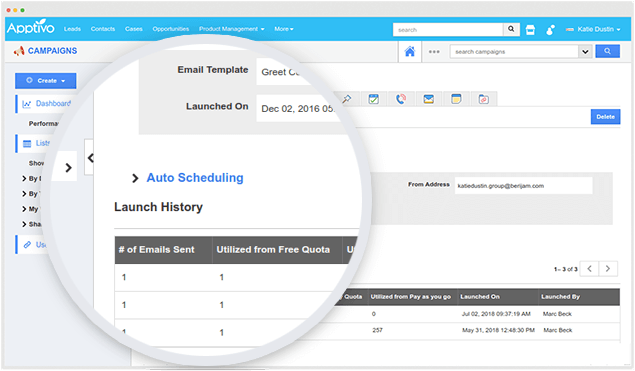 View Launch History
Get to know the launch history of the email campaigns, right from the overview page. You can view details like the number of emails sent, launched by, launched on, the quota used etc.
Integrated Applications
Campaigns App integrates seamlessly with the following applications

Campaigns     Targets
Apptivo Marketing solution is mainly composed of these two apps. The Targets App, closely intertwined with the Campaigns App, lets you launch campaigns to the targeted audience at ease. Learn More about Targets App
This Application is available in
Start a Trial / Book Demo
Apptivo provides a FREE 30 Day trial to all its customer to play around with the product and get to know if it suits their business. Apptivo also provides a 1 to 1 demo session to explain how you can use Apptivo for your business.