Pricing
was last modified:
December 1st, 2022
by
Apptivo Pricing App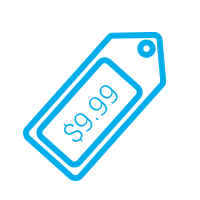 Pricing
With Apptivo Pricing application, create multiple price lists and associate it with different customers. You can set different prices for different customers.
Application Features
Easily create and maintain multiple price lists, plan and set up different prices for a group of item, changed accordingly based on different seasons.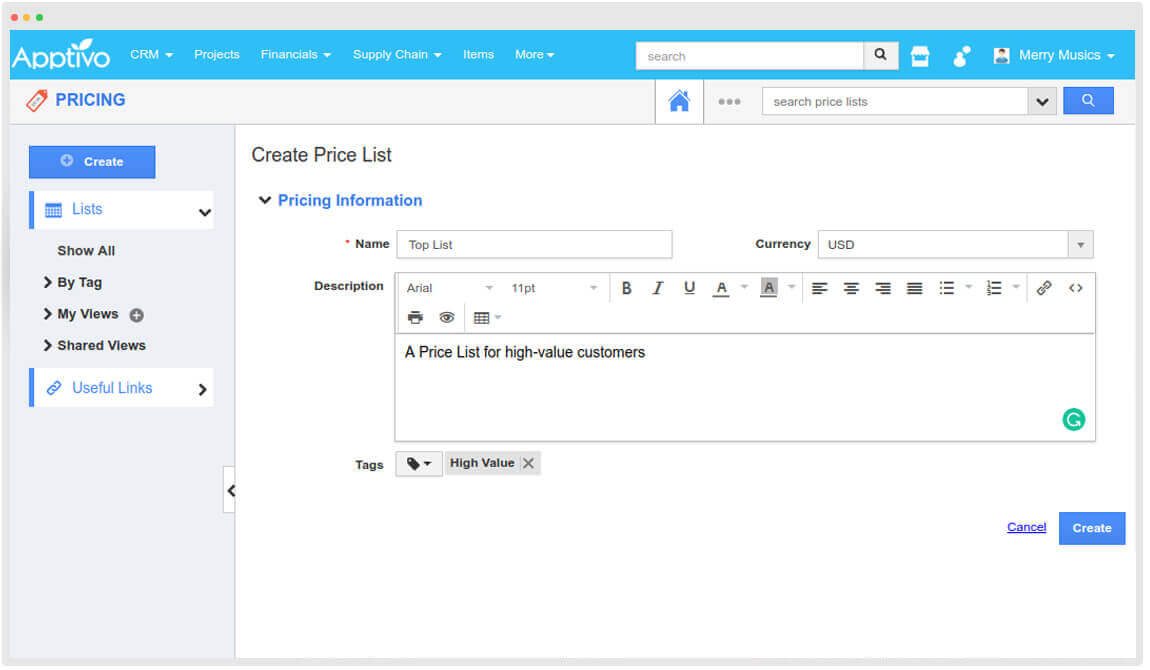 Sell the same product with different prices. Add as many items, associating to a price list. Select required items from items app, enter the desired price and add it to the price lists effortlessly.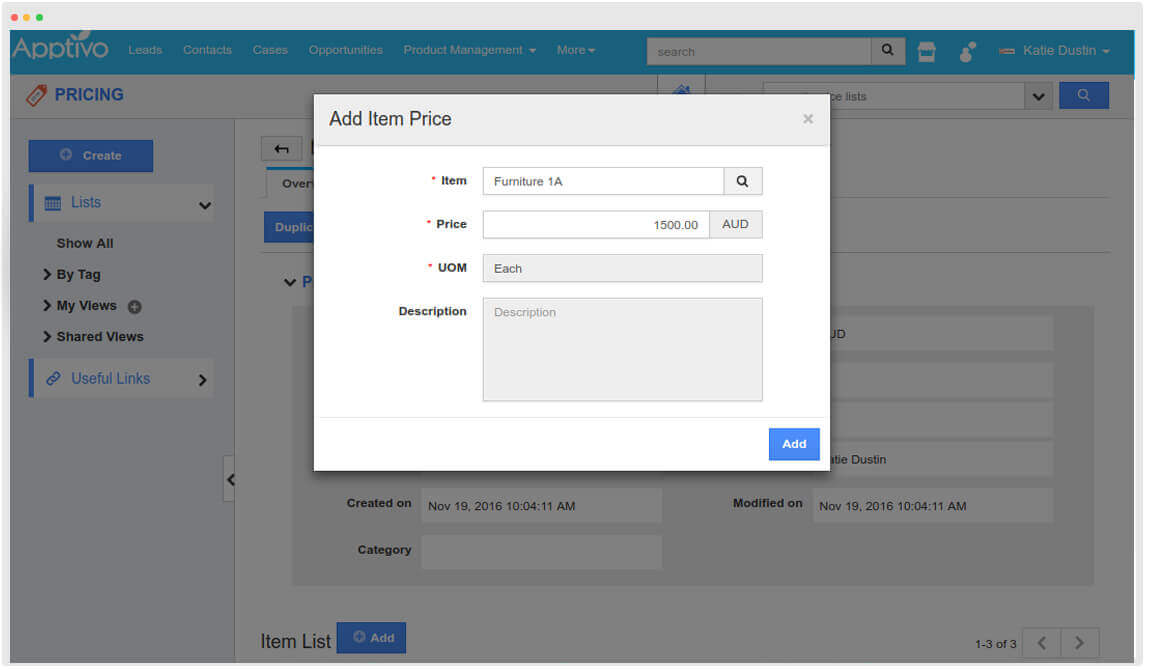 Duplicate a price list and create a new price list from another. Make use of the same price list name, description and list of items. Reduces the time of creating newly from scratch.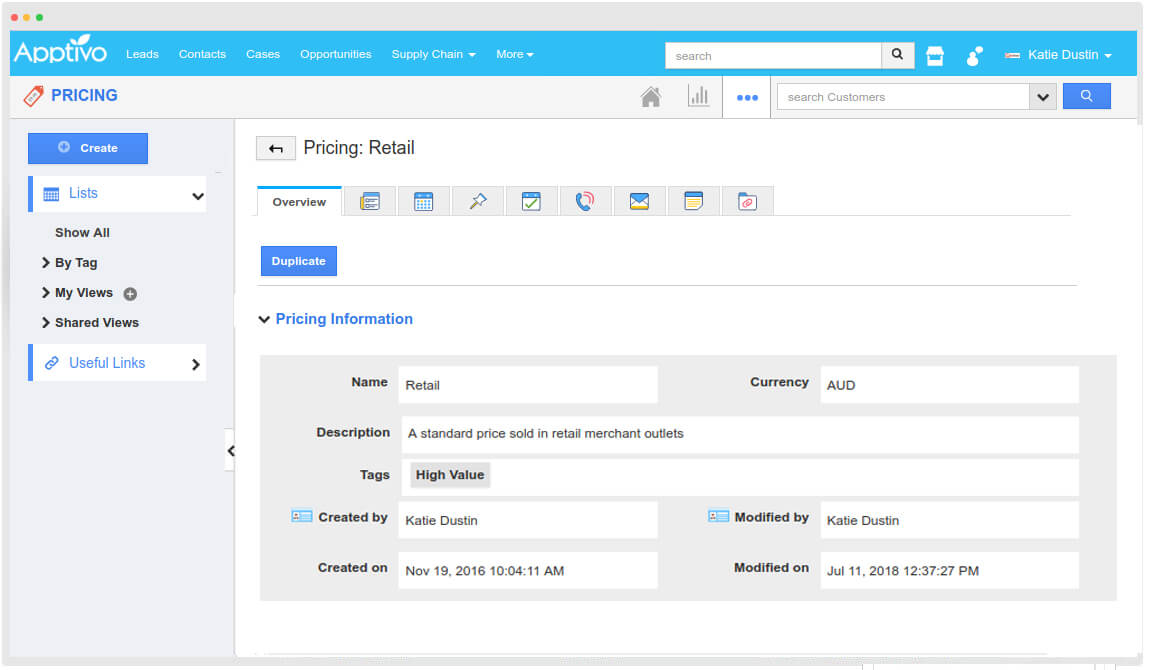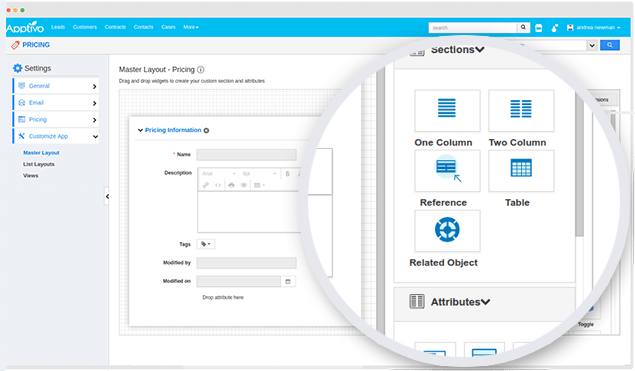 Customizable Layouts & Views
Highly user friendly. Create any number of custom fields and sections, standard field customization, configure list layouts and select the desired fields to view in layouts and so on.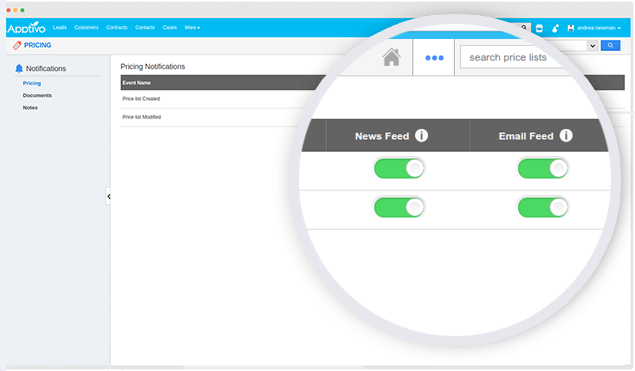 Pricing Notifications
Reduce slipping through the gaps! Get notified instantly of the price list creation and updation through newsfeeds and email feeds.
Integrated Applications
Pricing App integrates seamlessly with the following applications
Apptivo Pricing App effectively integrates with the Items App, which incorporates all the items you have created in the Items App, where you can search & select the required item, give the pricing as required and add it to the price list in seconds. Learn More about Items App
This Application is available in
Start a Trial / Book Demo
Apptivo provides a FREE 30 Day trial to all its customer to play around with the product and get to know if it suits their business. Apptivo also provides a 1 to 1 demo session to explain how you can use Apptivo for your business.