Items
was last modified:
December 1st, 2022
by
Apptivo Items App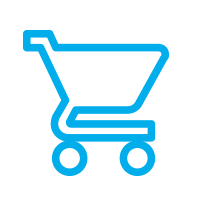 Items
Apptivo Items App allows you to create your needed items, add your customers, suppliers and then include those items with various apps to get proceeded further with shipping and inventory management.
Application Features
Distinguish your created items either as a single whole standard material or a group of various materials combined to form a single material.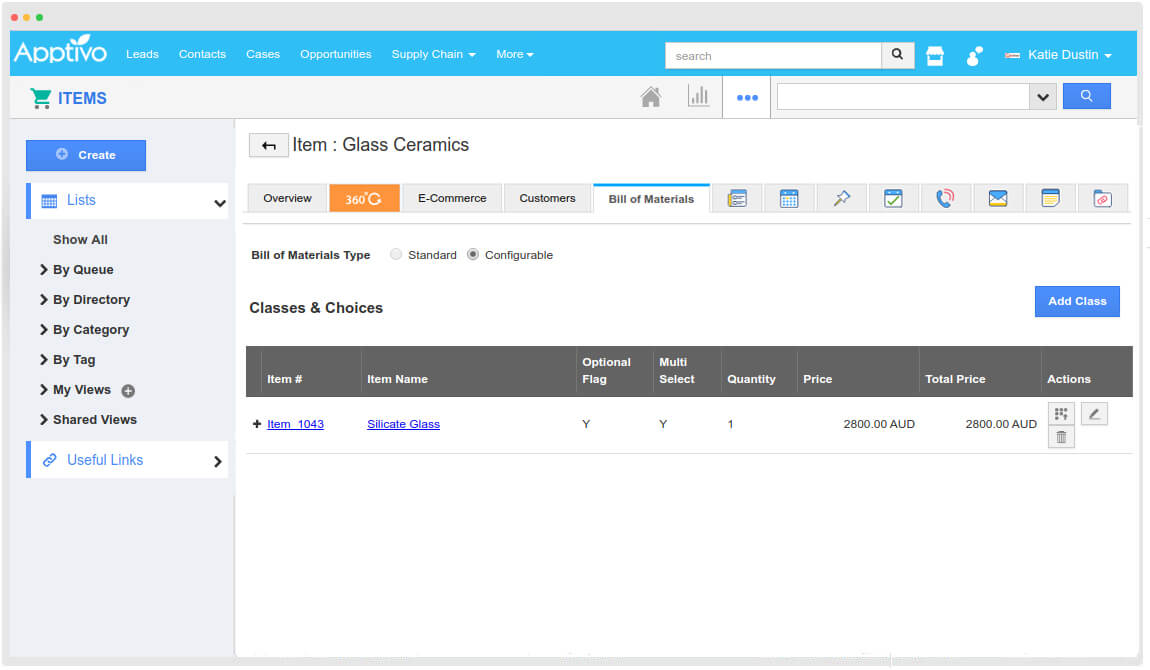 Plan for expansion with nitty-gritty custom reports on inventory and sales trends. Export those reports and check for criticism.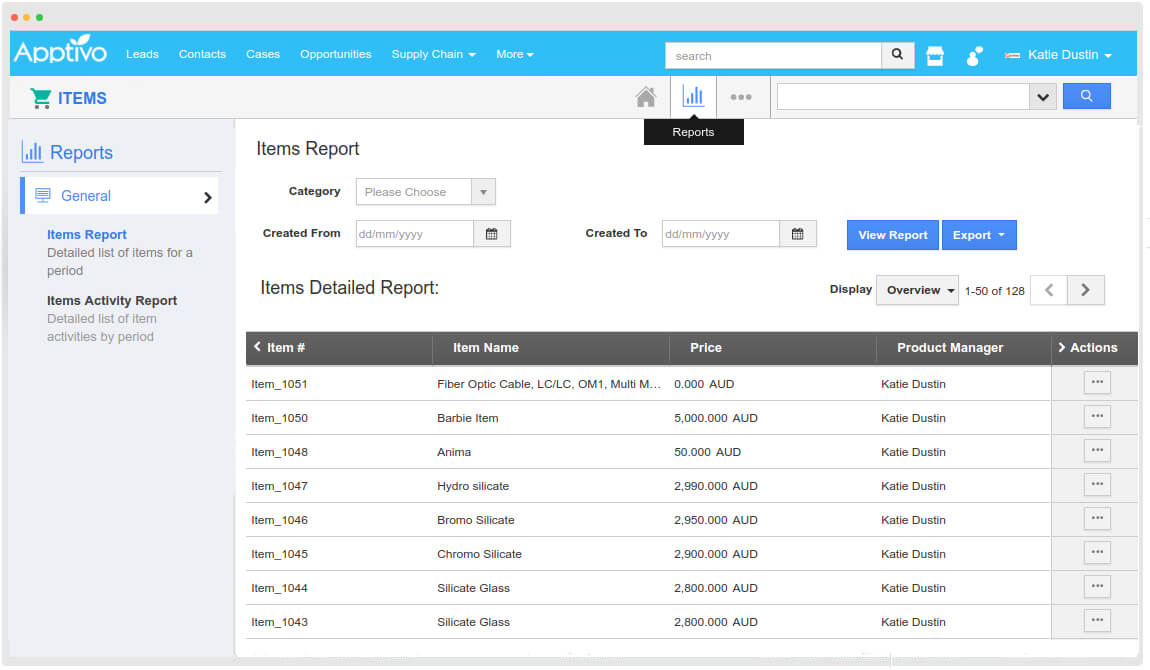 Items, not only be created. You can also import items from excel files which gets joined with the existing items.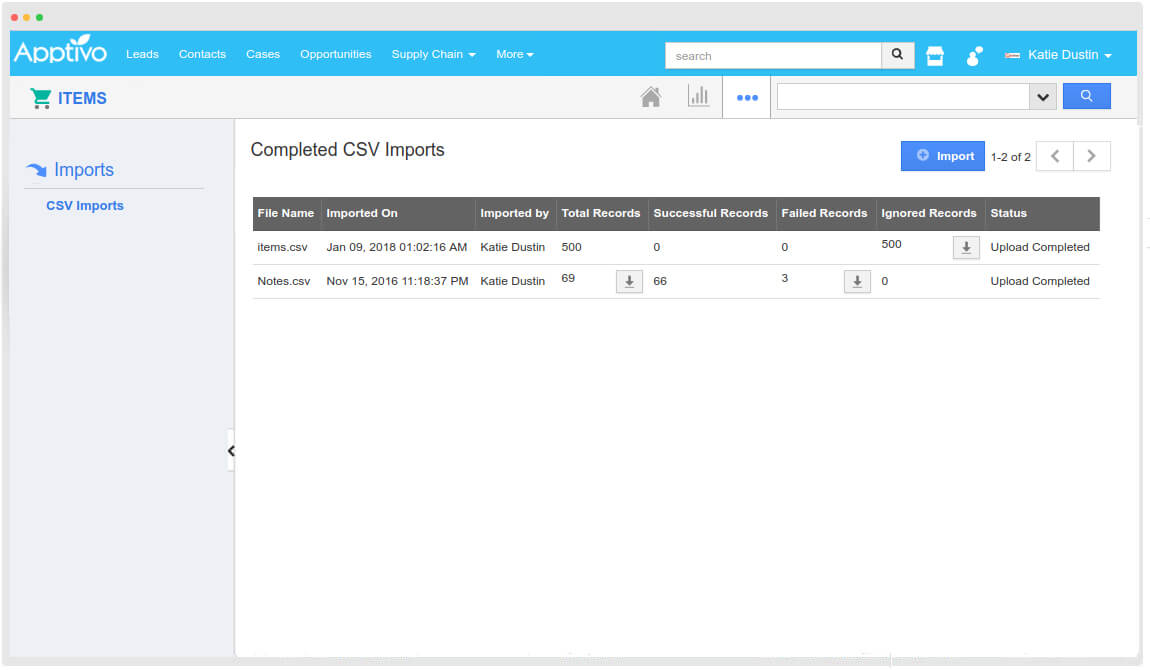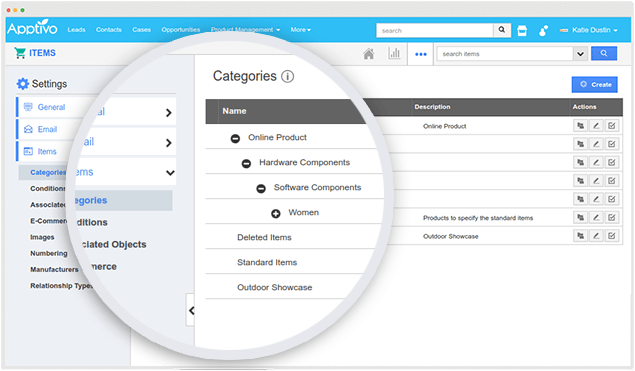 Item categories
Categorize your items using a flexible product categorization scheme. Create your own category and set apart your created items.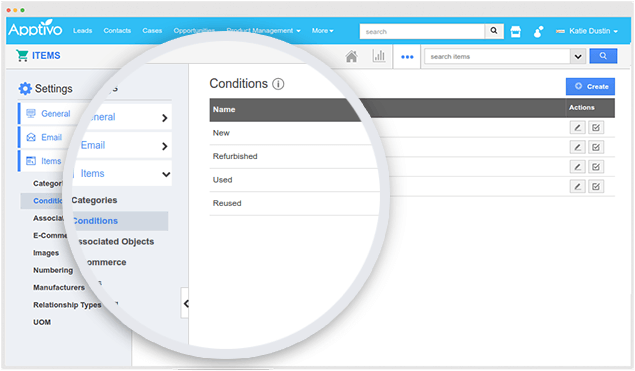 Set Conditions
Create a condition for your item and identify whether the item is used or refurbished or new.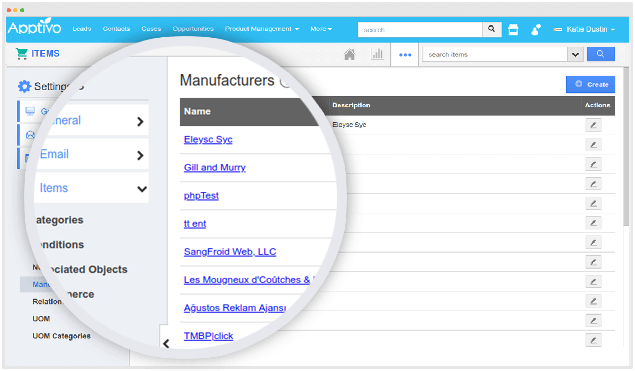 Manufacturers
Keep track of not only your Suppliers, but also your manufacturers who manufacture your item or product and supply via suppliers.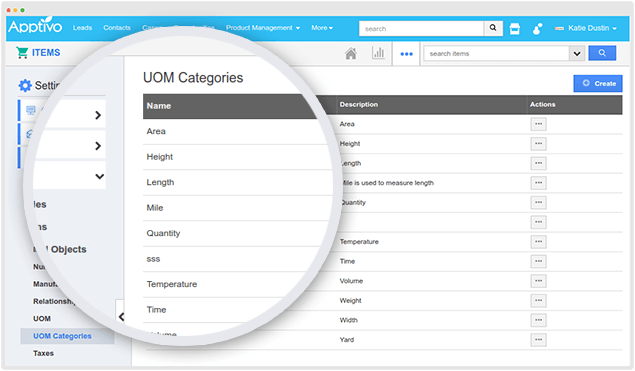 UOM/UOM categories
Initiate and set your own Unit of Measures for the products or items being created. Set out a category and create a dimensional formula needed for your item.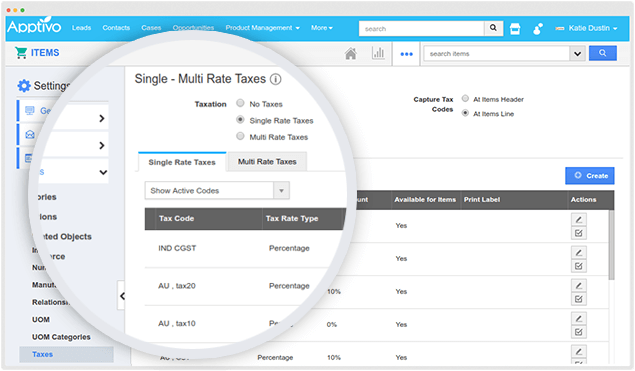 Charge your Taxes
Create or set your tax preferences and associate these taxes to your items. Handle both single and multi rate taxes at same place.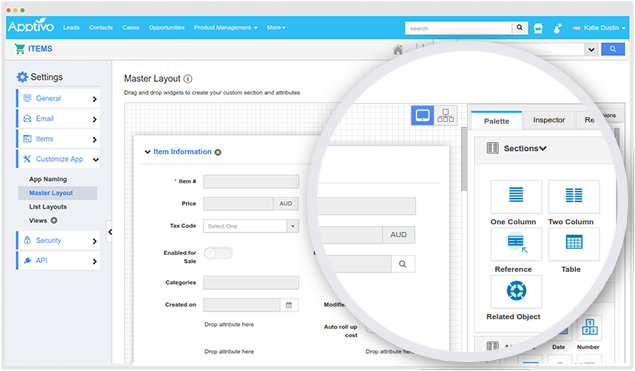 Customize Layout
Change the look of your app layout, switch up your background, color and design of the graphics and even customize the text.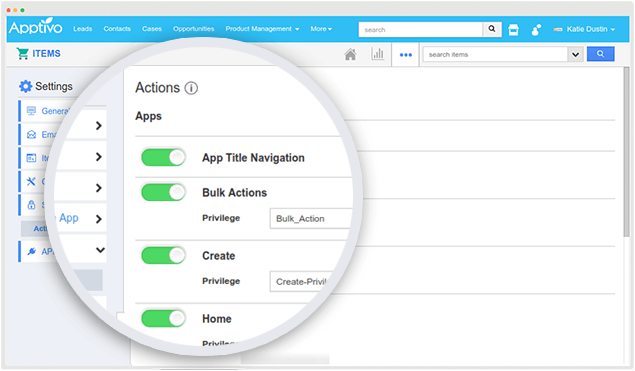 Security Actions
Make your app more secured and get your app advanced by enabling various actions which becomes instantly visible in all objects within app.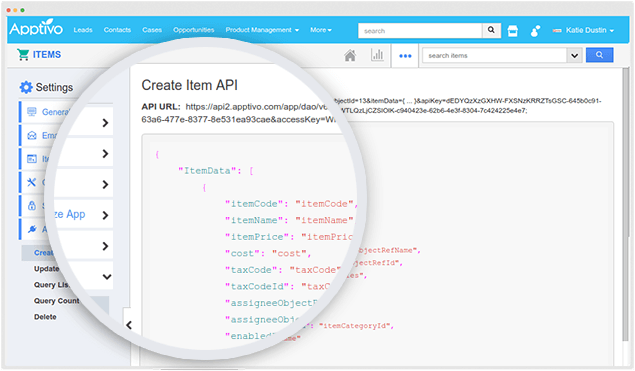 Developer API
Bored with importing or creating your objects from front, no worries, read and write code to interact with the Apptivo platform to extend and enhance its functionality.
Integrated Applications
Items App integrate seamlessly with the following applications

Items     Inventory Management
Items App and Inventory Management are closely intertwined with each other. The Inventory Management app displays the inventory details of all your items created. Learn More about Inventory Management App
This Application is available in
Start a Trial / Book Demo
Apptivo provides a FREE 30 Day trial to all its customer to play around with the product and get to know if it suits their business. Apptivo also provides a 1 to 1 demo session to explain how you can use Apptivo for your business.