Teams
was last modified:
December 1st, 2022
by
Apptivo Teams App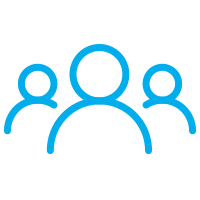 Team
Apptivo Teams App helps in creating your required business teams and you can add up your employees corresponding to the created team which helps your administrator to easily assign tasks to a group of Employees.
Application Features
Add required Employees to the respective Teams allowing the Business Administrators and users to easily assign tasks or objects to the group of Employees at once.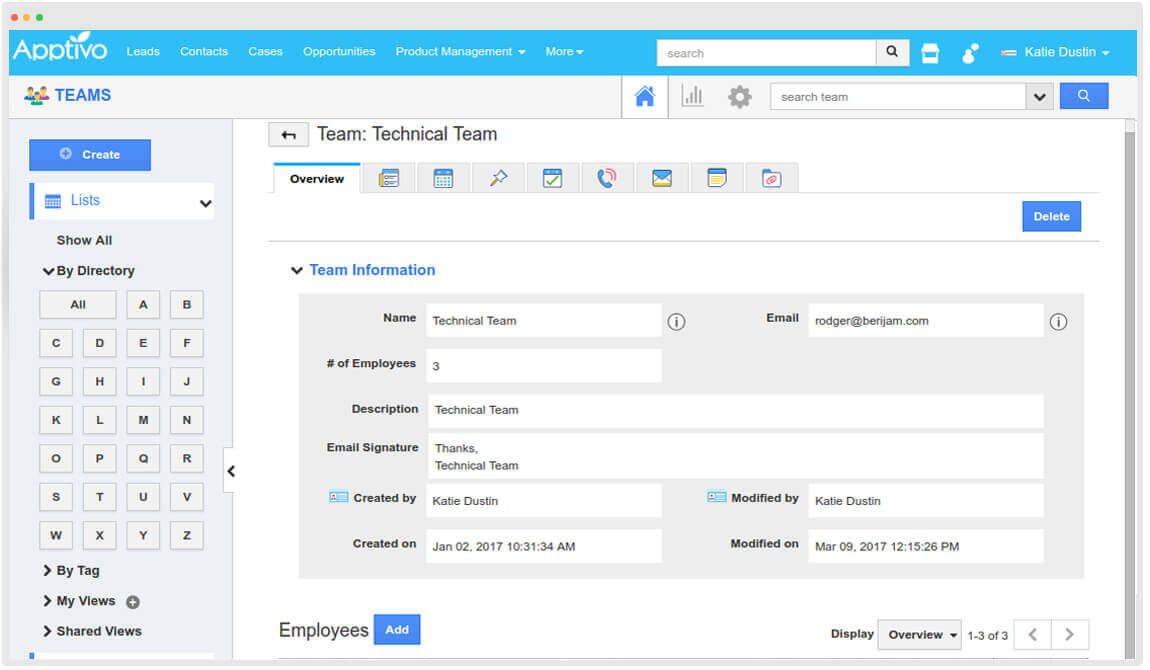 Not satisfied with your existing team, then create a new team at runtime from various apps by which you can assign it for different tasks.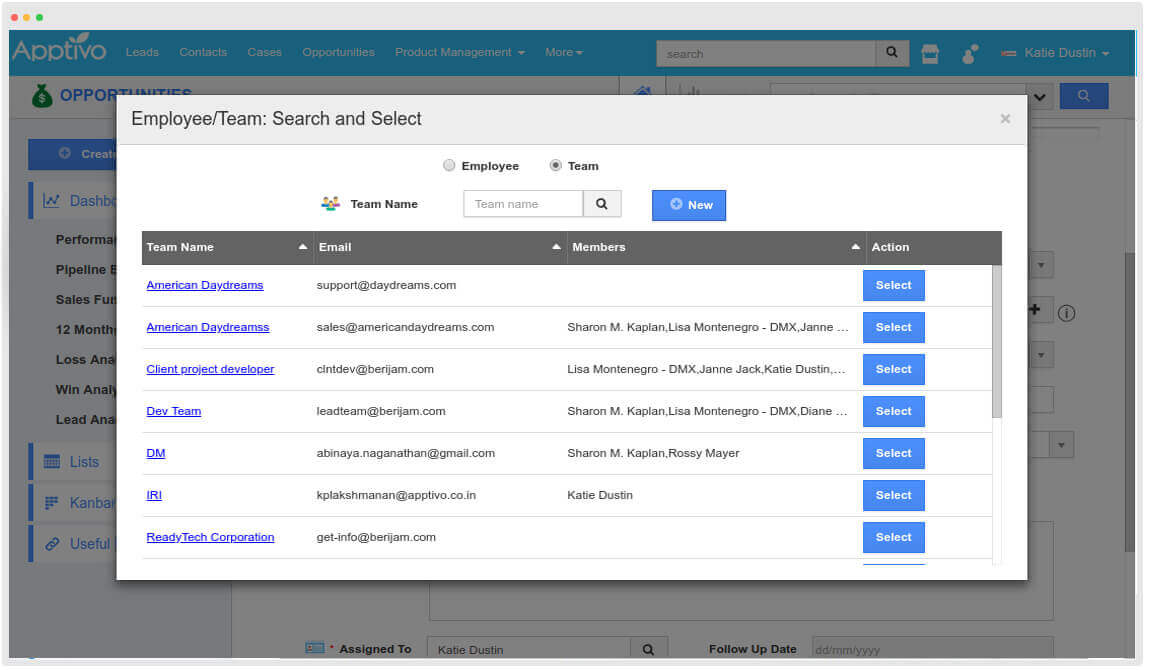 If your team is assigned with some follow up or objects, the email can be sent with an email signature which can be customized based on business requirements.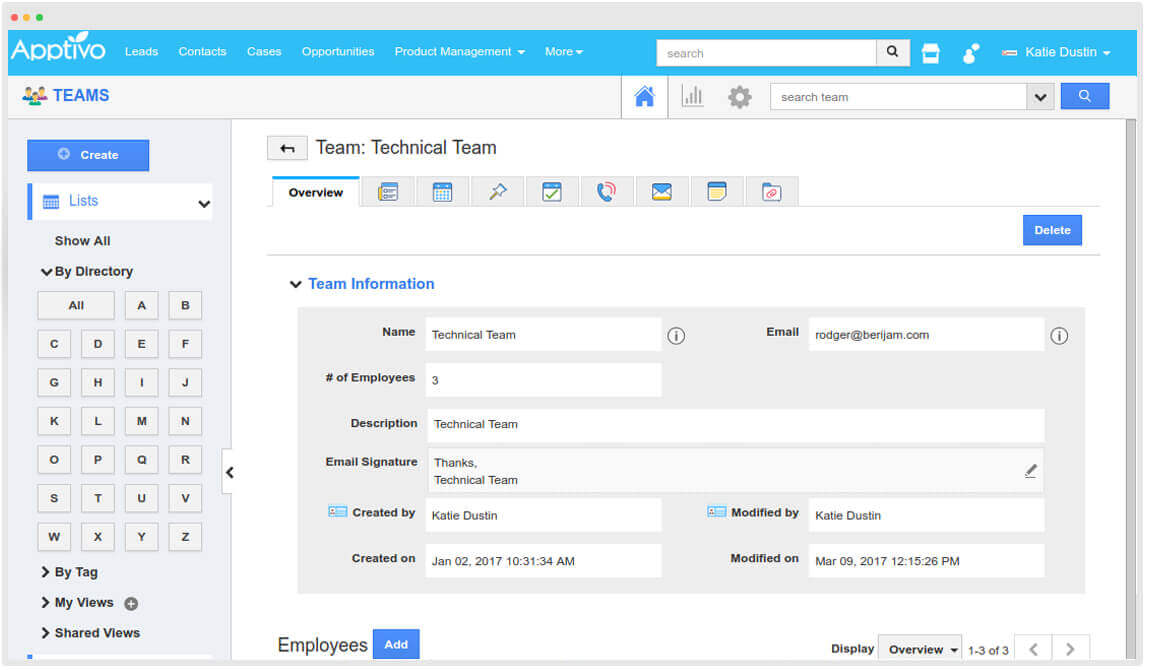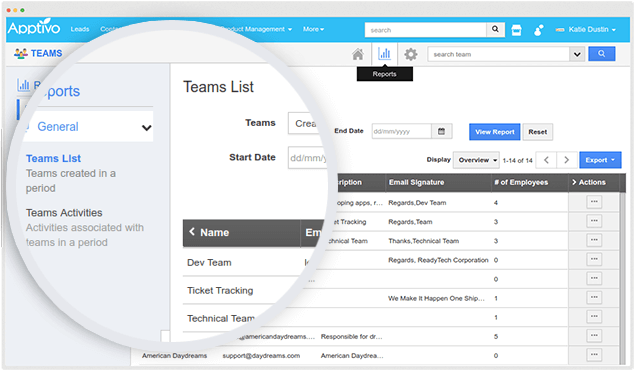 Insightful Reports
View your team's list created within a period or the activity associated with a team over a particular period and export it when needed.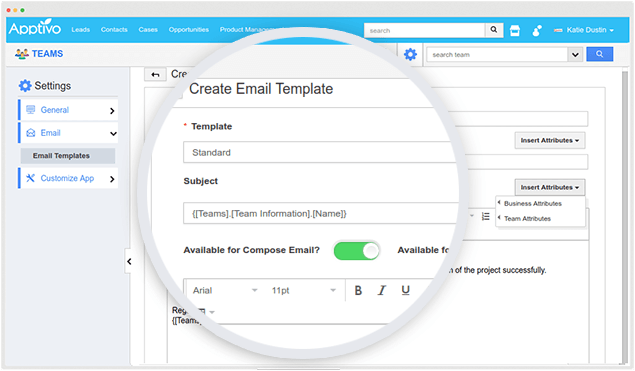 Customize Email Templates
Send out your mails to all your customers with a customized email templates other than framing individual mails and sending out.
Integrated Applications
Teams App integrates seamlessly with the following applications

Teams     Employees
Collaborate your business efficiently by adding the employees to respective teams, giving the ability to assign a task or case to a group of employees, rather than individuals. Learn More about Employees App
This Application is available in
Start a Trial / Book Demo
Apptivo provides a FREE 30 Day trial to all its customer to play around with the product and get to know if it suits their business. Apptivo also provides a 1 to 1 demo session to explain how you can use Apptivo for your business.