Timesheets
was last modified:
December 1st, 2022
by
Apptivo Timesheets App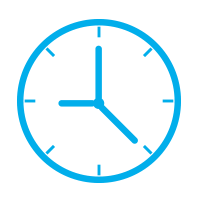 Timesheet
The best and accurate online time tracking software you can rely on!! Simple, easy, and adaptable for everyone to use. Create timesheets, track task hours, submit it for approval, and convert them to invoices.
Application Features
Get to know the work hours of your employees and stay on top of their activities. With daily timesheets, track and plan employee hours and manage their availability effectively.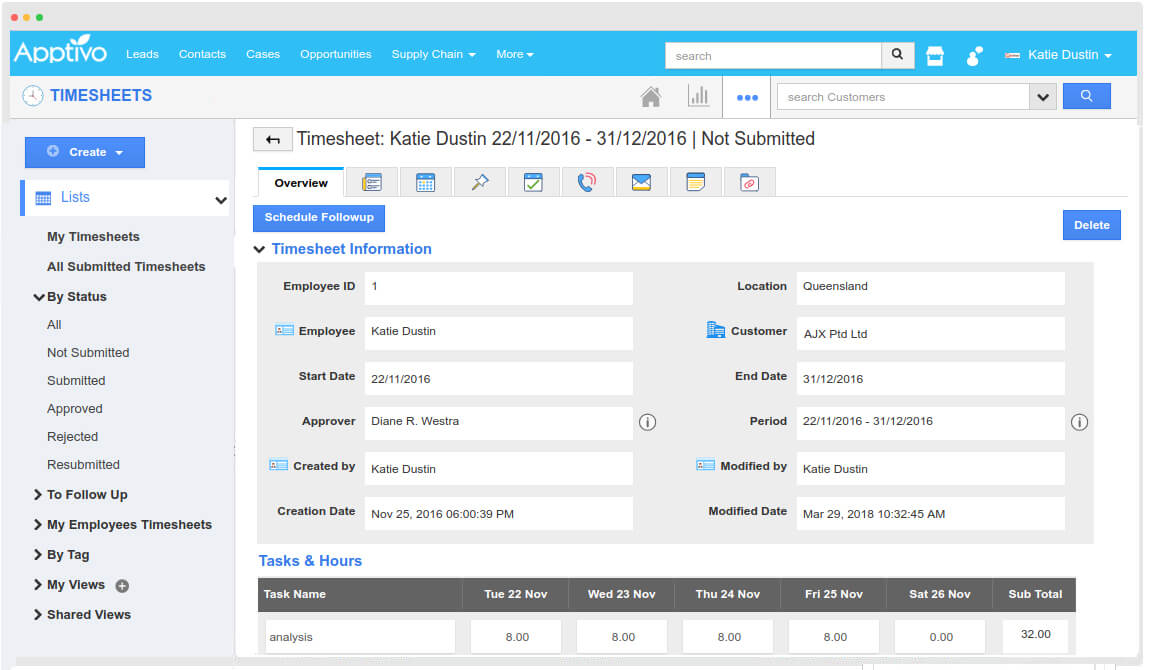 Flexible approval process which can be customized accordingly. Decide who should approve the timesheets submitted - through an easy to set up approval flow.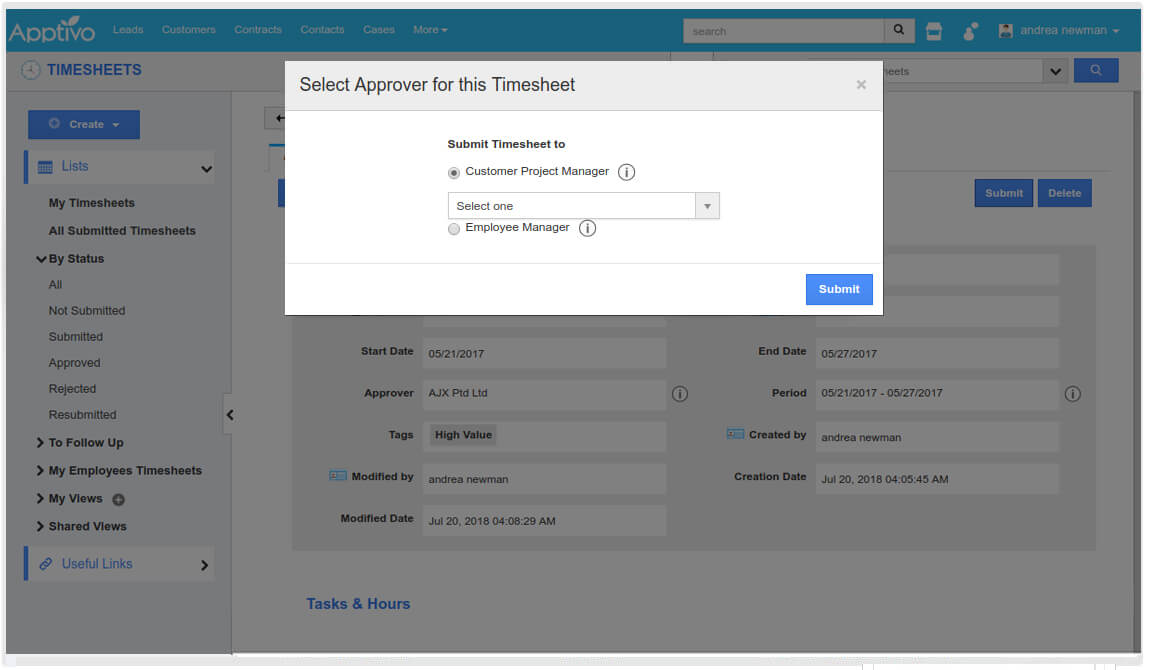 Customizable timesheet templates. Create your own timesheet template as a pre-designed timesheet to create timesheets quickly.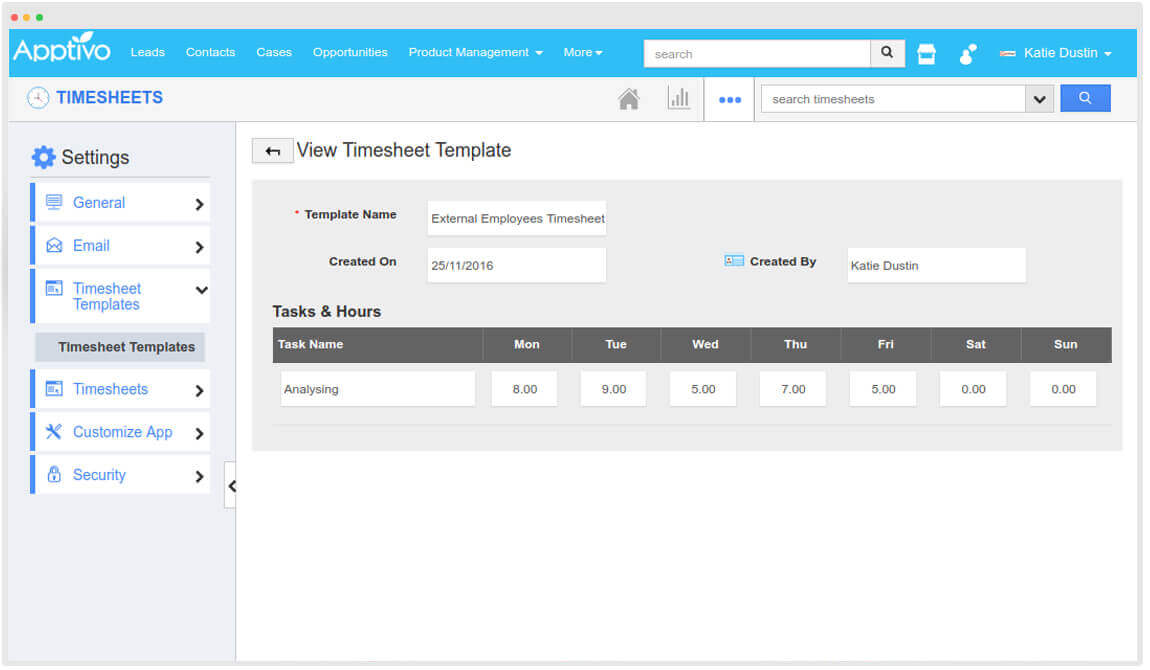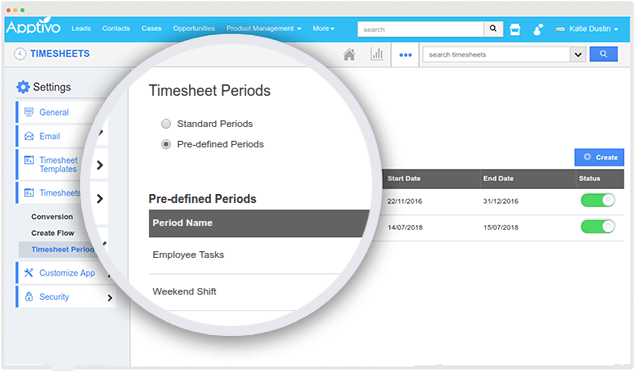 Configure Timesheet Periods
Don't want the default timesheet periods given? No worries. Create and set your own timesheet periods. Simply enter the required period and start creating timesheets with it.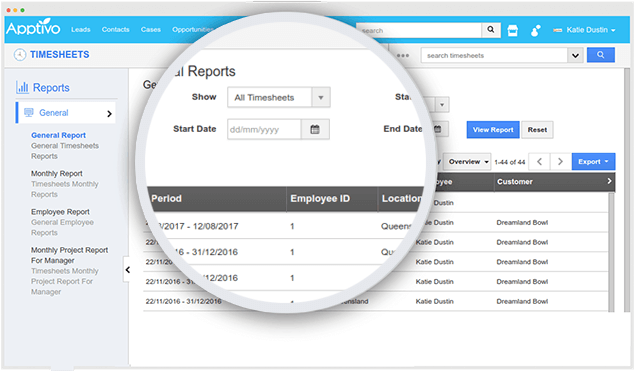 Timesheet Reports
Get immediate access to various standard timesheet reports provided. Custom reports can be generated by using customized search queries of your timesheets. Track the progress of your employees and export the reports instantly.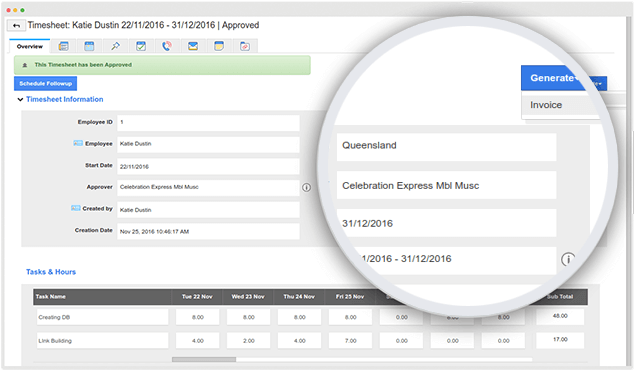 Generate Invoices & Bill your Customers
No more paper and pen. Transform the timesheets into invoices instantly on the go, right from the timesheets app. Bill your customers for the work you and your employees have rendered.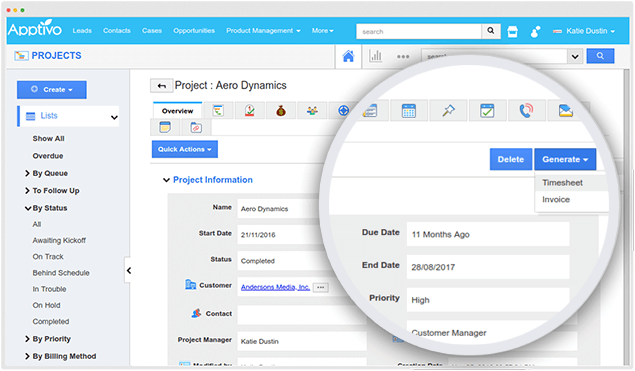 Track Projects from the scratch
Create timesheets from projects and track the man hours spent in the projects tasks and activities. An intellectual way to manage your projects effectively.
Integrated Applications
Timesheets App integrates seamlessly with the following applications

Projects     Cases
Timesheets integrated with Projects lets you track the project period and hours logged in working. The tracked hours will automatically get into the timesheets. Learn More about Projects App
This Application is available in
Start a Trial / Book Demo
Apptivo provides a FREE 30 Day trial to all its customer to play around with the product and get to know if it suits their business. Apptivo also provides a 1 to 1 demo session to explain how you can use Apptivo for your business.