Invoices
was last modified:
December 1st, 2022
by
Apptivo Invoices App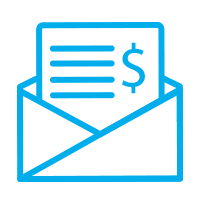 Invoices
Apptivo Invoices serve you to create and send proficient invoices in a minute that help you get paid faster. Customize invoices from an variety of templates with your logo and hues to make them perfect. See overdue invoices initially and send reminders to your exceptional records.
Application Features
Set up payment gateways through various online payment portal. Get paid faster and easier by utilizing it in Apptivo.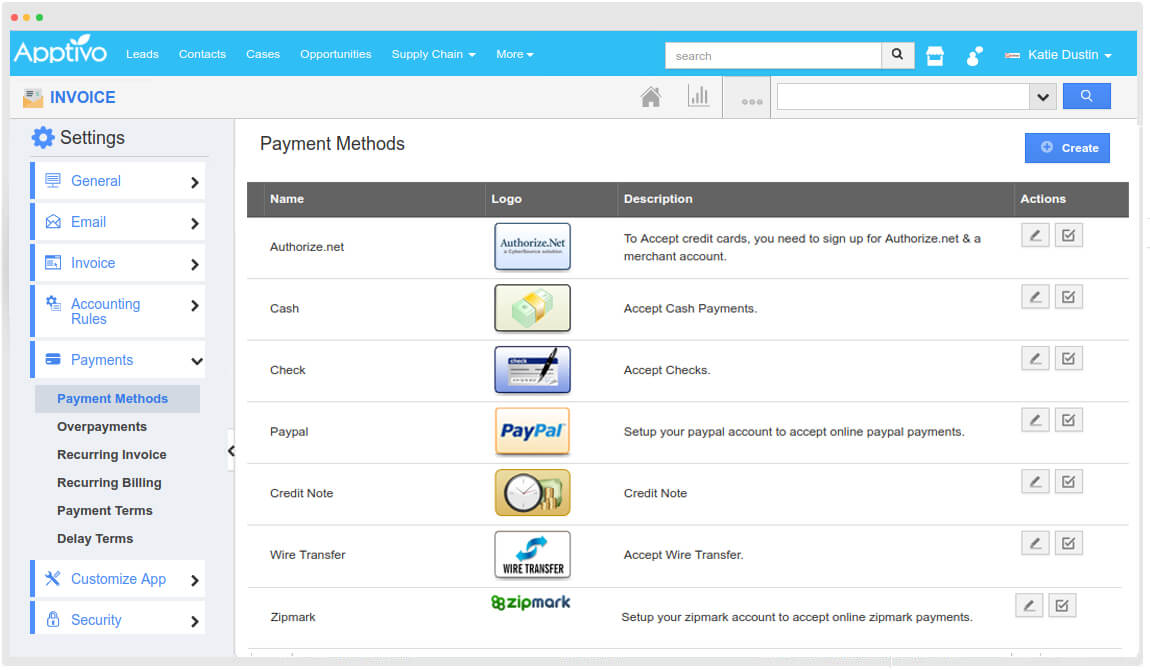 Create reliable recurring income with subscription billing. Simply select the invoice frequency and duration and Apptivo handles the rest!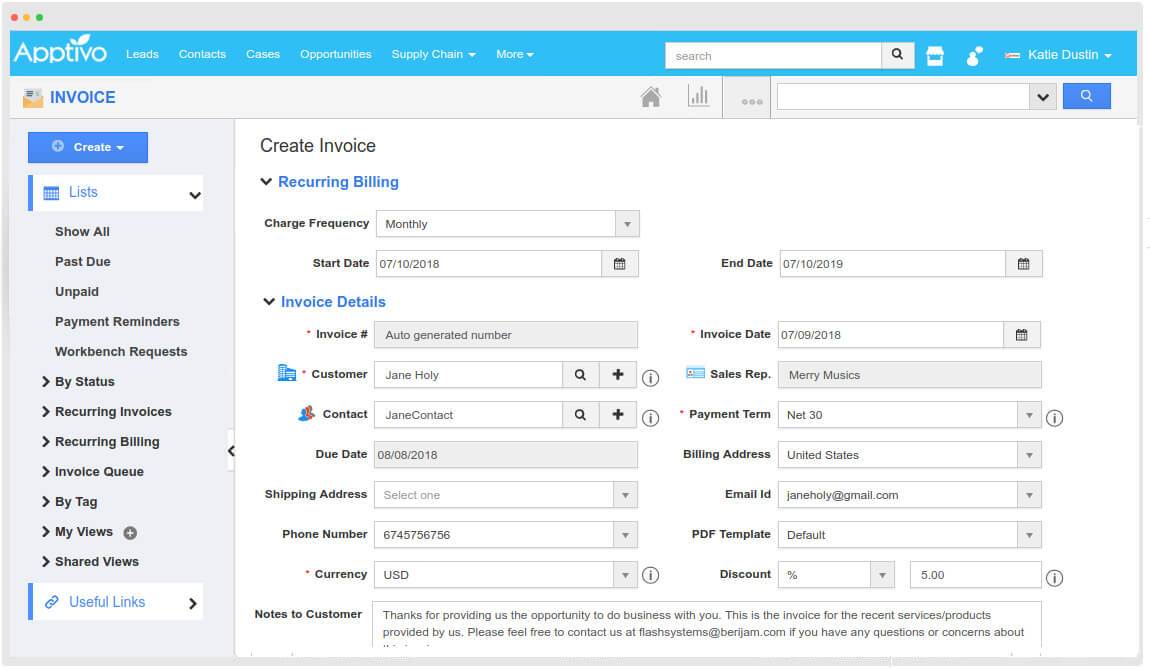 Reduce unpaid invoices and follow up or alert customers by automatically sending reminders to them when an invoice is overdue.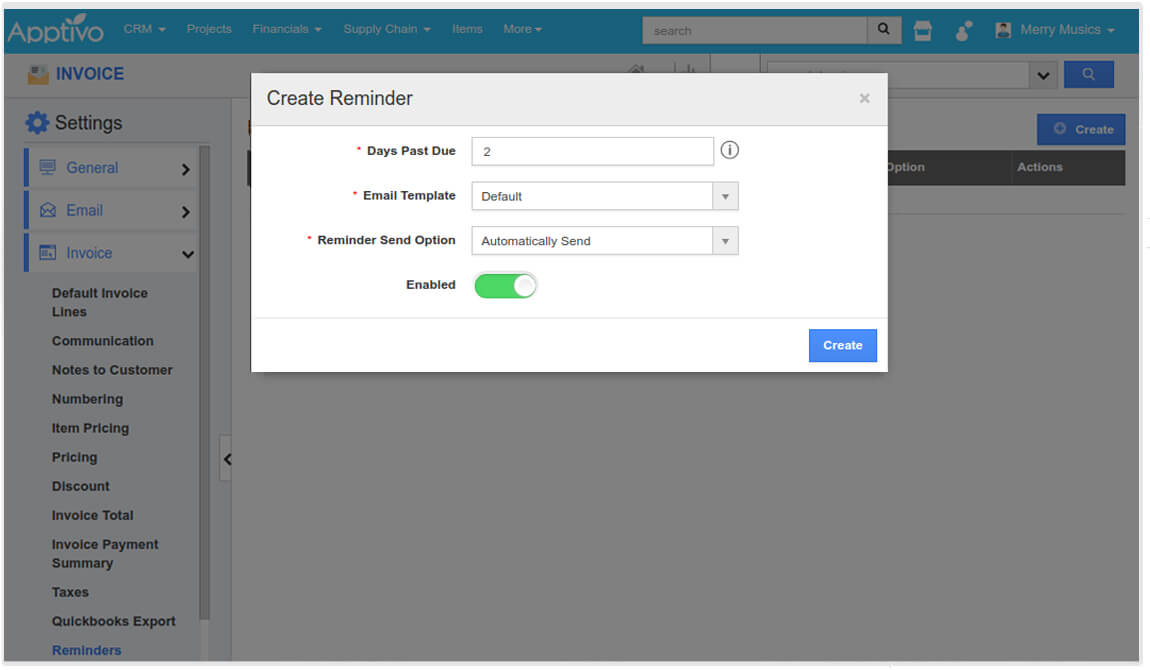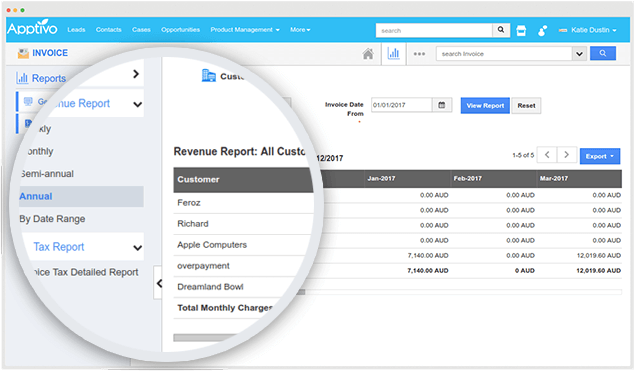 Intuitive Reports
Generate commission reports for your employees or run a general report on all the invoices for a selected period of time.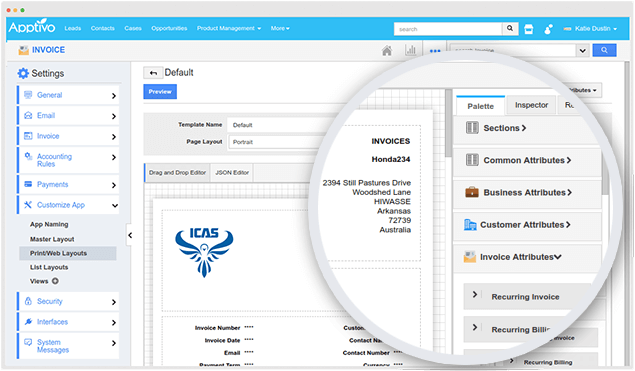 Customized PDF templates
A simple drag-and-drop custom invoice template builder to generate professional PDF invoices to send to your customers.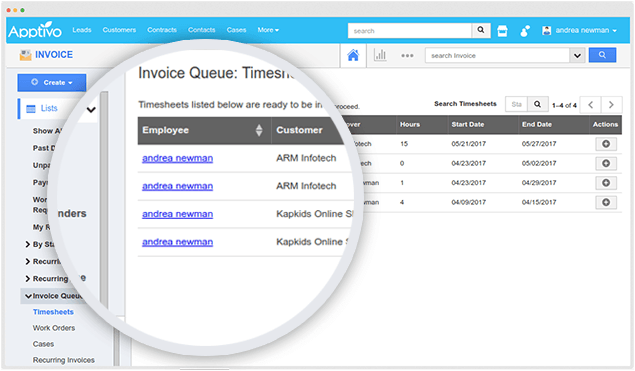 Invoice Queue
With the Invoice Queue, you can have a speedy perspective of all the approved timesheets, work orders, cases, recurring invoices, and contracts that are ready to be invoiced. Click on the required record and generate invoices instantly.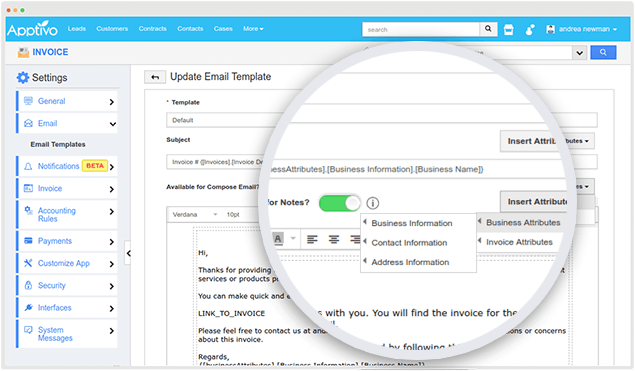 Dynamic Email Templates
Design beautiful, aesthetic looking dynamic email templates, to make your email look standardized rather than sending plain text and to effectively communicate with your customers.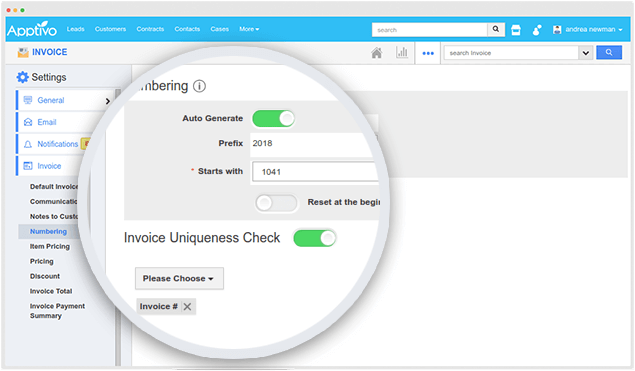 Invoice Uniqueness Check
Allow your invoices to be uniquely identified in your business and avoid the redundancy of data. You can specify how an invoice is to be uniquely identified in your business when you are creating an invoice.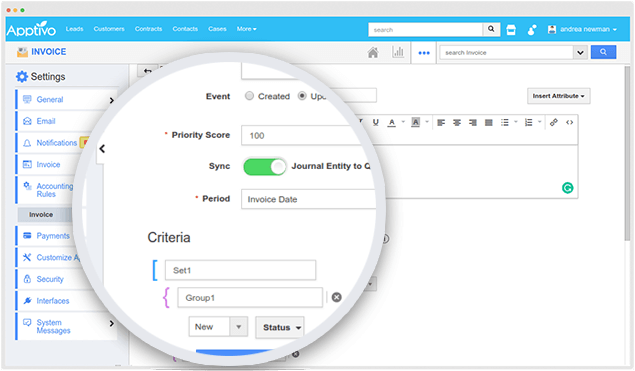 Accounting Rules
Connect all your invoices directly to the Apptivo's Ledger application, instantly. You can have different accounting rules, based on which a journal gets created in the Ledger, automatically.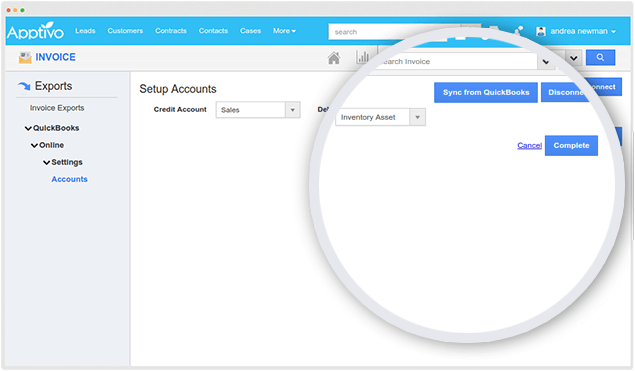 Integration with QuickBooks
With Apptivo - QuickBooks integration, sync all your transactions (journal records), and make your accounting process simple.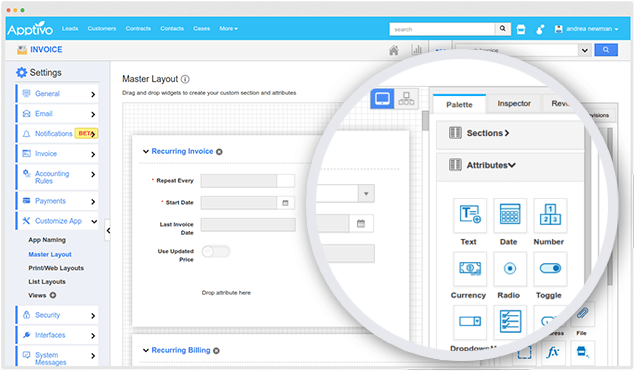 Highly Customizable
Flexibility and customization is the core of what we offer. Add any number of custom fields and sections, show/hide the standard fields given, create and save custom views, create reports by saving the search results, and much more.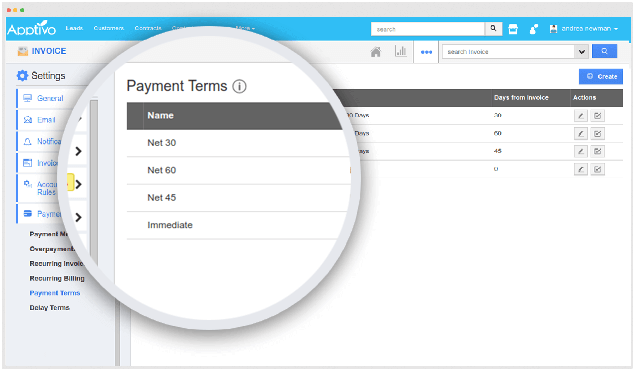 Payment Terms
Select one of the default payment terms or create your own payment terms, customizing the customer payment periods specifying your required duration to allow your customers to make their payments.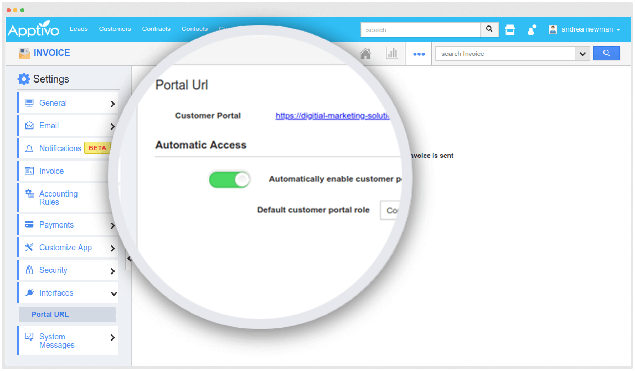 Invoice Portal
Apptivo provides the ability to share information with your customers, by adding them to specific invoices, so they can login and view their invoice details using their own account.
Integrated Applications
Invoices App integrates seamlessly with the following applications

Invoices     Customers
A customer is the business entity this invoice is billed to. Create and send out invoices for your customers in one go! Create invoice, add customer from Customers App, and send out invoices in seconds.  Learn More about Customers App
This Application is available in
Start a Trial / Book Demo
Apptivo provides a FREE 30 Day trial to all its customer to play around with the product and get to know if it suits their business. Apptivo also provides a 1 to 1 demo session to explain how you can use Apptivo for your business.