Work Orders
was last modified:
October 4th, 2021
by
Apptivo Work Orders App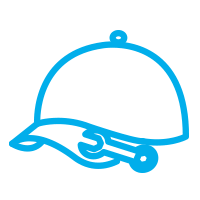 Work Orders
Satisfying Customers with services done and upgraded products will be the fundamental focus of any business. For this, Apptivo encourages the business people to utilize Work Orders App which allows them to easily manage and dispatch resources to address customer problem on site.
Application Features
Decide upon whether the Customer or the Employee Manager should approve the Work Order and generate invoice for it.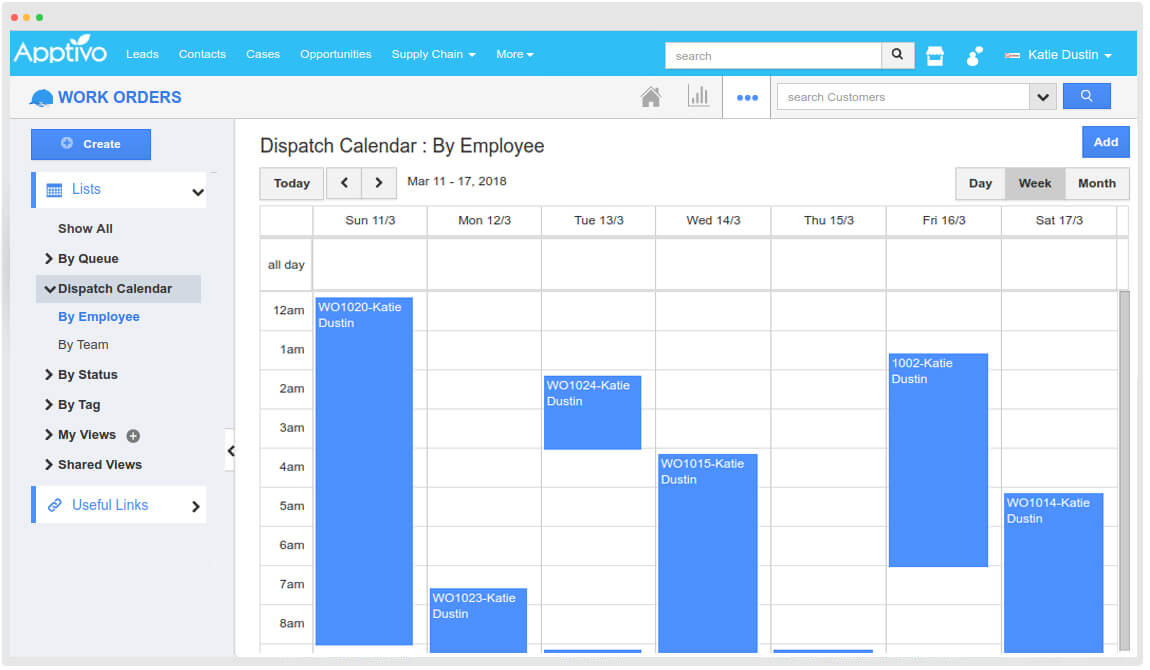 Decide upon whether the Customer or the Employee Manager should approve the Work Order and generate an invoice for it.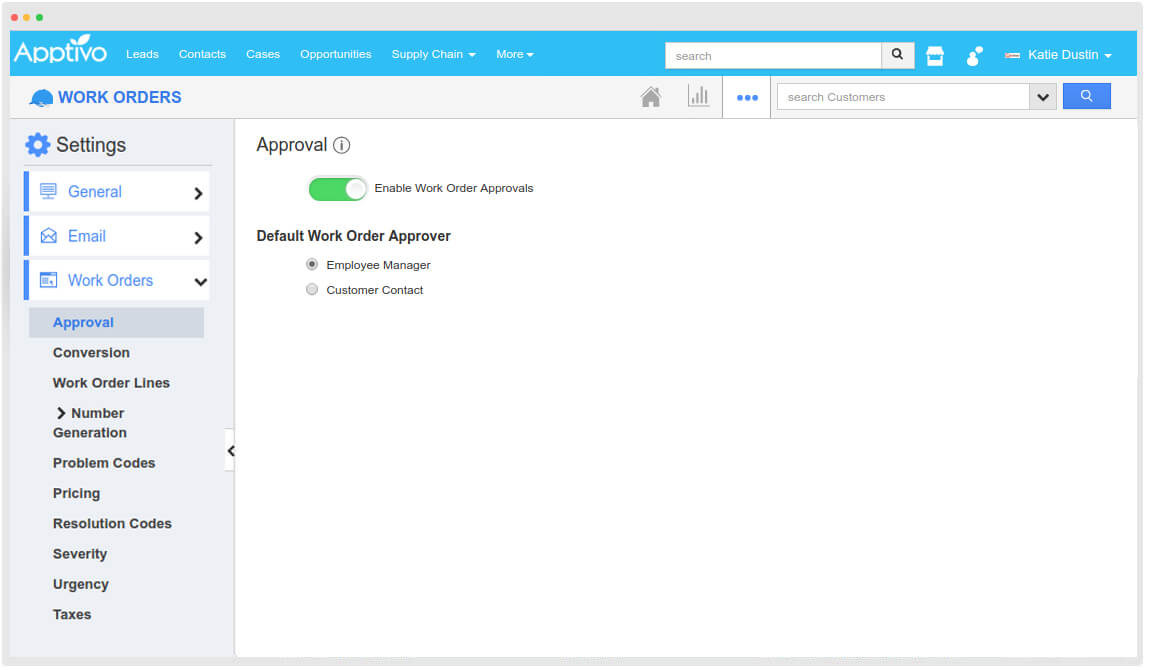 After sending the work order to customers, they can simply accept or reject the order. Customers can also add a comment as to why they rejected it.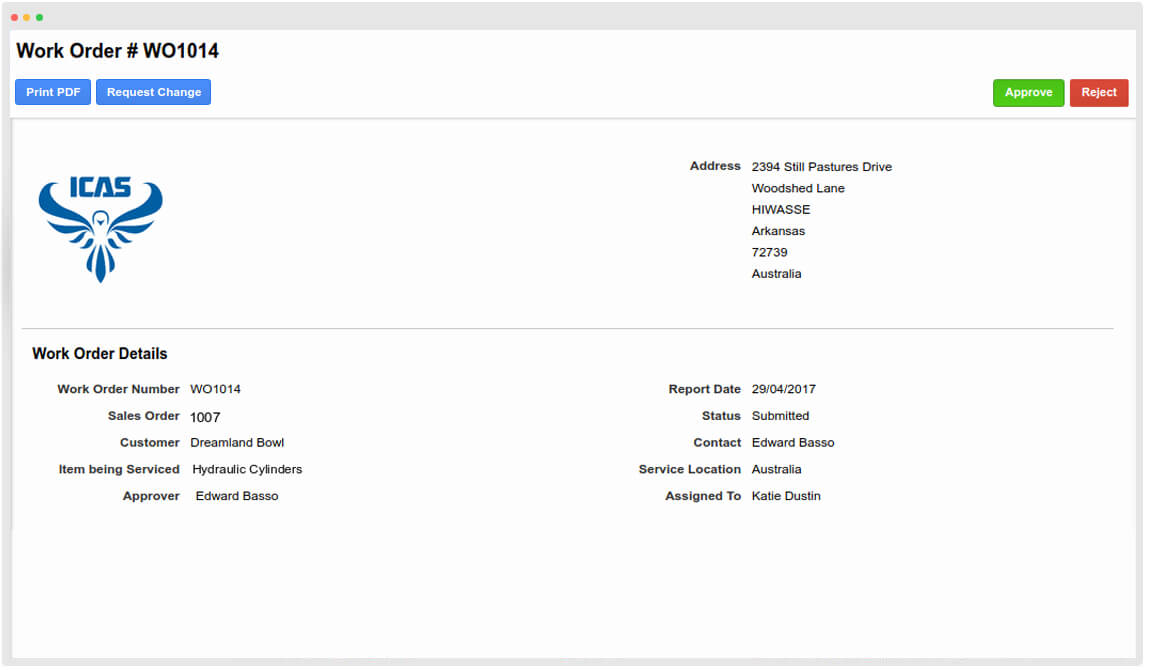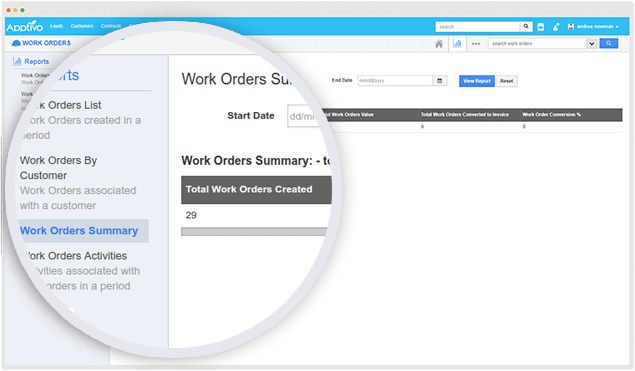 Work Order Summary
Generate a summary of your work orders created within a period, associated with your customers and assigned to your employees and so on.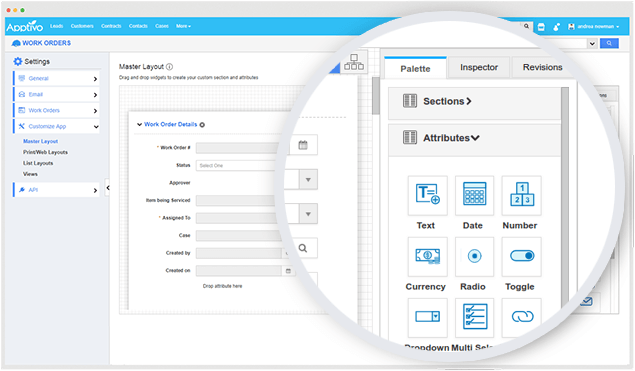 Customize Apps
Create custom views of work order for your easy identification, send your work order report with customized pdf template and ease with search of work orders.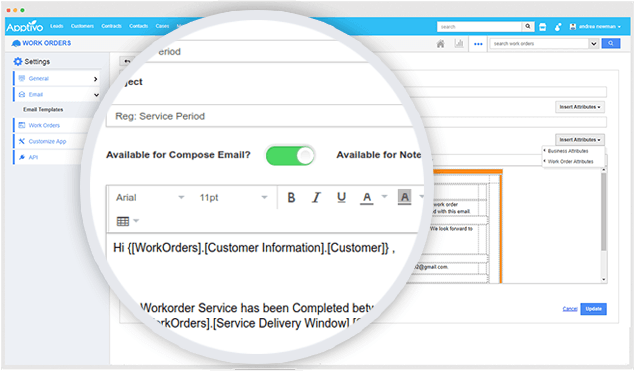 Contrive Email Templates
Send your email with various designed email templates to your customers or contacts for all the events and releases.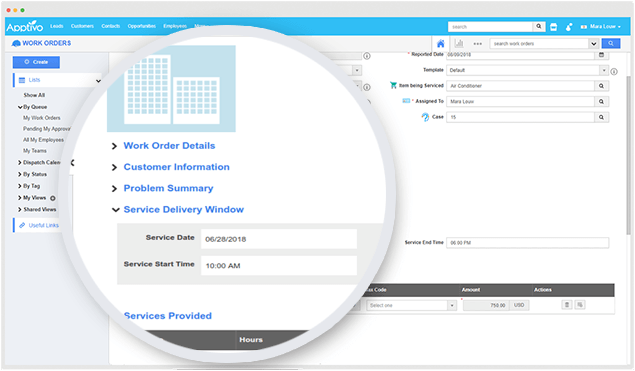 Service Delivery Window
Initiate your Work Order by providing the start time and end time of the work to be completed and have it tracked.
Integrated Applications
Work Orders App integrates seamlessly with the following applications
Work Orders     Invoices
Quickly save time by converting a Work order into an Invoice. Avoid having to re-input data into the system. Learn More about Invoices App
Application Roadmap
Future
V7 Upgrade
Dashboard , Chart, Report & View Builder enhancements
Highlighting
June, 2018
Line Level Pricing
Triggers
Sorting
Activities DB to ES
June, 2016
Major Update on the Application
July, 2012
Moved the Application to Live
April, 2012
Started Building the Application
This Application is available in
Start a Trial / Book Demo
Apptivo provides a FREE 30 Day trial to all its customer to play around with the product and get to know if it suits their business. Apptivo also provides a 1 to 1 demo session to explain how you can use Apptivo for your business.