Cases
was last modified:
December 1st, 2022
by
Apptivo Cases App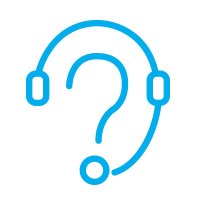 Cases
Apptivo furnishes you with Cases App where you can manage all your problems or issues that your customer incurs. It is integrated with various other apps including CRM, Project Management, Invoice and more to make your tickets move faster and clear out the problems.
Application Features
Apptivo can auto-create or convert your emails into cases. Auto responses can be setup to notify customers of their new pending case.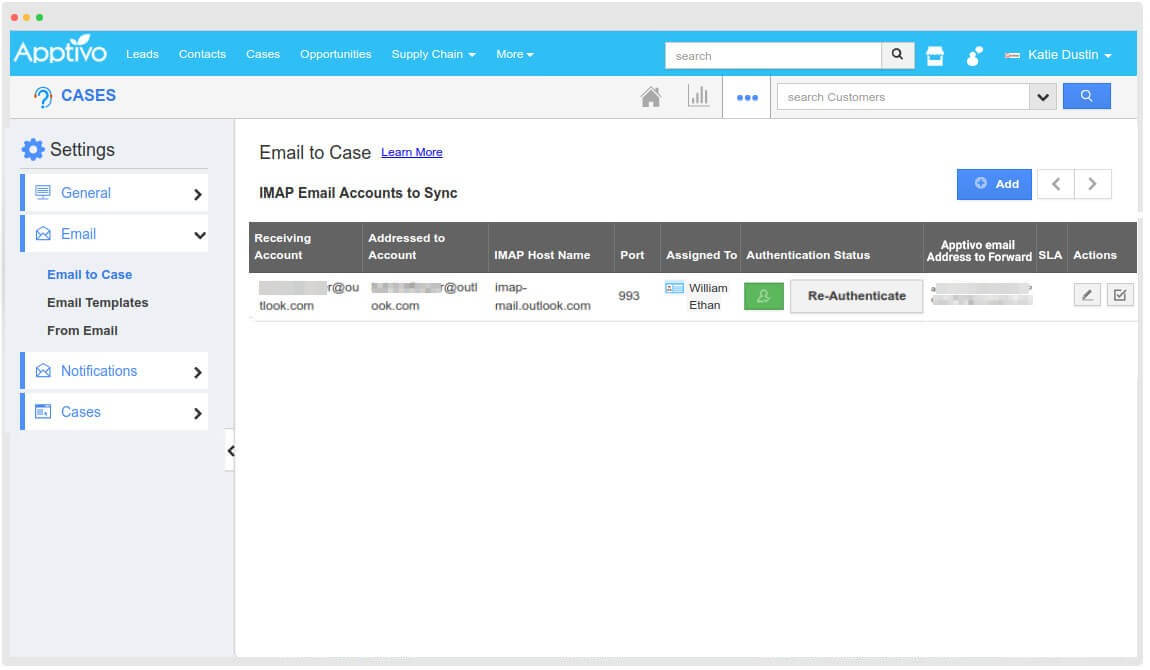 Be sure to turn out responses before it's too late. Follow up with customers by keeping them engaged.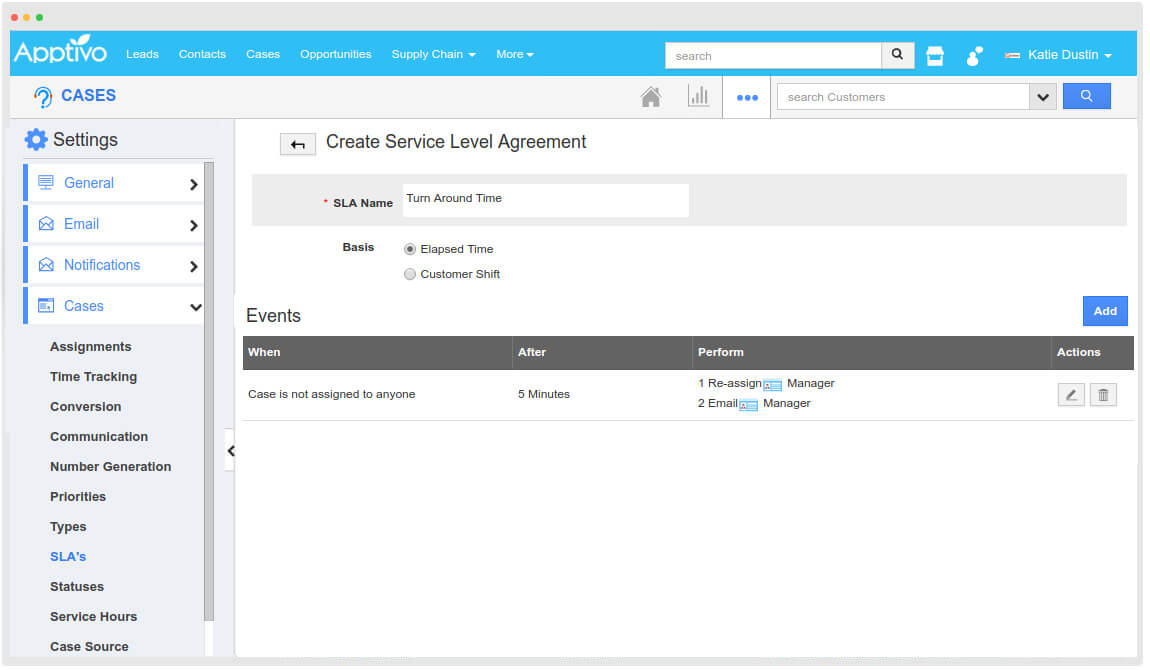 Cater to your customers by giving them the best customer service possible. Keep track of all open and closed tickets for customers.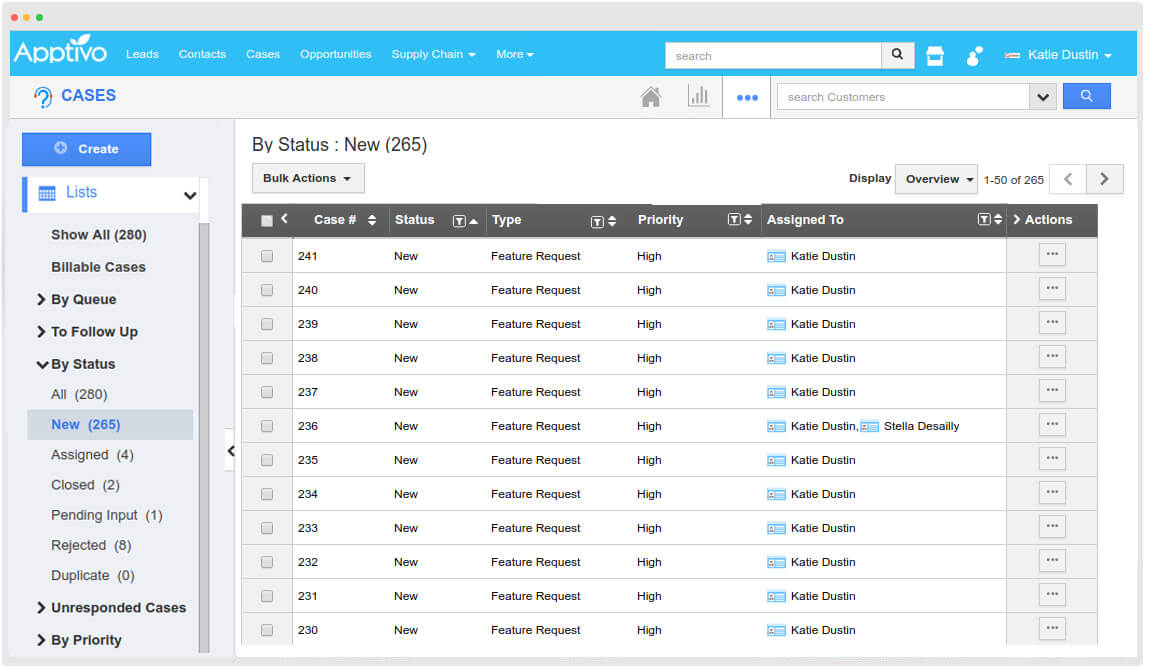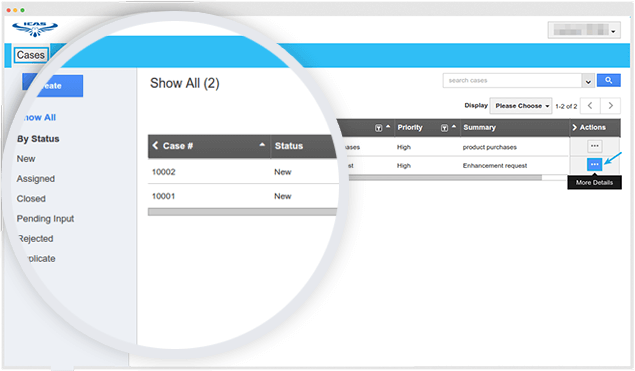 Customer Portal
Apptivo provides the ability to add third-party customers to specific cases, so they can login and view the progress of the case details using their own account.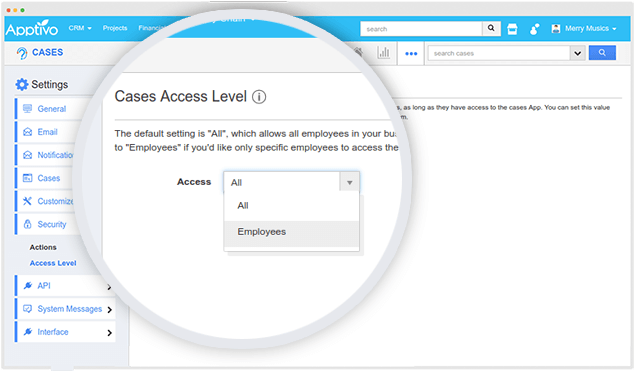 Secured Access
Empowers you to provide security access either to the particular employee or to all the employees in business to access the case.
Integrated Applications
Cases App integrates seamlessly with the following applications
Cases     Projects
If your business is dealing with a number of projects, then all your customer issues and enhancements can be logged as cases in the Apptivo Cases App and easily associate with that project. Similarly, if you are going to work on a case created, you can instantly convert the case into a project. Case conversion allows you to convert all the case information into a project, and you can also add your team to follow up on that case. Learn More about Projects App
This Application is available in
Start a Trial / Book Demo
Apptivo provides a FREE 30 Day trial to all its customer to play around with the product and get to know if it suits their business. Apptivo also provides a 1 to 1 demo session to explain how you can use Apptivo for your business.