Hi Everyone! Welcome back to the next set of updates in Apptivo as of August 17, 2019.
Implementations and Enhancements
Auto-capture ISD code
Scheduling Recurring Invoice
Custom Table Section Export
Gantt Chart Dashboard
Multi-currency support while import in Items app
Disable Customer Portal Login
CRM
Auto-capture ISD code
You can automatically get the ISD code populated in the phone number field based on the country in the default address type. This can be configured for the standard phone number fields in all CRM apps.
Financials and Project Management
Scheduling Recurring Invoice
The "Recurring Time" option of the recurring invoice in the Invoices app allows you to generate invoices in a specific time(along with your time zone). Based on the recurring time, a recurring invoice will be generated to the customer every day, week, month or year.
Custom Table Section Export
The Export feature in the Apptivo Financials App allows you to export the records and take a backup of all data into a spreadsheet (in CSV and XLS format), in just a few simple steps. The Apptivo Financials apps that allow custom table export are Invoices, Orders, and Estimates.
Gantt Chart Dashboard
Gantt Chart dashboard allows you to view the entire project and their milestone and task on a single page. You can now view the Project Gantt charts listed in the dashboard. You can customize the visibility of this dashboard in the Project settings.
Supply Chain
Multi-currency support while import in Items app
When we import the items, you will be allowed to import the item's price and the currency code. Import can be done only when the Allow override toggle is enabled in the master layout of the Items app.
Collaboration
Disable Customer Portal Login
You can disable the Customer Portal Login through the Xinnect App. Disabling the customer portal login can be made just by a push of the "Disable Login" button.
Stay tuned for the updates in Apptivo from blogs and answers.
Cheers,
Grace.
Apptivo Product Updates As Of August 17, 2019 – CRM, Financials, Project Management, Supply Chain, and Collaboration
was last modified:
November 1st, 2019
by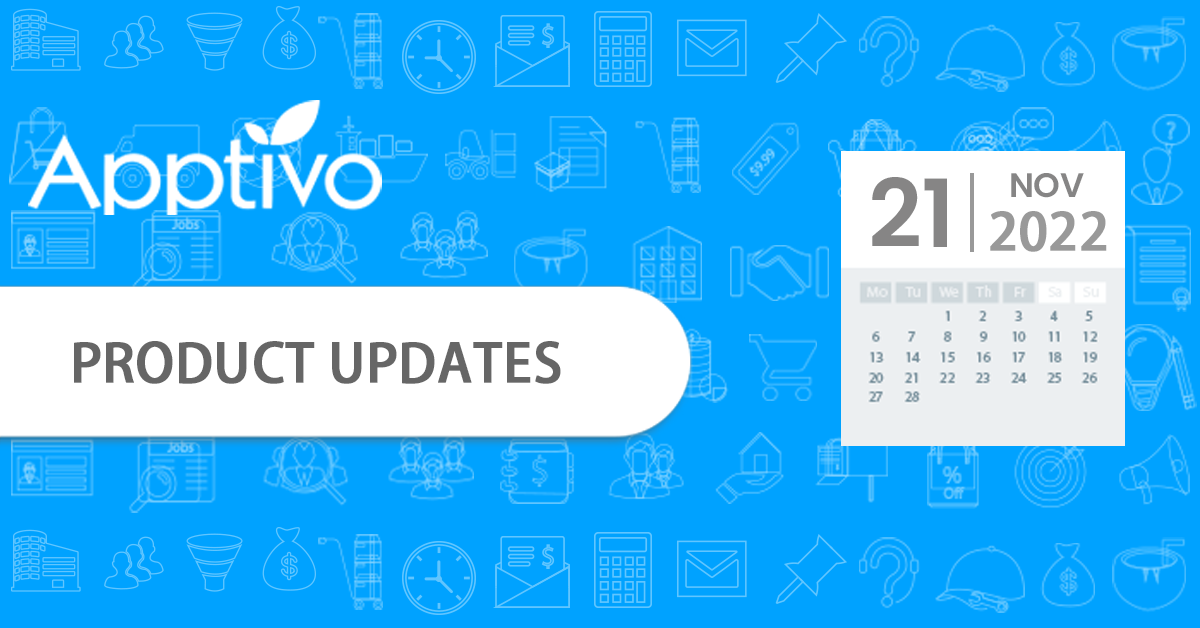 Apptivo Product Updates as of November 21, 2022
Any CRM should aim to advance your business and make work easier. That is why Apptivo develops innovative approaches to make your life easier by introducing fantastic features twice a month
Read more

→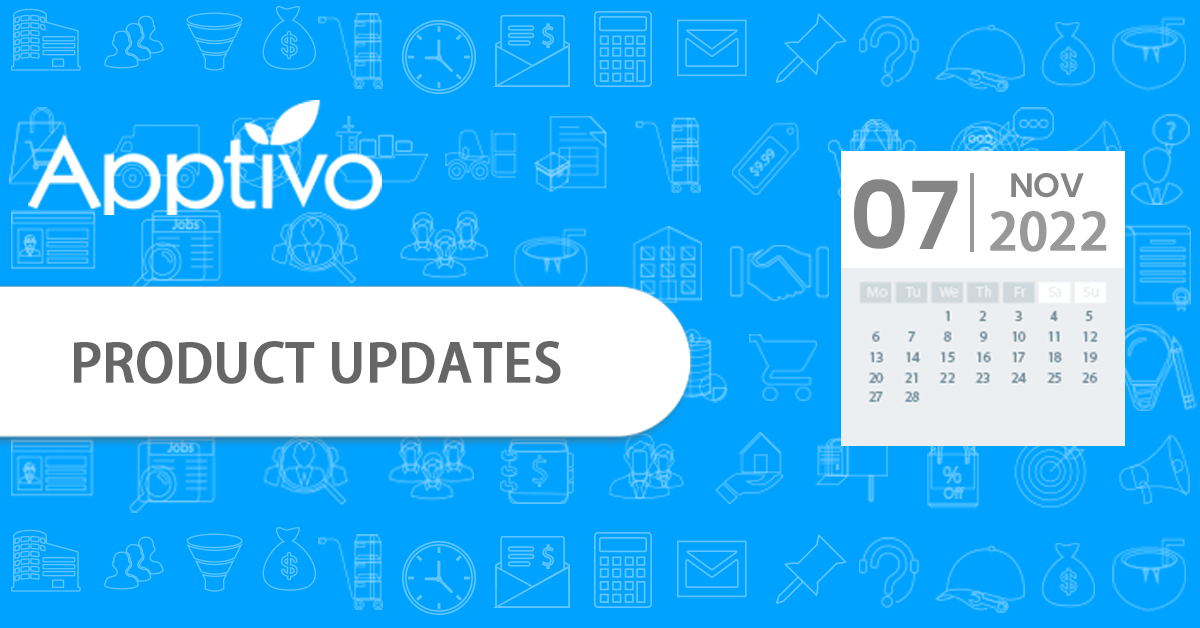 Apptivo Product Updates as of November 07, 2022
Early startups were raised on technology, and to stay up with the rapidly expanding business landscape, they must convert their workforce into digital technology while managing expenses. By providing a wide range of integrations and first-rate customer service, Apptivo is here to take care of businesses of all sizes
Read more

→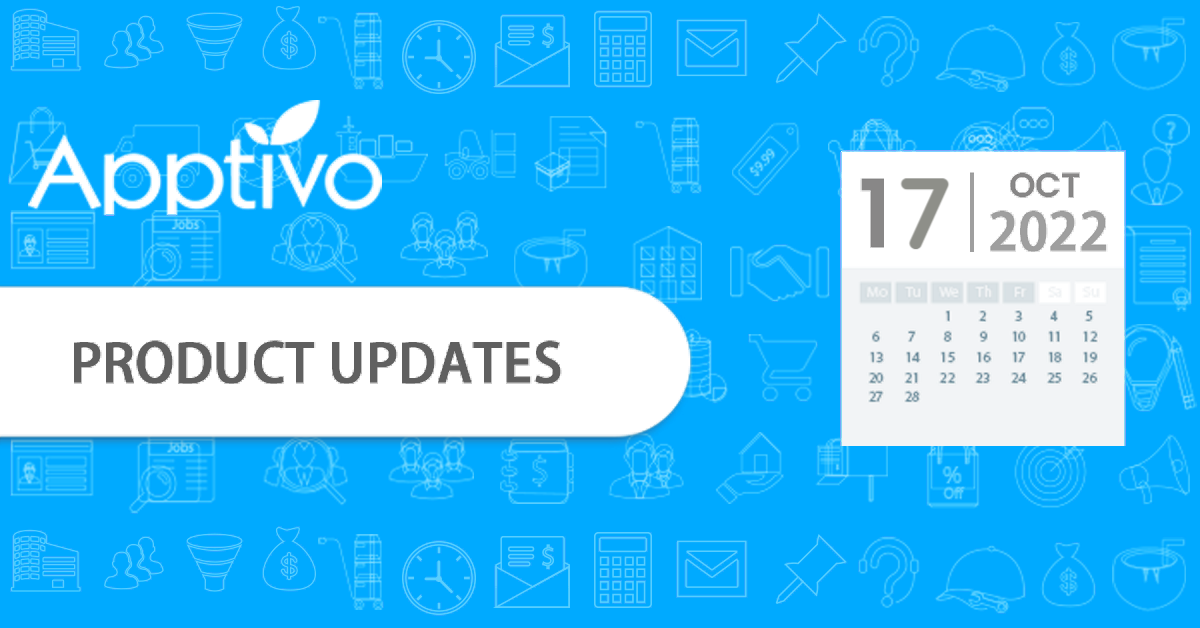 Apptivo Product Updates as of October 17, 2022
We're beyond thrilled to announce our new features this week! This further validates Apptivo as the go-to solution for your booming business. We're always enthusiastic when it comes to providing our customers with the finest features and boundless services
Read more

→