Hi Everyone! Welcome to the next list of features updated in Apptivo as of July 06, 2019.
Enhancements and Implementations:
Disabling Support Plan
Re-association in associated cases table
Enhanced function attribute
System generated information in Suppliers app
Custom views in Work Orders app
In-person Sign in Work Orders App
Archive Email
CRM
Disabling Support Plan
The Support Plan section can be disabled and enabled as per the requirement of the customer in the Customers app.
Re-association in associated cases table
Cases app now allows you to re-associate the associated cases of the case to another case in cases app or cases extended app. Doing this will change the parent of the associated cases. A hyperlink is provided for the associated cases. Clicking this will open the associated cases in the side panel view.
Financials
Enhanced function attribute
One of the remarkable enhancement to the function attributes in the Financial apps. The feature is that the standard behavior of the attribute can be customized if it has to include the visible fields or include all the fields available in the layout.
Supply Chain
System generated information in Suppliers app
You can get the system generated information like the "created by" name, "modified by" name, "created on" date, and "modified on" date in the Suppliers app. This is an enhancement added to the Suppliers app.
Custom views in Work Orders app
A custom view is a feature that lets you search & filter the list of Work Orders, and then select the columns you want and save a shortcut as a view. Besides default views in the Work Order app, you can also create your own custom views according to your business requirements.
In-person Sign in Work Orders App
The in-person signing feature enables you to sign documents and collect signatures directly from the device in face-to-face situations. Apptivo is now integrated with Sign.co for in-person sign in the Work Orders, Estimates, and Contracts App.
Once you click on the "In-person Sign" button, the work order can be signed as shown below:
Collaboration
Archive Email
If you want to clean up your inbox without deleting your emails, you can archive them. The Archive feature in Apptivo homepage Email helps you to retain the emails without deleting the inside app association. When you Archive an email, the email will be moved to a label called "Archived."
Catch you shortly with the next set of our updates in Apptivo!
Till then, stay tuned for updates in our blogs and posts!
Cheers,
Jeyapriya
Apptivo Product Updates As Of July 06, 2019 – CRM, Financials, Supply Chain, and Collaboration
was last modified:
July 19th, 2019
by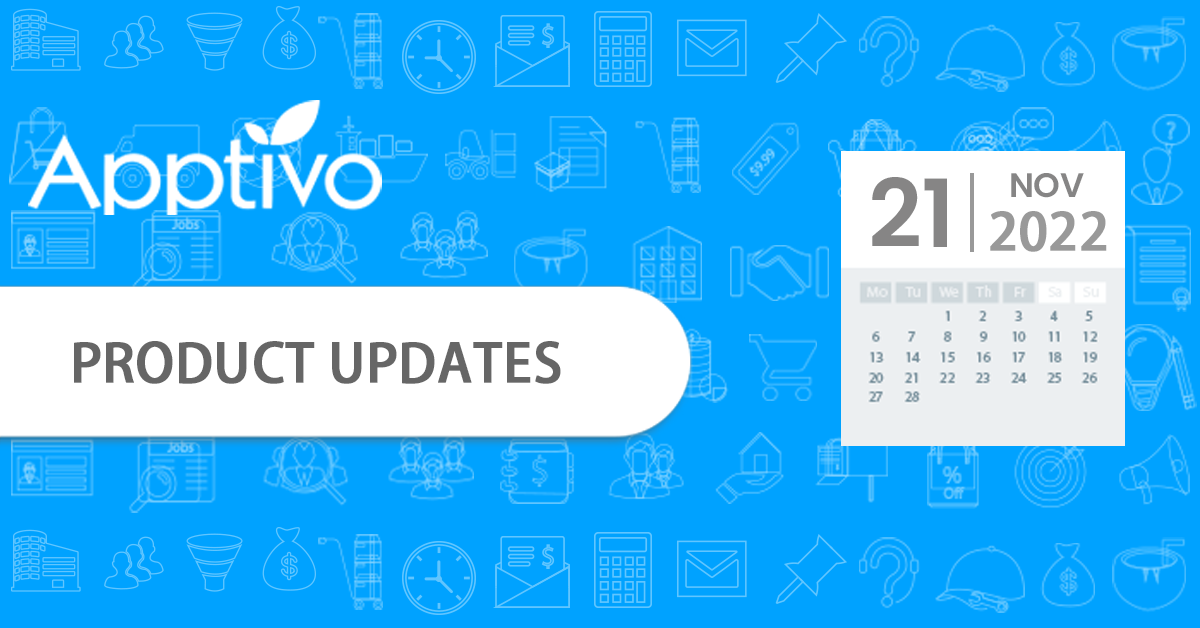 Apptivo Product Updates as of November 21, 2022
Any CRM should aim to advance your business and make work easier. That is why Apptivo develops innovative approaches to make your life easier by introducing fantastic features twice a month
Read more

→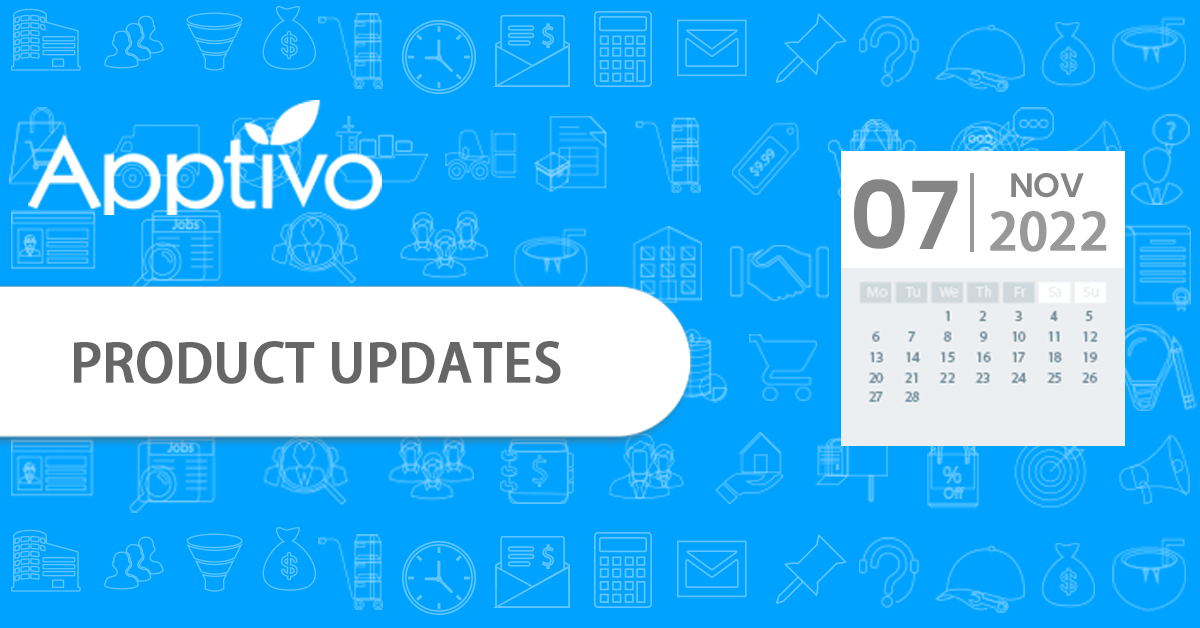 Apptivo Product Updates as of November 07, 2022
Early startups were raised on technology, and to stay up with the rapidly expanding business landscape, they must convert their workforce into digital technology while managing expenses. By providing a wide range of integrations and first-rate customer service, Apptivo is here to take care of businesses of all sizes
Read more

→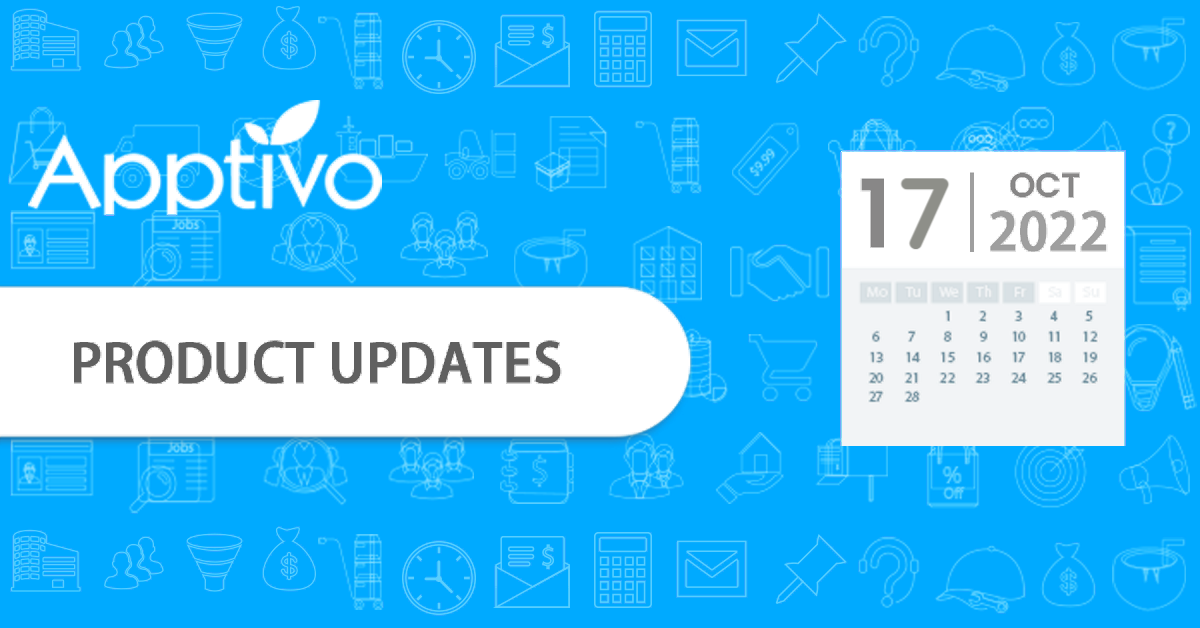 Apptivo Product Updates as of October 17, 2022
We're beyond thrilled to announce our new features this week! This further validates Apptivo as the go-to solution for your booming business. We're always enthusiastic when it comes to providing our customers with the finest features and boundless services
Read more

→