Coming up with a domain name for your startup is more exhausting than you think. It puts a lot of pressure. The success of your startup hinges on your choice of a domain name to a big extent. It is closely related to how your customers remember your business.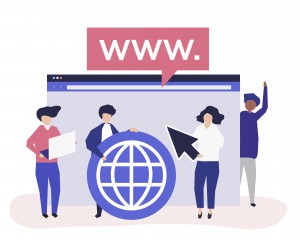 Choosing a good domain name may seem like an easy job, but if you take everything into account, you will understand how important it's going to be for your website. So that you don't regret later, I've put together a few of the best practices for choosing the best domain name. So, let's get right into these practices.
Keep your target audience in mind
A domain name is part of your business advertising. It helps you reach out to your target audience easily. So, when thinking for a name, keep this question in your mind "who is my target audience."
Keep it simple
It is vital to keep the domain name as simple as possible. It will help your target audience to remember it. It is recommended that the domain name should be easily understood even heard over the phone. The words should be within the common knowledge of your audience.
Avoid using text-speak within your domain name. For instance, instead of "U" spell out the word "You". Also, avoid numerals like "4" for the word "four."
Professional and relevant to the business
When you look at some of the successful websites and their domain names, you will find that their domain names are relevant to the business and industry type. It is always a good practice to add what your business is about in the domain name if possible without confusing the readers.
Use relevant domain extension
You have plenty of options when it comes to domain name extensions. But it is crucial that you pick the one that best represents your business. Usually, the .com extension is used by a commercial company while the .org by a non-profit organization. The .net domain is used for a network.
These are the essential domain extensions. There are many other extensions as well that you can choose such as .ca, .dance, .info, etc. These domain extensions represent a specific area of expertise.
Note – A top level domain extension is not more powerful than a specific extension. Your choice for a particular domain name depends on your target audience, business plan, and branding.
Purchase your domain name for more years
Some major search engines analyze the length of the domain expiration. Registering a domain name for a more extended period establishes trust in Google's eye.