The Question:
I originally registered for Apptivo using my personal email address, but would like to change this so I can log in using my business email. I have already done all of my setup & configuration, so I don't want to lose my information. Is there a way to change my email address, or add a second email address to my account?
The Answer:
In short, yes, you are able to change your email address!To do this, first log in, and go to the employees app.  In the employees app, search for yourself, and click to view the details of your account.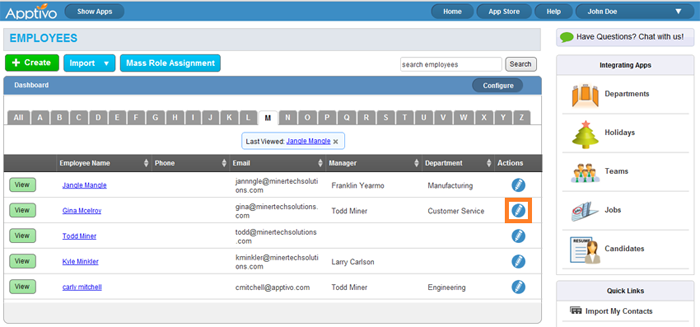 Now simply click the "Edit" link, and change your email address to the new address desired.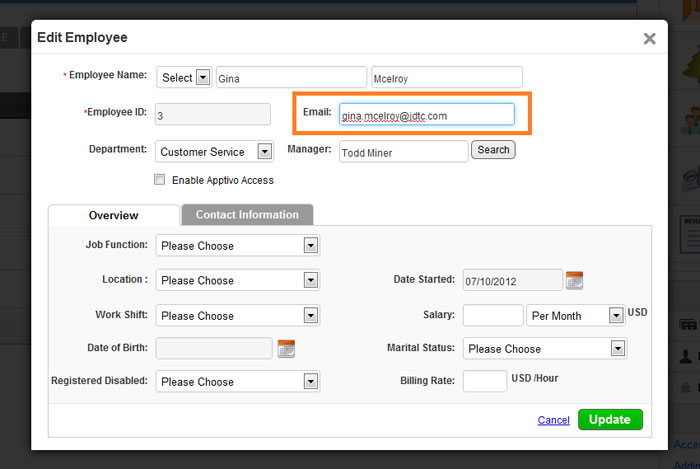 Be careful not to perform this step until you are sure you can receive email to the new address you provided.  After changing the email, click on the "Save" button to update the employee.
Upon saving, your new email address will receive an email from Apptivo with your login details.  This process will reset your password to one automatically generated by Apptivo, but all of your personal settings and applications will remain the same.  You can now log off, and log in using your new email address and password.

Back to Getting Started page