The sales pipeline is the Google Maps for salespeople. It gives them exactly where they are, how are they are from landing the deal, and other opportunities. It is unequivocally a critical part of the sales process.
A well-structured and effective pipeline allows salespeople to keep tabs on opportunities by tracking exactly which stage the deal is in and whether there are enough opportunities on the funnel to hit goals.
So, if you're one of the people who think you don't need a sales pipeline, think again. To help you out, we have stated a few reasons why your business, even if it is garage run, needs a sales pipeline for closing more deals in less time.
Eyes On The Prize
With pipeline in place, you can eliminate all the distractions and filter leads based on their expected conversion date, value, etc. This helps you to steer your sales team in the right direction.
Not just the managers, once the sales pipeline is put in place, it makes salespeople think about their own sales activity and the overall impact they make. It helps them to reevaluate and focus on things like how they prepare for meetings, whether they are properly qualifying leads, etc.
Fact vs.Hunch
Spreadsheets are an "OK" sales funnel when you're starting out. But in the long run, it can do more harm than good. A good sales funnels flowchart instantly clarifies and tells the sales performance that a chunk of numbers in a spreadsheet just can't. This helps you to work and make business decisions based on facts thereby eliminating hunches and guesswork.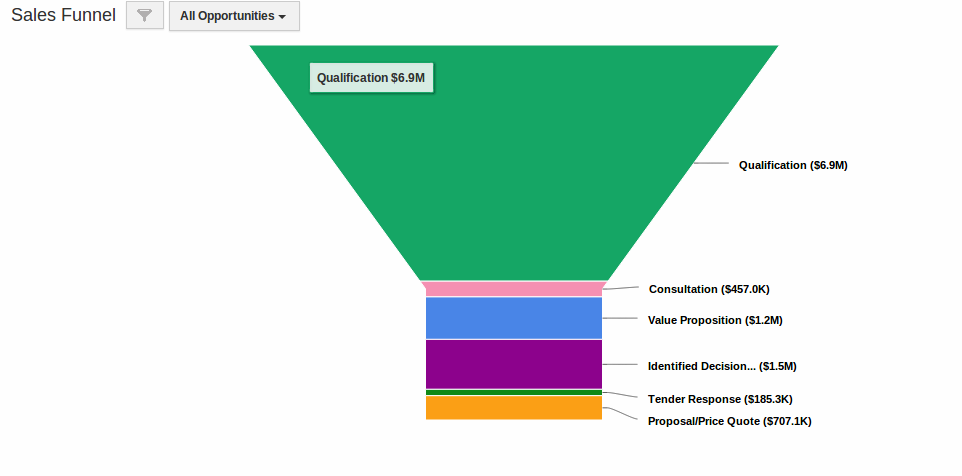 Better Business Management
The ultimate goal of sales pipeline is to efficiently manage prospects and remove any bottlenecks that may come. Sales pipeline not just helps you to close more deals it's also about reinventing oursleves as a team. You can monitor lost deals, identify the reason and act upon them.
Also Read: Managing Multiple Sales Pipeline In One CRM
Cheers,
Prithvi