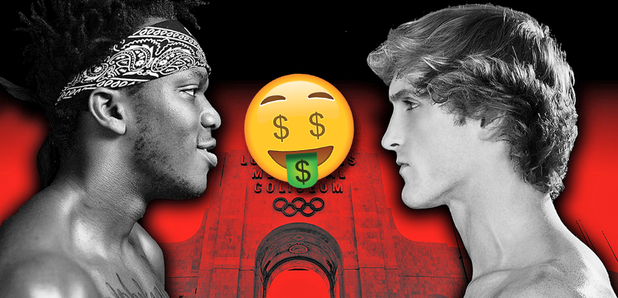 We all have heard about the KSI vs. Logan boxing match one way or the other. You might have seen the hashtags floating around on Twitter, YouTubers videos, news articles on your favorite site, even from your colleagues or friends. The point is that it was marketed so well, it was a huge success even before the actual match and earned them in millions regardless of who won. It is even dubbed as "the biggest event in internet history" by The Verge.
So, this goes to show the importance of marketing strategies, and if planned and executed right, you can manage to pull off some profits no matter how small, or big your next business event is! This leaves us with one question,
"What are the best ways to promote your next business event?"
Social Media Marketing
Marketing events on social media can result in significant benefits if done right. Facebook, Twitter, and LinkedIn are the most commonly used social platforms to promote any events.
Social media is a great way to advertise the event to your established audience for free. Once you've officially laid out the news, you can let nature take its course. Wall-to-wall, sharing, commenting, retweeting, and hopefully trending. The good thing about social media is that it an option to expand your market using paid advertisements.
Facebook, Twitter, and LinkedIn are great channels to contact individuals and businesses who may be interested in your event. These platforms have powerful tools that allow you to target your campaign to the audience based on location, demographics, industry, and interests. For instance, if you are hosting an event to target SMB owners, you can run ads in that particular city only to people between ages 25 and 45.
Paid ads give you the ability to reach thousands of targeted people. However, with high power, comes great responsibility as well. So, set spending limits, so your expenses don't overdo your event budget. The best way to go track your expenses is to use any software that can be used remotely over cloud so that you can add expenses on the go.
Email Blast
Email blast doesn't necessarily have to be sent to the entire customer database. However, if you can filter out the customers in nearby cities to the event venue, you can target them and send out email invitations.
It might seem illogical to send out invitations to people who are already your customers. However, this helps in growing the customer relationship and possibly they would talk about the event to their friends, colleagues, and relatives. Word-of-mouth. Sending out email blasts is fairly an easy process if you're using the right tools. You cannot send an email blast from your personal account to all your contacts one-by-one. It isn't practical or effective. This is where apps like Apptivo Campaigns can help you out and send hundreds of invitations in a click.
Website Banner
Simple yet effective. Put up a banner image on your website homepage or events page. This way you can attract more participants to your event from your website traffic.
Customer Service
Customer service is one of the best ways to promote your event. However, at the same time, it's a little tricky. You cannot just promote your event to every possible customer that gets in touch with your support team. They are here because they have a problem with your service/product. So your top priority, as usual, should be to solve the issue and make them cool enough that your customer representatives mention about the event so slick and smooth.
Since customer representatives might already have some basic info on their locality, they could always make targeted attempts.
Finally, feature your event, even after it has ended.
Promote pictures taken at your event with promotional photos and posts from attendees to create a second rush of interest for your brand. Tracking post-event engagement can help you analyze the effectiveness of your budget, the ROI and many more. Always, consider mentioning your event partners by displaying gratitude.
Also Read: 3 Practical Ways to Reduce Small Business Costs
Cheers,
Prithvi