Fine!! After so many requests from our clients and customers finally, our first version of windows CRM app is launched with the exciting features. Customers can directly download this app from the windows mobile. As like android and iphone CRM it has all the features to help the users, which is user friendly & close at hand.
Windows CRM – Close to hand:
CRM apps are most commonly used by all types of businesses whether it is small or high scale company the customers and their details are most important for their future growth. When all these comes close to hand then it will be a great feature for all the business people.
Hence we have developed our windows mobile app with all the special features and CRM apps like leads, contacts,customers & opportunities. All these apps are interrelated with one another, Here you can directly convert the leads to contacts, customers or opportunities and it reduces the manual interpretation.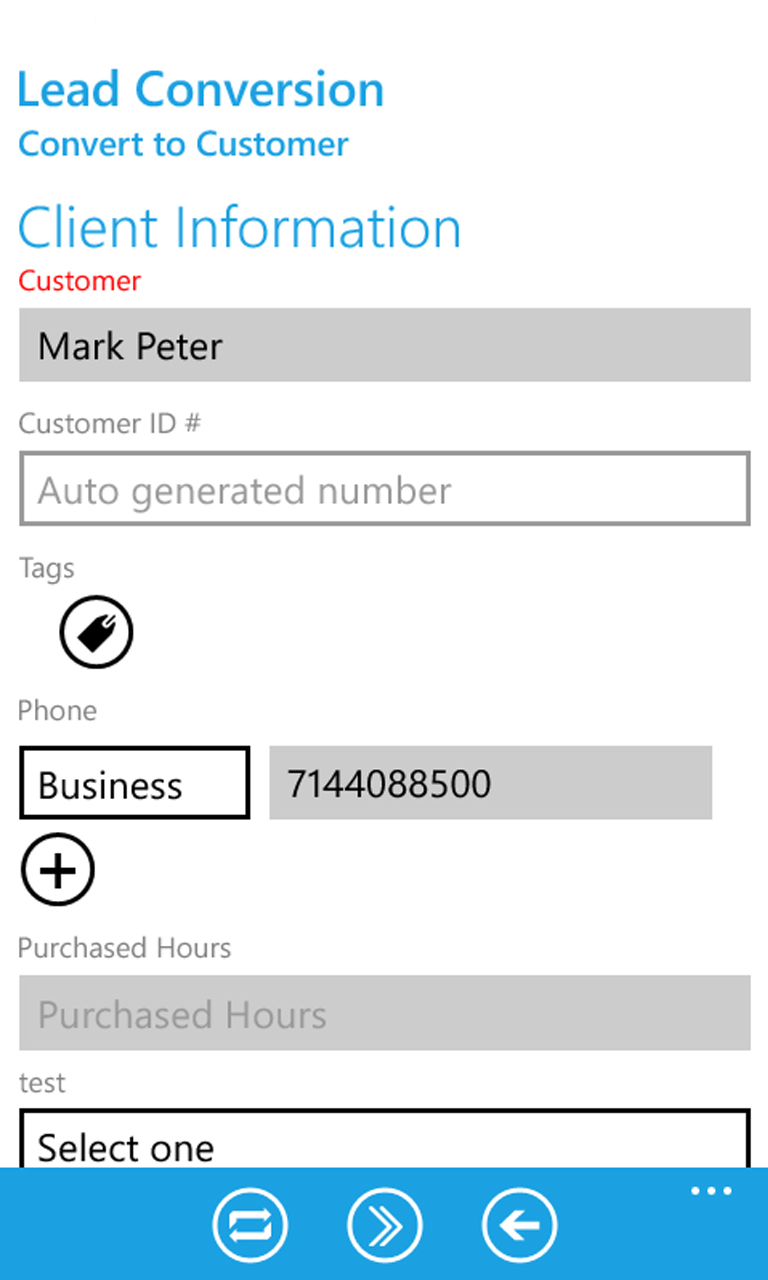 Features widely attract CRM users:
Even though the apps are created with all the requested attributes, some features are needs to be included to make it more attractive and feasible. We have some amazing mobile features which are attracted by all type of business people and they are
Can view & post on the company news feed and your employees can see the changes instantly.
Get logged on from google accounts and also attach documents from dropbox,google drive or the photos from your mobile.
Can create & view appointments in calendar, tasks, follow ups which can also be synced with desktop as well.
No limitations for sending and receiving emails.
You can Create, View & Edit contacts, customers, leads and opportunities.
Stores and records call logs and notes in mobile app.
Quick keyword search and advanced search are made easy.
Can upload documents to all CRM apps.
Data Transmission – Real time:
This mobile CRM is integrated with the desktop CRM, so whatever the change which you make either in the desktop or mobile will be changed instantly in both the devices. Hence the duplicates or the loss of data will be reduced.
Connecting Customers:
Communication is the most important aspect to develop the business. So if we have the app in our hand to save all the communication details which we had discussed with your customers would be really great. Our app will sync the customer's contact details in the phone and you can directly reach them with these details. Once after the call is done with the customer then the popup will appear to save the details like the total minutes, and the notes tab to make a note of that particular call and which can be used later for any business requirements.
Daily Activity Tracker:
As mentioned earlier in the blog you can create the activities by using this mobile app. With this you can easily access your notes,events or Emails at any point of time.
So!! What are you waiting for.Click on the below image to download this app from windows store to start your adventure. Hope you will have a delightful experience with our mobile apps. Stay tuned, for further updates!