2018 is almost over, and it is time for your new year resolution! Instead of the usual resolution that you make for yourself, why not dedicate this 2019's resolution for your business aiming to increase its productivity.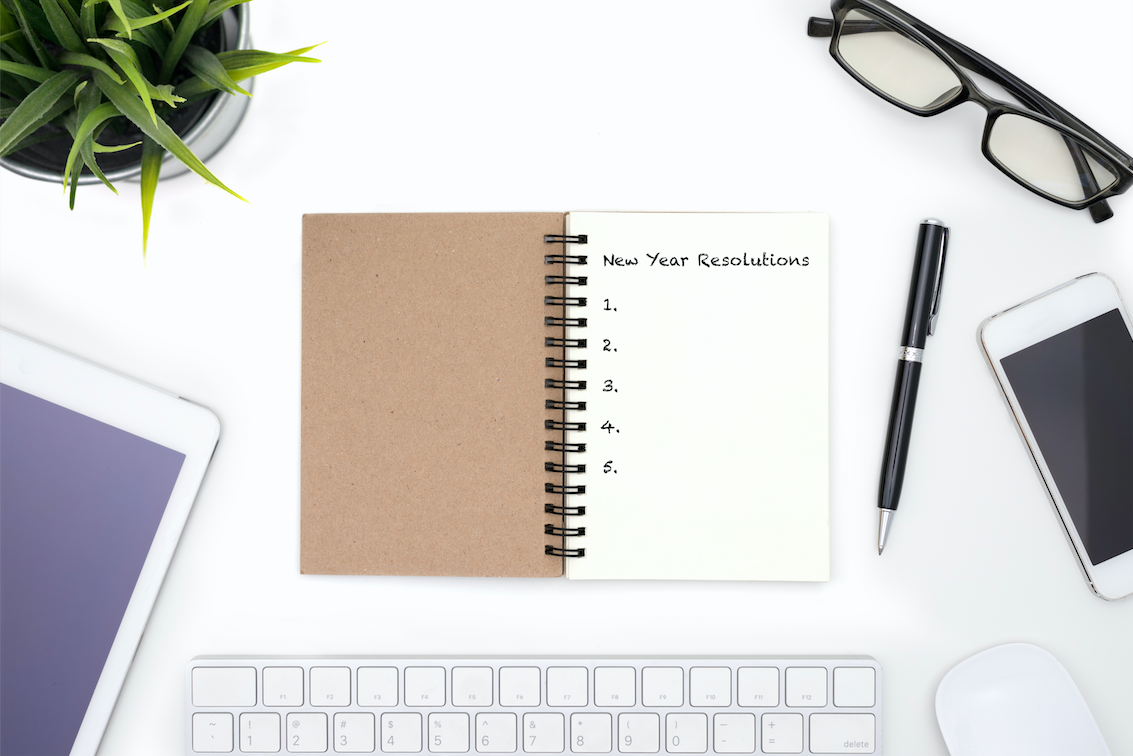 1) Set realistic goals
First, I would want you to relax. You don't have to get your stomach all riled up when I say "Goals." Forget everything you think you know about goals. Goals are anything that you wish to achieve or like to do. So, set some realistic and practical goals that you know you can achieve working hard.
Some of you might be saying "Everything is possible!". Certainly, yes! Everything is possible but not in one giant leap. You have to take one step at a time. Decide how many steps you can take in the next 365 days and work hard to achieve it.
2) Keep track of the progress
Perhaps the most important one in the list I guess. Setting your goals and steps is all right. But, if you don't keep track of the progress you're making towards the goal then you might as well not set any goals in the first place. One of the ways to track your progress is to have a checklist and try to strike them one by one within a specific period. I want to address these checklists as 'steps.'
Also, if you have employees, make sure you share your checklist with them as well. It's great if everyone has the same fire and idea in them! But, how are you going to keep them all on the same page? One solution would be to implement project management software and keep them focused on the goal. This way you can track their progress and performance yet move towards "the goal." Try software like Apptivo, it's free and has all the feature you'd need to manage your tasks and projects.
3) Build a better 'Employer-Employee' relationship
Strong employment relationship can increase productivity, employee loyalty, and motivation. If you cannot build a quality relationship with your employees when you're small, then the chances are that you'll never be able to when you're big. You expect them to share your 'fire and idea' if you do not care for them.
For instance, you can start by remembering your employees' name and wishing them personally or over a call on their birthdays. I'm sure that any small business employer can do this! If you forget, it's not a big deal; you can always wish them later. The important thing here is to show that you care for them.
4) Better customer service
No matter what technology we bring in to manage the customer service like automated email, voice calls, etc. Humans will always love Human touch. You and your team have to start caring about the customers' issue and be willing to walk that one extra mile. Don't just look at the customers' issue as a ticket or an email. Step into their shoes and take a moment to share their moment. It's always a wise call to retain your regular customer than to get a new one.
The best way to improve your customer service is to take a survey with your current customers. Make the survey less than 60 seconds and should contain 5 or less than five questions with many options to choose from. The objective of the survey should focus on learning where you need to improve your customer service. So frame your questions accordingly.
5) At last, take care of your health
This may sound off topic. But, this is as important as the ones that I've listed above. You cannot achieve any of your goals if you are lying on a hospital bed taking medicines. So, effective today. Yeah, right from now make yourself a promise to exercise at least 45 minutes a day, 3 days a week or run a couple of kilometers or join a sports club! Any physical activities sound good as long as you love doing it. You can mix these up as well so that you don't get bored. Try hitting the gym for a few months and then a sports club and then jogging!
From my personal experience, if you're thinking about joining a gym make sure to join a gym that doesn't need you to travel more than 20 minutes or through the busy city traffic. You will thank me later
So, I hope that some you were able to relate to the things I mentioned above. This year is all about increasing the productivity of your business who knows this could be the beginning of something great. Make 2019 your best year yet!
Cheers,
Prithvi
New Year Resolutions to Increase your Business Productivity
was last modified:
November 29th, 2018
by