Managing projects is a big deal for small businesses and startups. Let us assume that Glocial Tech would like to manage their projects in the company. The process will start from a lead and end up with getting paid by customer that is, start from a lead, go through the sales & estimate process, track the services in a project, and turn these services into an invoice.
Apptivo apps are the boon for small businesses and startups. The Projects bundle definitely helps to track from scratch. We will see, where to start and how to execute this process.
The below picture will give you a basic outline of the process.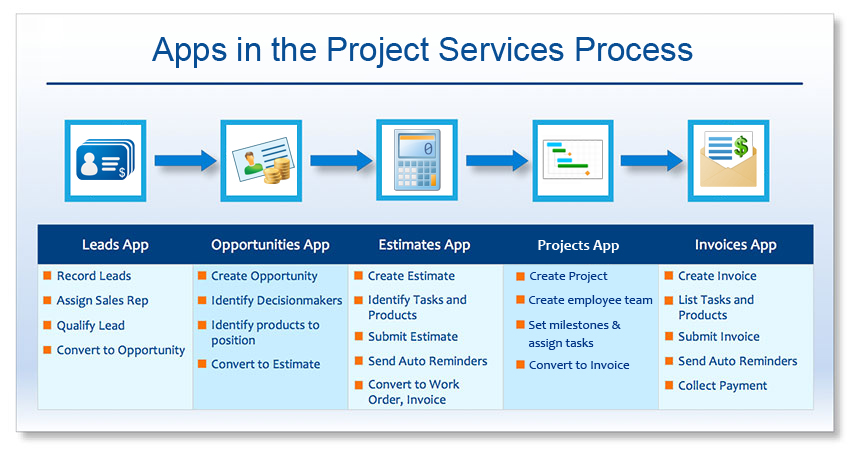 Example Flow
This is an integrated solution for contractors and service providers who need to organize projects, track time spent by employees, and invoice the customer for the hours spent. We will cover the setup of your Apptivo account, adding your employees, creating your first project, generating timesheets, and invoicing your customer.
"Mark Henry" has just closed a sale, and needs to initiate a project to manage the execution of all services.
He will select Sofia as project manager and add people into the project team.
He will create tasks for him and other peoples with start date and end date.
Everybody will work on the tasks, log their timesheets and submits for Sofia approval.
Sofia will look at the timesheet and either approves or rejects.
She creates invoice from timesheets and send to customer.
Sofia creates a customer in Apptivo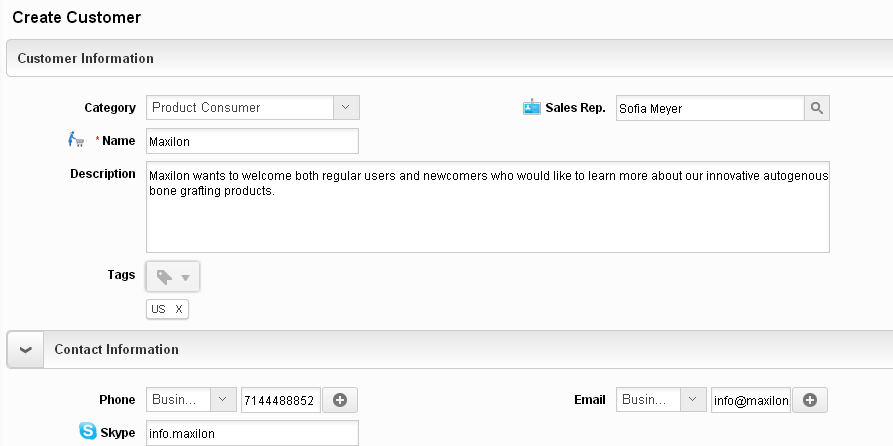 Mark Henry setup a project, creates milestones and assigns tasks.
Set up the Projects App, and create a project.
Identify who will approve timesheets for this project.

Select employees for your team & set their billing rates.
Create activities and assign to employees.
All employees submit their timesheets for tasks.
1. Open the Timesheets App.

2. Click "Create Timesheet From" and select Project.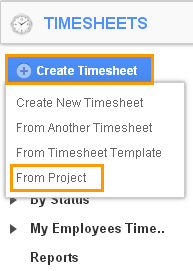 3. Search & select the project.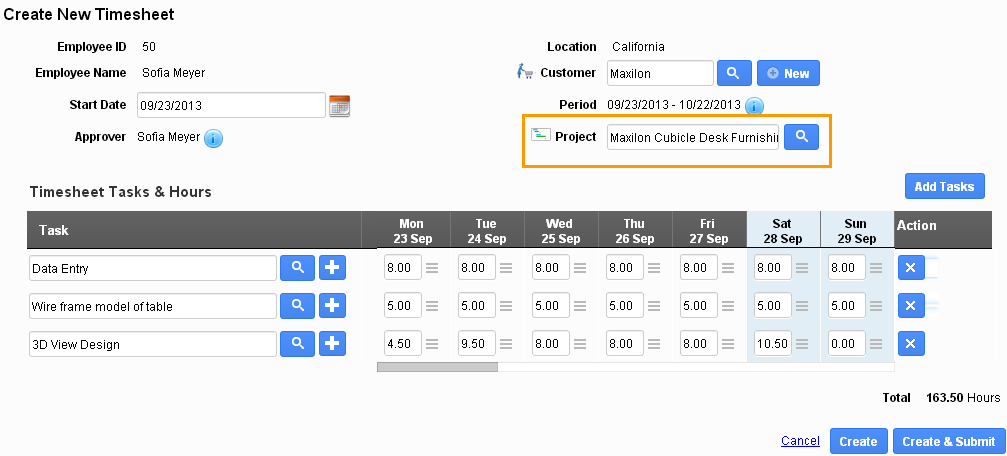 4. Tasks will be auto populated for this timesheet.
5. You can view the timesheet created for the project as shown in the image below: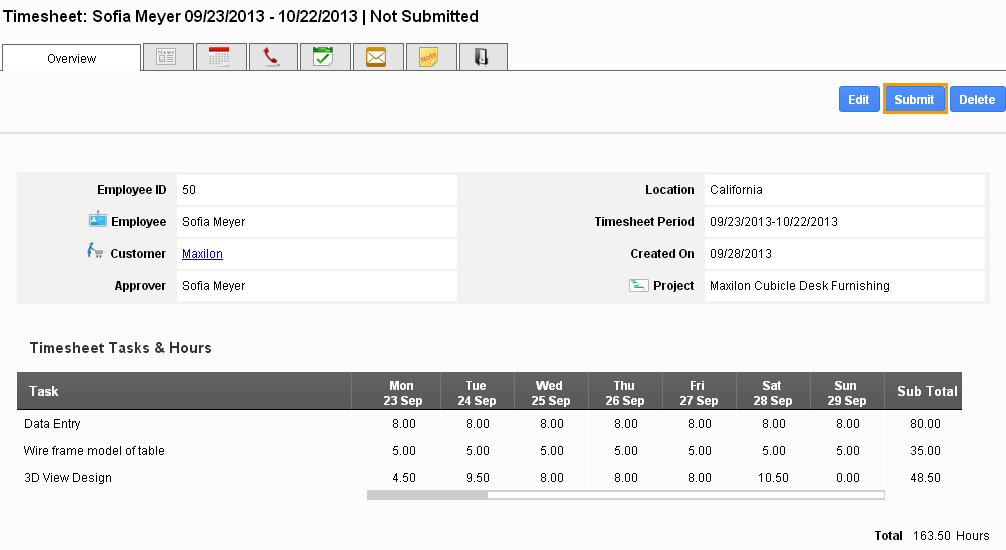 6. Submit the timesheet.

Sofia creates invoice from timesheet and send to customer
1. Receive email notification of timesheet submission.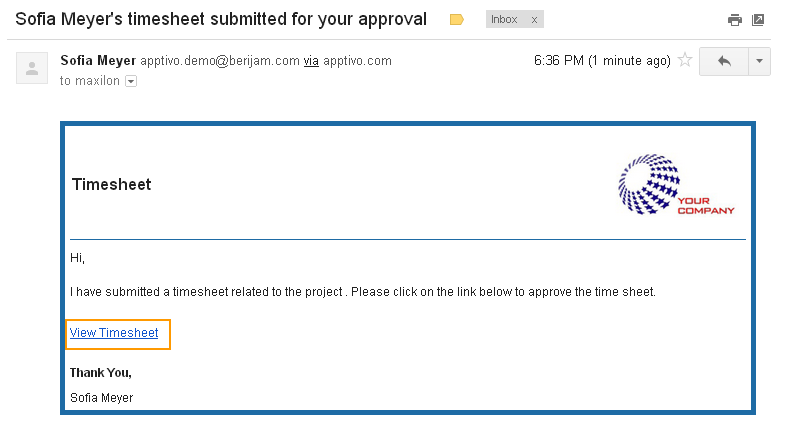 2. Approve or reject all employee timesheets.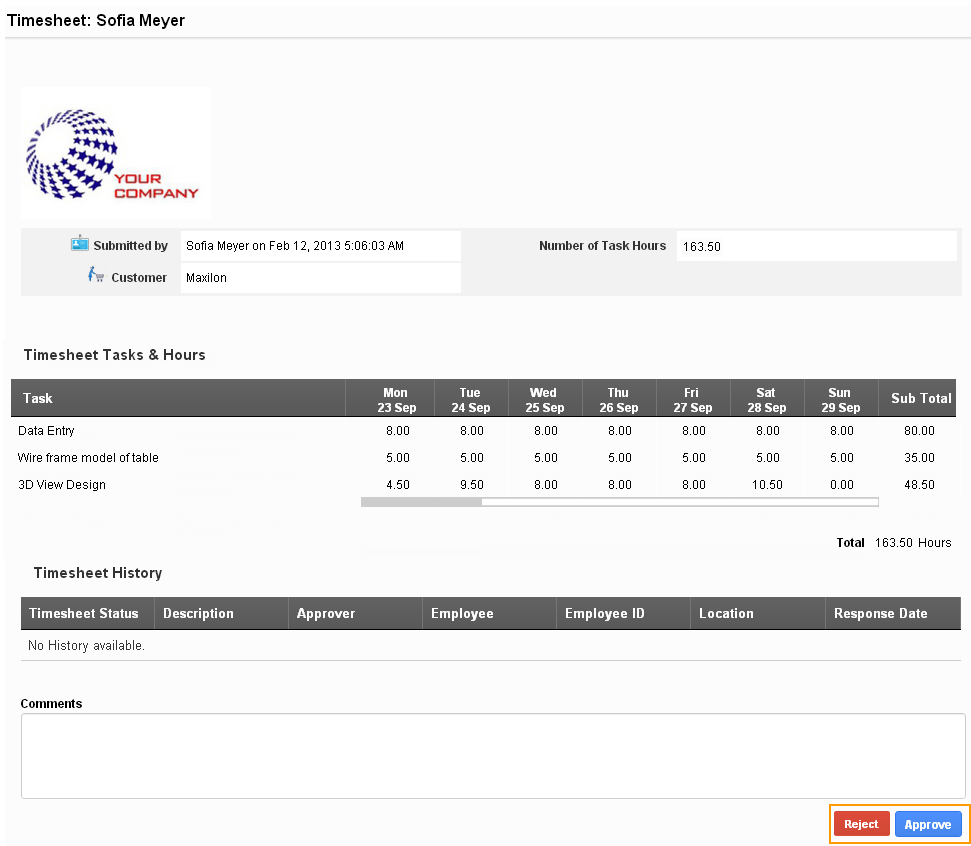 3. Set up the Invoices App.

4. Click "Create Invoice From" and select "Timesheet".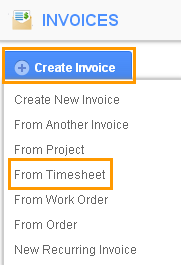 5. Type in the customer name, and select timesheets to be invoiced.

6. Finalize payment terms, discounts, and other invoice details. Then email the invoice to your customer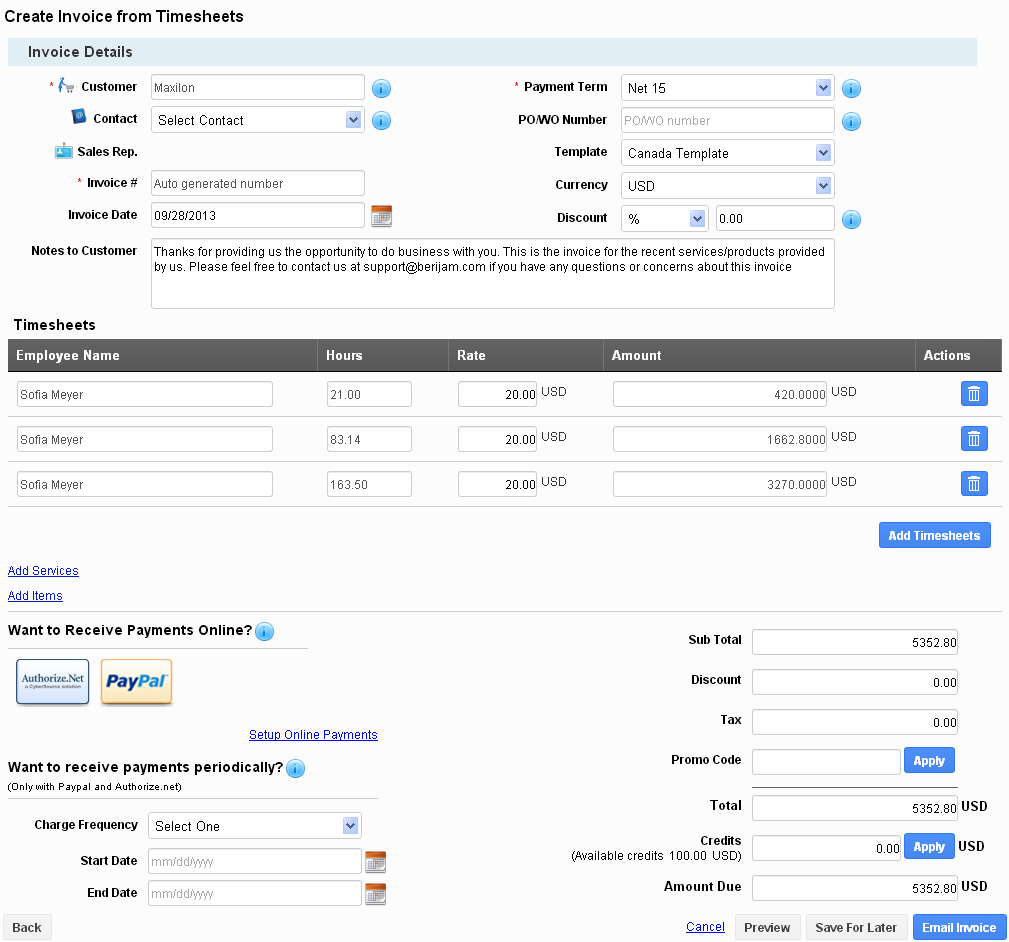 Next Steps
Back to Getting Started page to learn more
Project Time Tracking & Billing Bundle Quick Start Guide:
was last modified:
October 23rd, 2020
by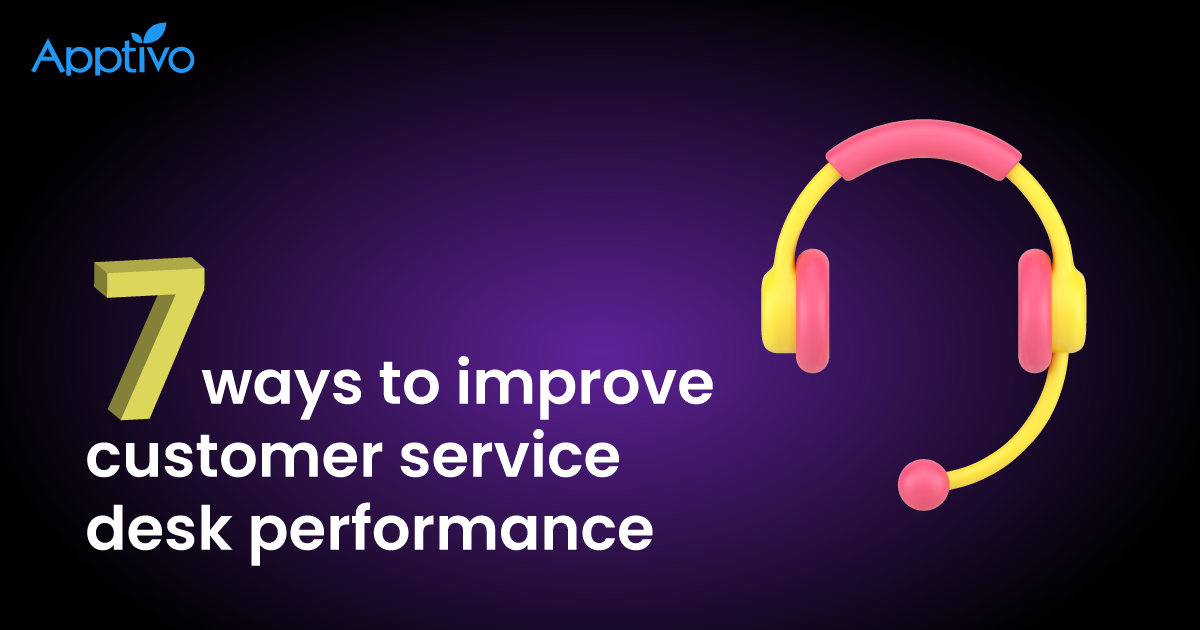 7 ways to improve customer service desk performance
1. From Good to Great! 2
Read more

→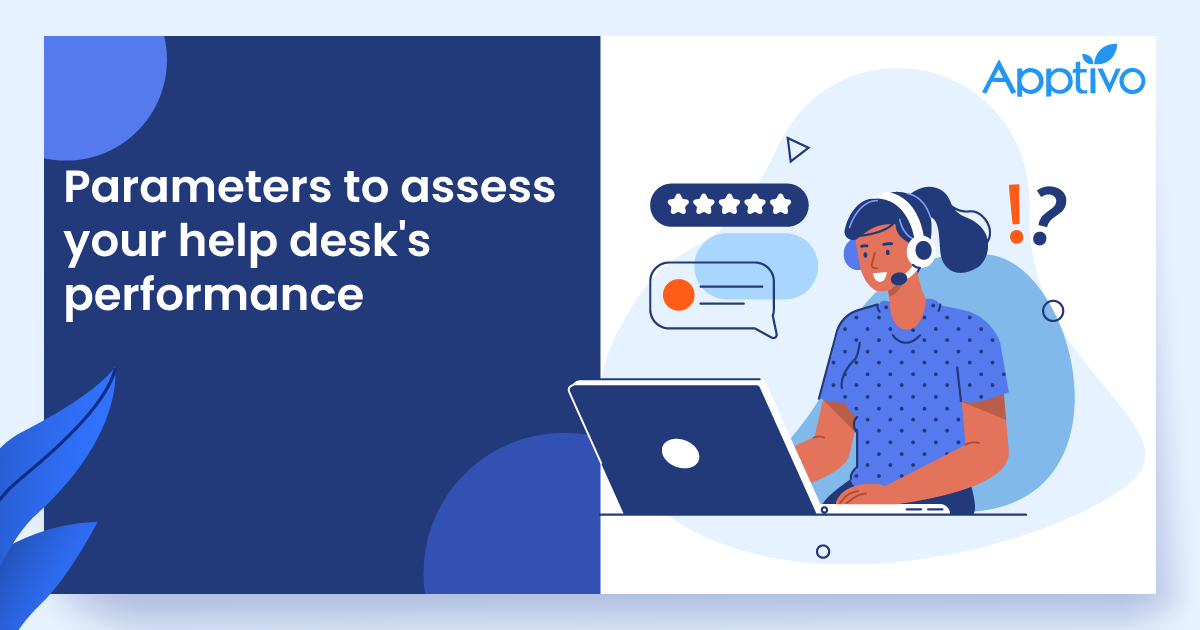 Help desk metrics: how it works in improving your customer support?
As a customer every one of us has probably experienced a frustrating technical problem and wished for expert assistance at some point in our lives. On the other side, businesses receive a huge number of enquiries about the product or service, and find it tough to ensure that every enquiry is answered to the fullest satisfaction of the customer
Read more

→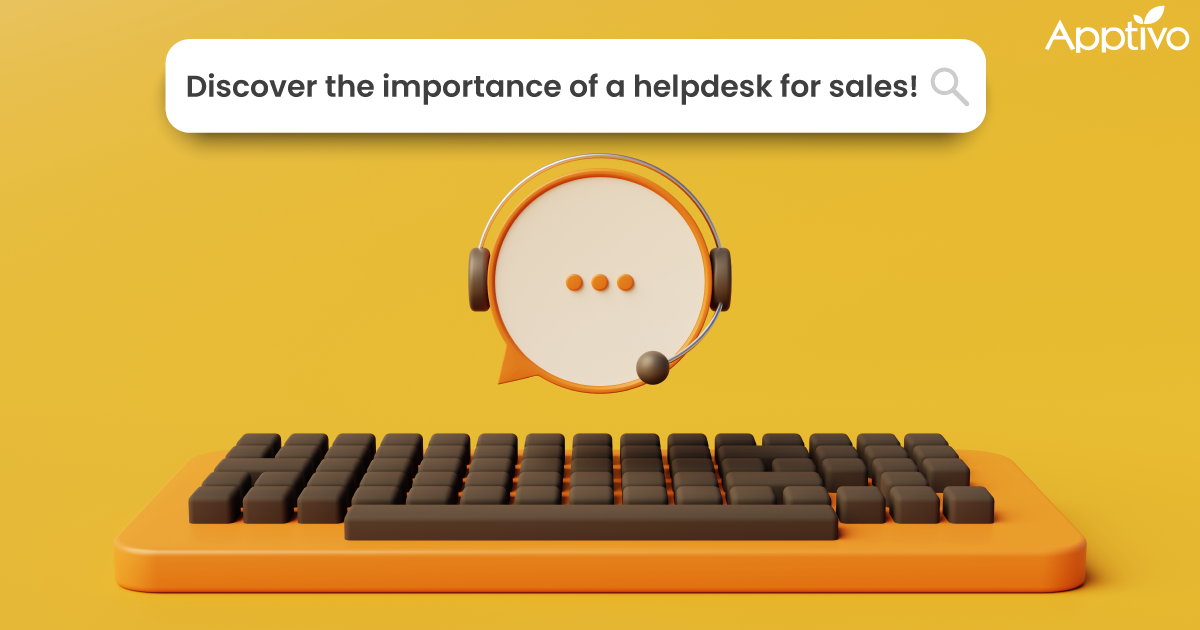 What is a help desk? How is it helpful for the sales field?
1. What is a help desk? 2
Read more

→