Mobile phone's impact is undeniable and email is one dimension of the marketing strategy that is affected by it. Almost every report on email open rates concludes that mobile is responsible for at least 50% of all opens. With less space than traditional PC monitors, more information needs to find its home in a smaller space. Here are the top five tips to keep in mind when designing your next of mobile email newsletter.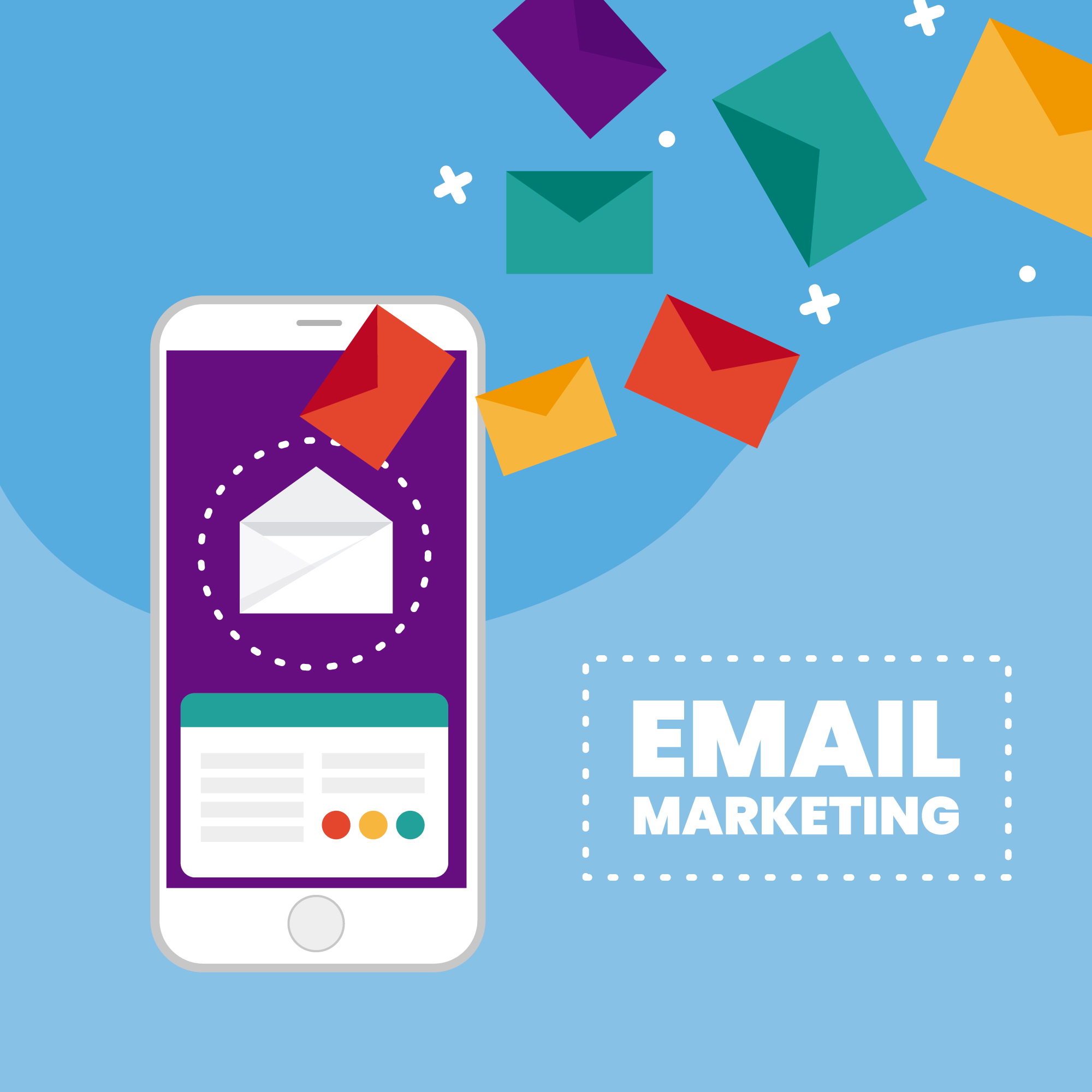 #1 Give Value First and Keep It Short
Short viewing boxes make communicating key ideas the first-line priority. The short-box format necessitates changing email copy to make sure attention-grabbing information is visible in the viewing box. Preview your mobile emails to ensure you're all set.
The primary call to action should be clear and easy to find. Whether you're looking for a subscribe, download, or a purchase, use action words in the button or link. This ties the action to the value that you're offering in the email.
The subject line and paragraphs are best made concise for easy F-shape scanning. Keep the subject line below 35 characters for optimum mobile viewing.
The "From" field is even more limited than the subject line, so aim for less than 25 characters.
#2 Use a Simple and Clean Layout
Try for a clean, clear layout with plenty of whitespace and links that attract fingers with enticing, actionable buttons.
Tip-of-finger link selections can be hard on mobile devices. To assist users, use large text, large call-to-action buttons, generous spacing and margins, and large form-fill fields.
Emails with a width below 500 pixels will be easily viewable on both mobile and desktop screens.
For quick loading on mobile, text emails should be under 25kb and emails with images should be under 60kb.
#3 Use Images with Eye for Impact
Clear graphics text is a great way to feature offers in a quick, appealing way. Graphic text can also help keep your email size down.
In case an image doesn't load due to limited bandwidth, it's recommended to include "alt text" for all images.
#4 Use Deep Linking
Including deep links in mobile emails encourages direct downloads of apps, increases engagement with your brand, and drives actions. Often, deep links connect users to your app or store directly.
To help users re-engage with your brand or app, help them navigate new features they may have missed.
#5 Personalize
79% of users prefer a personalized online experience, so use all available data to tailor your emails to their liking. Location information, name, buyer behaviors, preferences, payment histories, and more can be used to increase mobile email engagement.
It's best to be tactful and not creepy with messages. No one likes to feel like their data is being overused.