We are happy to inform you about this week's Apptivo release, which included an app upgraded to version 4.0, and also many new features, including updated interfaces in the Timesheets App. This release has also added a many new integration's between apps! Now, you can convert an estimate into a project, opportunity into project, case into project and contact into a customer. We have now introduced the "deleted and disabled" feature in the Items app. You no longer need to worry about accidentally deleting product data, and you can easily archive products which you no longer sell anymore.
Another notable feature was added into the Ledger App: bulk CSV import capabilities. This feature was requested by many different customers, so we've introduced our standard CSV upload mapping tool to process any file containing past accounting transactions.
Here is a quick look of our new requirements app's 4.0 interface: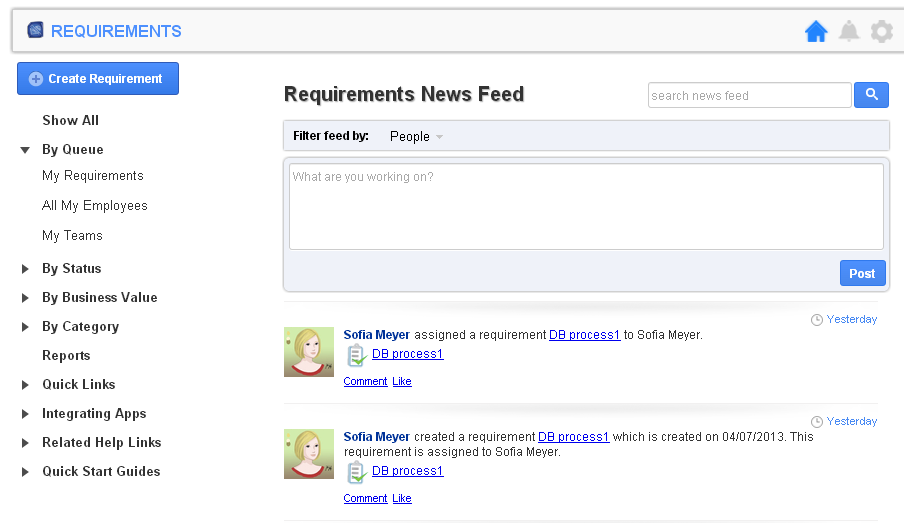 New Business App Features
Last Monday, we added the following new features to Apptivo:
Apps migrated to version 4.0 with a fresh look and feel
Updates in Timesheets app with many new features
New conversion flows added into Apptivo
Contact to customer
Opportunity to project
Case to Project
Estimate to the project
Deleted and Disabled option included in Items app
Import feature added into ledger app
Cross link provided for associated objects in Homepage
Job priority has been included in contacts import
Bug Fixes and UX Improvements
This Monday, we fixed the following issues in Apptivo:
Overall bug fixes and improvements to the following Apps and sections:
Invoices App
Estimates App
Partners section
Home page news feed
Tasks date selector
Upcoming Business Solutions
In the next release we will be making the following updates to Apptivo
Business Connections App
Timesheet app upgrades
Updates to Timesheets App & Requirements Upgraded to 4.0 – Apr 08, 2013
was last modified:
January 28th, 2019
by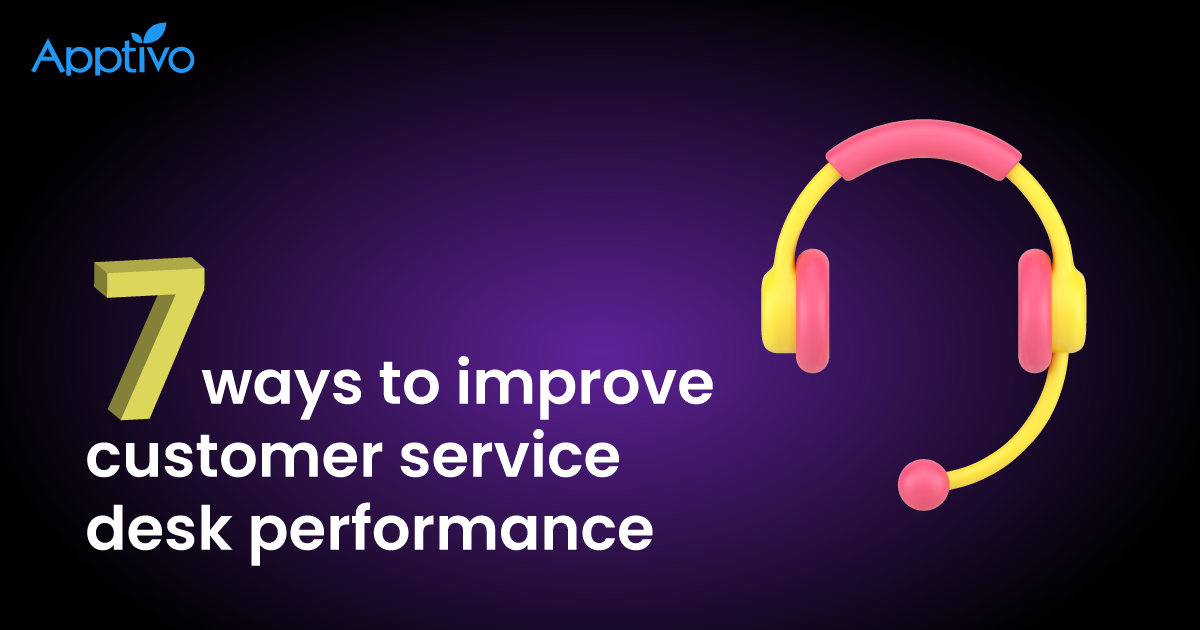 7 ways to improve customer service desk performance
1. From Good to Great! 2
Read more

→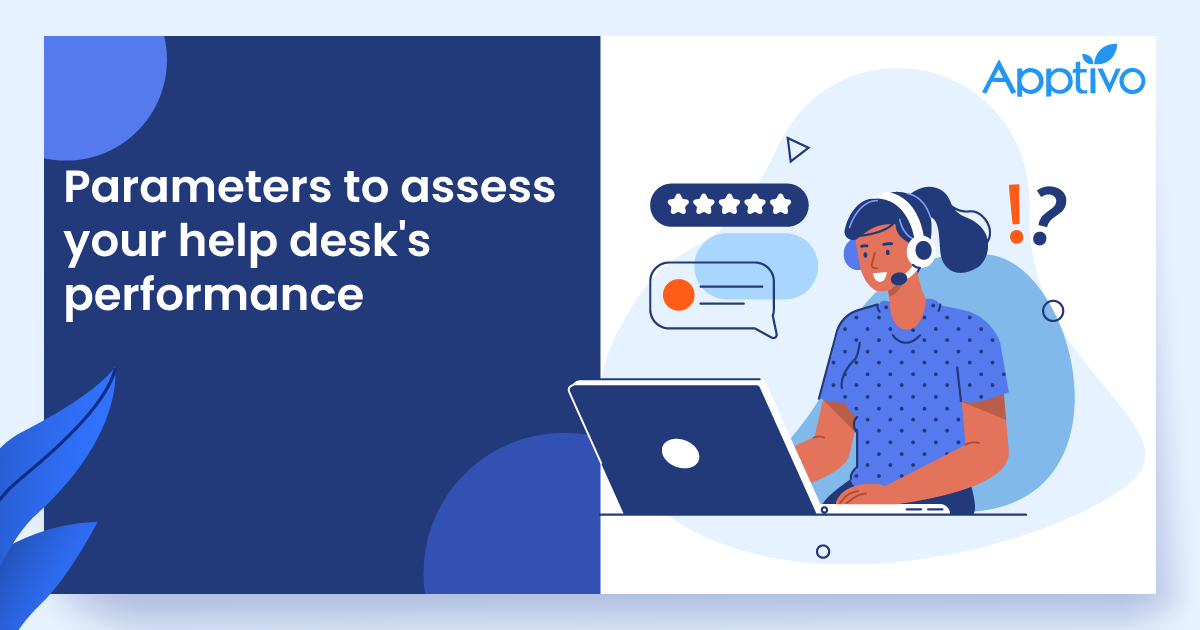 Help desk metrics: how it works in improving your customer support?
As a customer every one of us has probably experienced a frustrating technical problem and wished for expert assistance at some point in our lives. On the other side, businesses receive a huge number of enquiries about the product or service, and find it tough to ensure that every enquiry is answered to the fullest satisfaction of the customer
Read more

→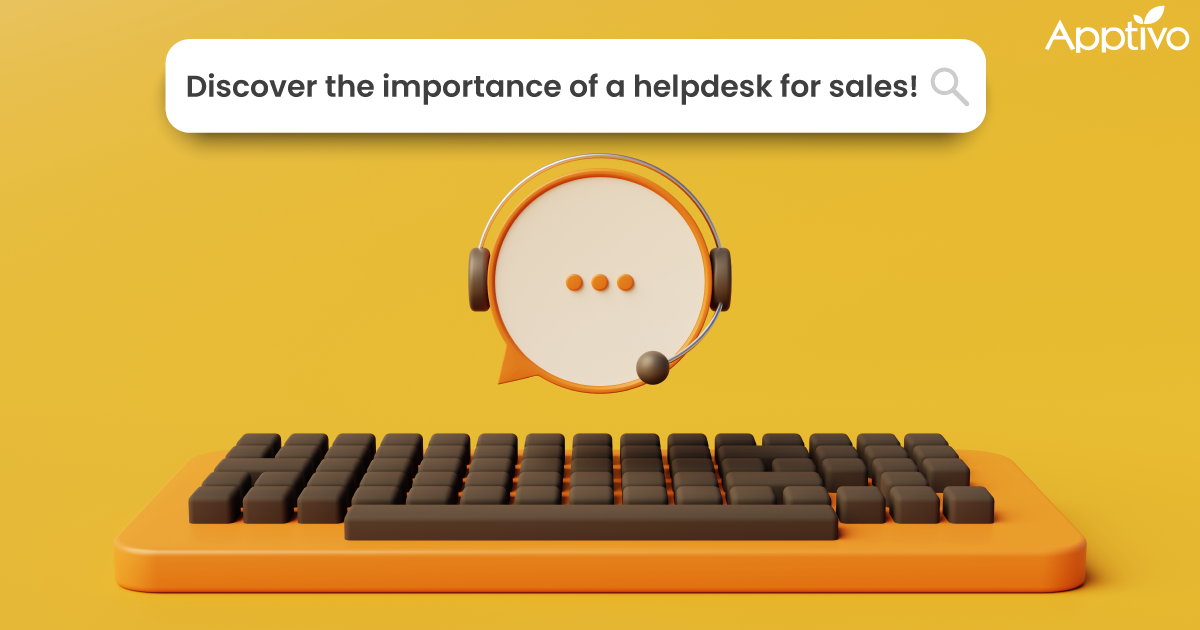 What is a help desk? How is it helpful for the sales field?
1. What is a help desk? 2
Read more

→