Requirements
was last modified:
December 1st, 2022
by
Apptivo Requirements App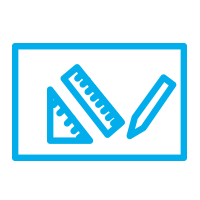 Requirements
Requirements App helps you with the functionality required for carrying out a particular process or a whole process of work. Create a Requirement with information needed and convert it to Project using Apptivo Requirements App.
Application Features
Select a case bolted by your Customer and create a new requirement for the case to be enhanced or the issue to be solved.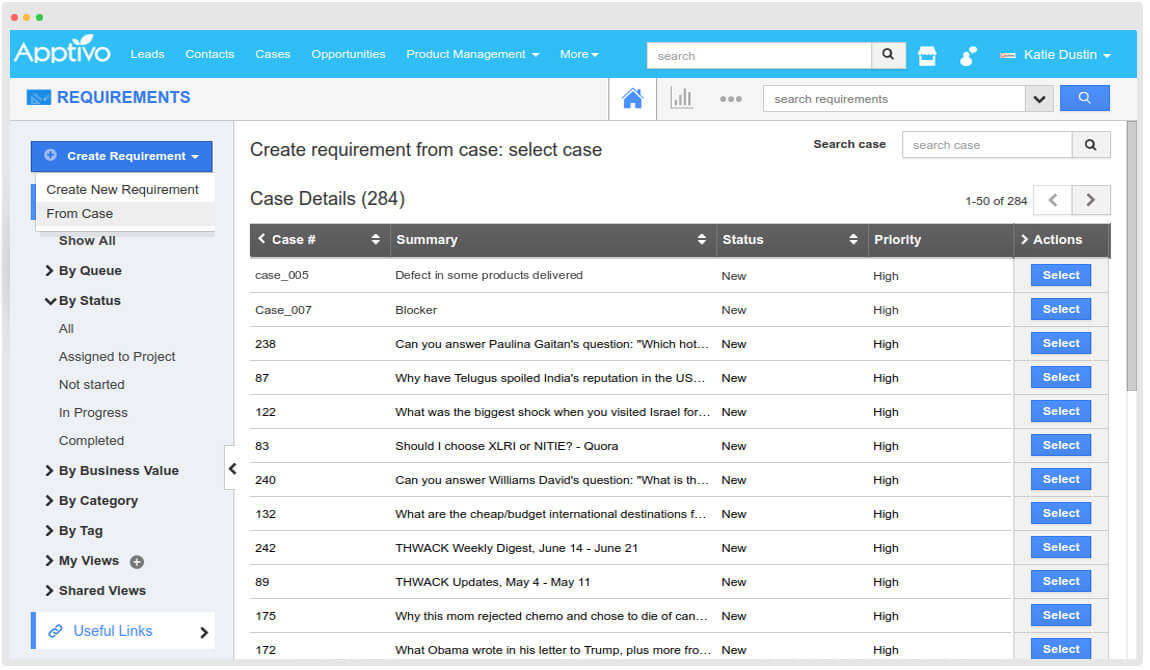 Change over a Requirement to a Project and create a milestone or task and assign it to your employees or teams to finish it.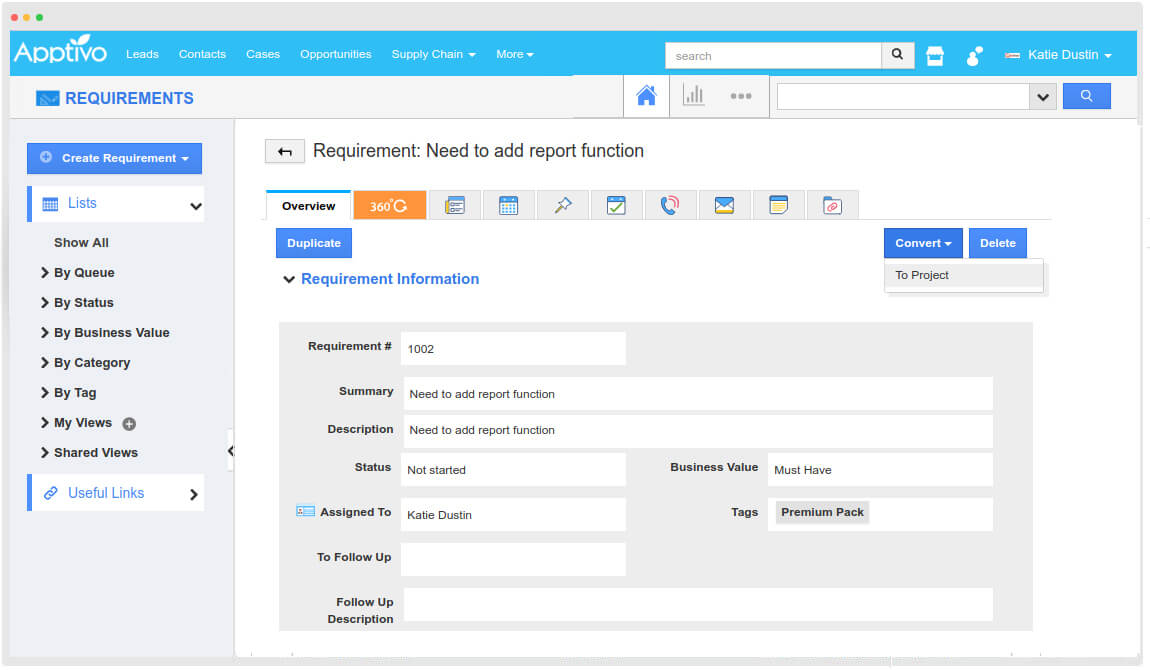 Being tired of creating a same requirement with different items, Duplicate the created requirement as much times needed and change as per your devoir.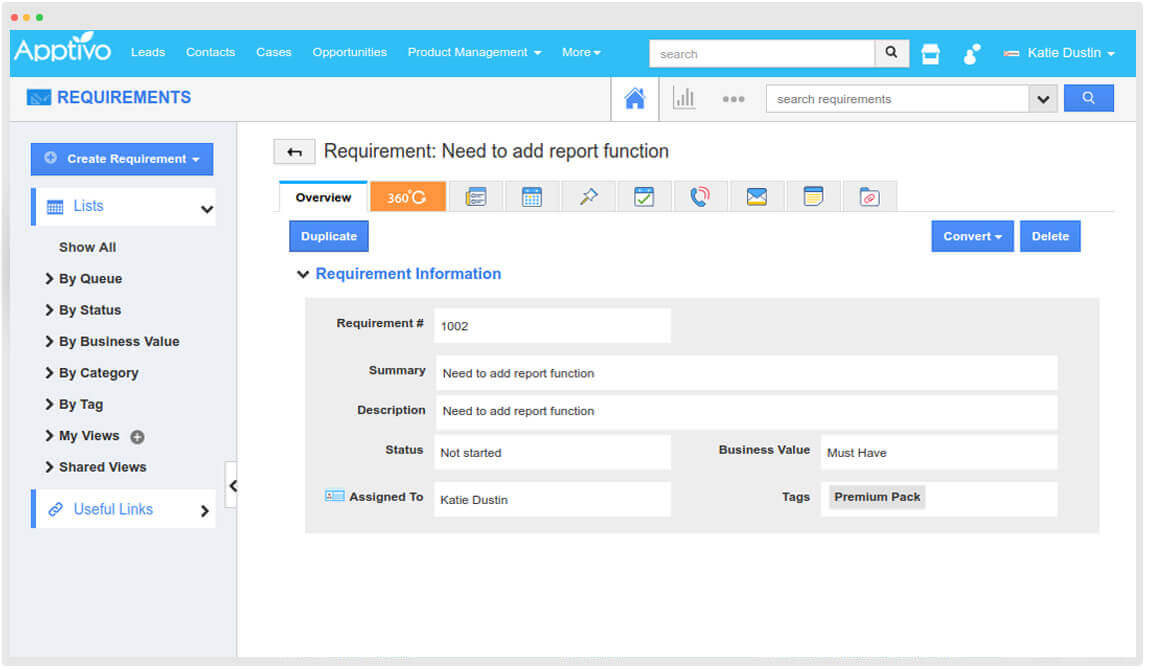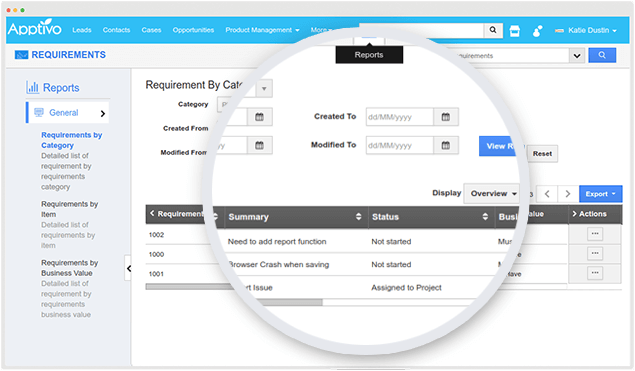 Punctilious Reports
Generate and view reports for requirements by Category, Item and Business value. Export it to compare and analyse with other reports.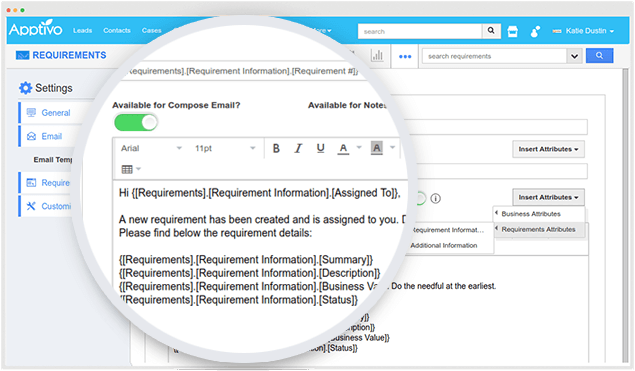 Email Templates
Building professional email templates is made easy. Use one of our professional designs or create a new one of your choice.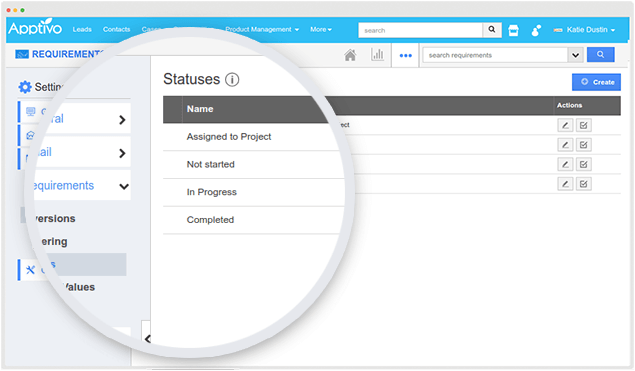 Requirement Status
Provide your current status of the requirement. Change it based on your business product or project management process.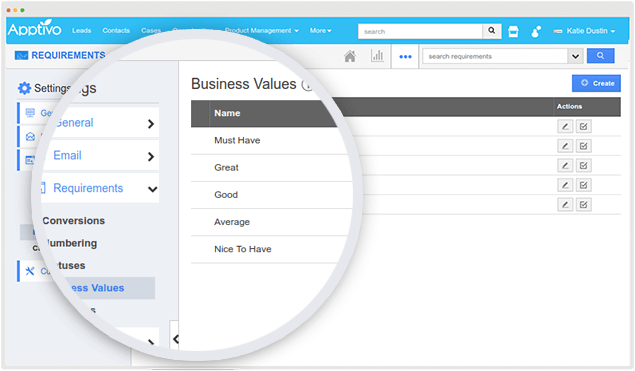 Business Value
Indicate the priority of the requirement to all employees and determine how important this requirement is to your business.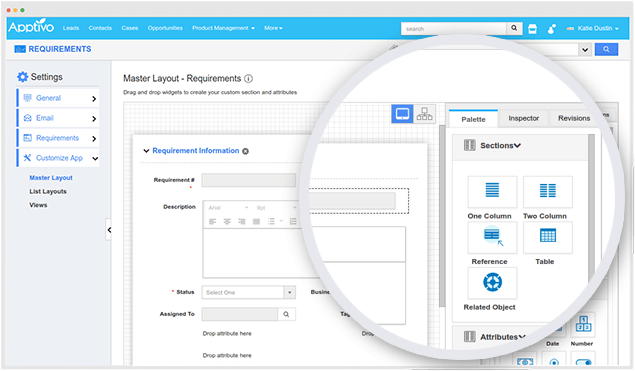 Customization
Customize every field, workflow, view, and integration to make it just right for your company. Improve your list and app layout as per your need.
Integrated Applications
Requirements App integrate seamlessly with the following applications

Requirements     Projects
All physical or functional requirements related to a project can be created and associated with the project. You can also view the list of projects that this requirement is associated to. A requirement can also be converted into a project in order to develop it in an effective manner. Learn More about Projects App
This Application is available in
Start a Trial / Book Demo
Apptivo provides a FREE 30 Day trial to all its customer to play around with the product and get to know if it suits their business. Apptivo also provides a 1 to 1 demo session to explain how you can use Apptivo for your business.