The Question:
After logging into my account, I see the quick links over on the right side. What am I supposed to do with these, do I create users using the Employees management app or the quick link? Are these links supposed to change from page to page? Any help is appreciated!
The Answer:
The quick links allow you to access common features from anywhere inside of Apptivo, such as creating a new user, changing your password, or import contacts.Don't be too confused, as each of these features can also be accessed through other channels.  For example, creating a new user from the quick links will actually create a new record in the employees app.  Importing contacts will simply add contacts to your contacts app, and changing your profile is the same as going to your preferences page.
The quick links themselves remain the same on all pages, but the various help links below will change based on the page.  Below the quick links are links to relevant help articles that will assist you in using the current application you are viewing.
Also below the quick links is a list of related apps.  If you are looking for new applications for your business, you can look here to find apps that work closely with the apps you are already using. Apptivo provides the option of Quick links(In left navigation panel of App's home page) in all its business applications. For instance – Employees App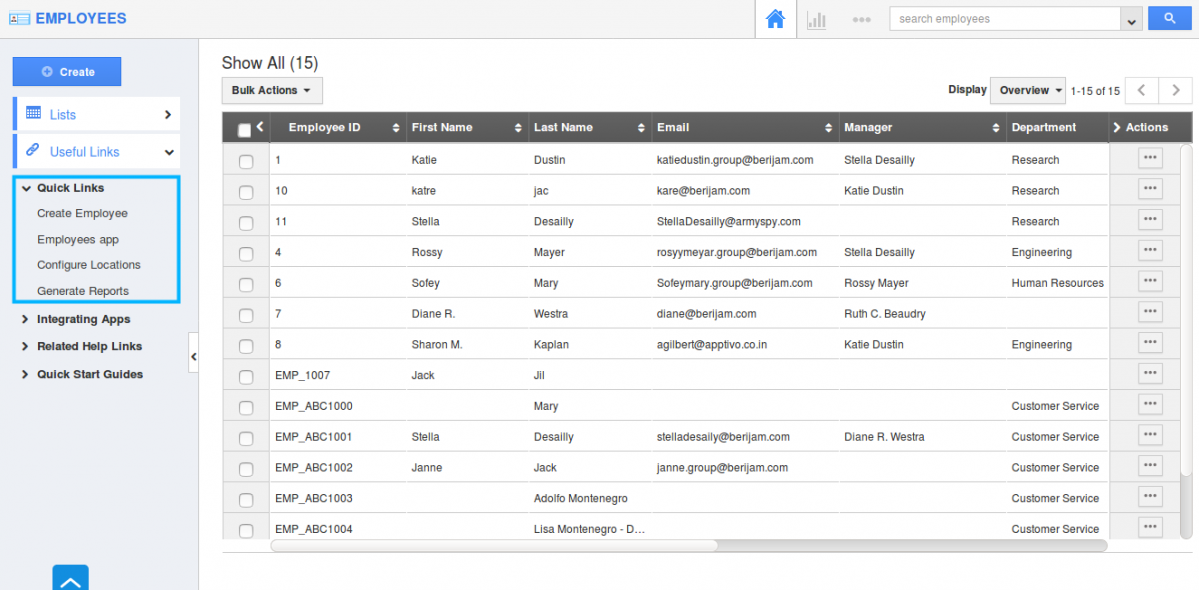 You can also create your Quick links needed by configuring the Settings of your needed apps. Let's take Customers App. Go to Settings and select "General" -> "Quick links" from the left navigation panel. You can create by tapping on "Add" button.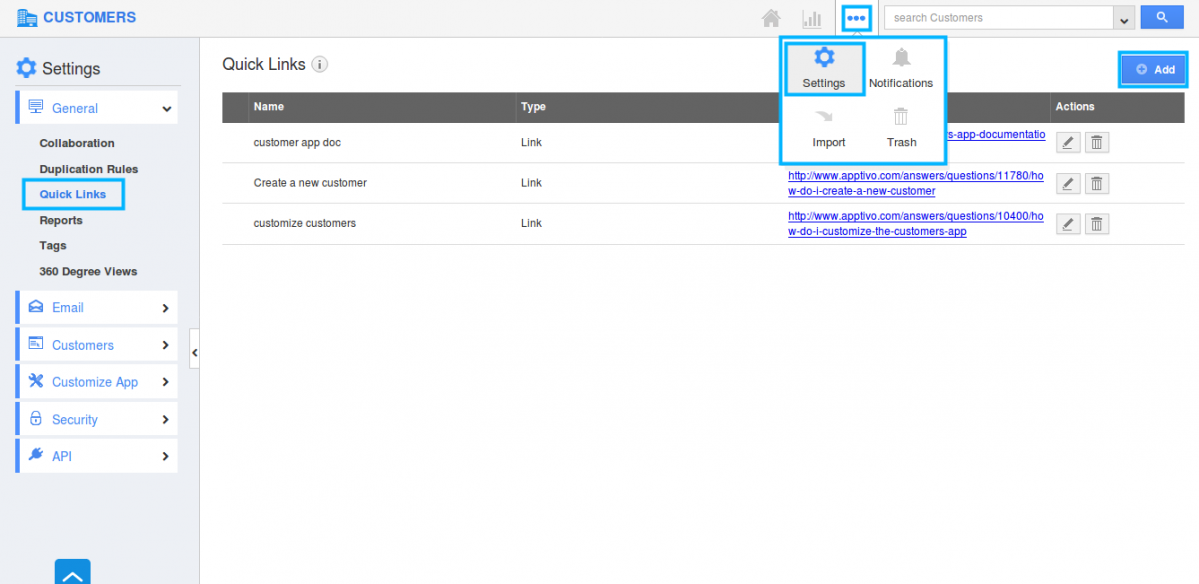 A pop up opens where you can provide the name and copy paste the link to the post you need to have a quick view. Click on Create button. hence, a quick link will be created.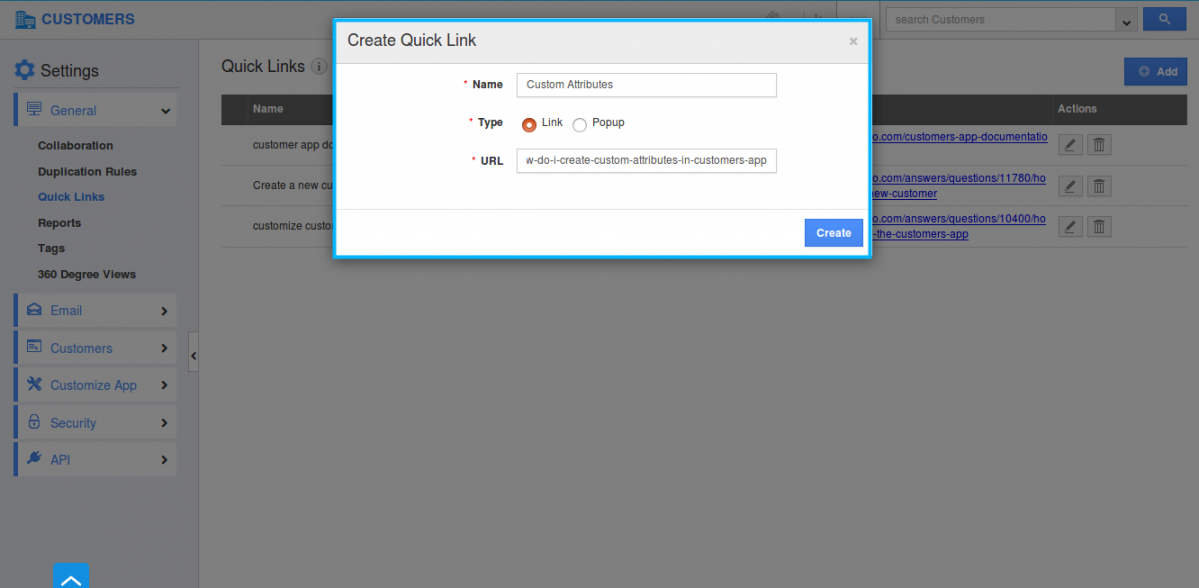 Back to Getting Started page