ERP, or Enterprise Resource Planning, is a type of system or software used by organizations to manage processes and automate activities such as accounting, project management, risk management, compliance. An ERP system brings together business processes of an enterprise, which makes it possible to improve performance and enhance project management abilities which, in turn, helps plan, budget, predict and report the organization's processes and financial status.
Why is ERP important?
An ERP system enables an organization's daily business operations to run smoothly and efficiently. When most of the organization's data resides in the ERP system, it provides an accurate report across businesses of the organization.
Different departments use it for different purposes – Finance uses ERP to books closing, the Sales department uses ERP to manage customer orders, Accounts needs ERP to pay suppliers correctly and on time, Logistics uses the ERP software to deliver the right products and services to customers on time, ERP helps Management get real time visibility into the organization's performance to make the right decisions at the right time, the ERP system makes it possible for banks and shareholders to get financial records. Each of these ERP modules that focus on one business area, share a common database and together form an ERP suite. ERP software can be bought using a cloud subscription model either from SaaS, (software-as-a-service) or a licensing model (on premise).
What are some of the common ERP modules?
The ERP system has different modules. Each module depicts a specific business function and provides data that supports the processes. ERP is a centralized platform of accurate data where the modules are coordinated and plugged within the system.
The Finance and accounting module
The Finance and accounting module helps businesses understand the current financial status and the future outlook.
Manages the general ledger and automates key financial tasks
Tracks accounts payable (AP) and receivable (AR)
Close the books efficiently
Generate financial reports
Comply with revenue recognition standards
Mitigate financial risk, amongst other things
The Human resources management module
HR module provides detailed information and maintains records of all employees and keeps track of performance appraisal, Job descriptions, sick leave, offer letters and maternity leave. The HR module stores large chunks of information about every employee in the organization.
The Sourcing and procurement module
This module helps with procuring the materials and services businesses Need to manufacture their goods, or the items they want to resell. The Sourcing and Procurement module helps businesses procure the materials and services that they need to manufacture their goods.
Some of the capabilities of this module are as follows:
Centralizes and automates purchasing, including requests for quotes, contract creation, and approvals
Minimizes underbuying and overbuying
Improve supplier negotiations backed by analytics
Connect with buyer networks based on data
The Sales module
The Sales Module helps manage the sales and marketing activities effectively. It helps implement order placement, order scheduling, shipping, and invoicing functions.
The sales module has the following capabilities:
Keeps track of communications with prospects and customers
Helps reps increase sales and identify leads with the right promotions and upsell opportunities that is backed by data
Enables order-to-cash process, including order management, contracts, billing, sales performance management, and sales force support
The Manufacturing module
The manufacturing module is a key planning and execution component that helps manufacturers plan production and make sure they have everything they need for planned production runs, like raw materials and machinery capacity. This module helps with the following:
Organizations can simplify complex manufacturing processes and ensure production is in line with demand
It mostly includes functionality for material requirements planning (MRP), production scheduling, manufacturing execution, quality management, amongst other things
The Logistics and Supply Chain management module
The supply chain management module tracks the movement of goods and supplies of an organization's supply chain. The module helps manage the following:
Real-time inventory management
Help increase supply chain visibility
The Service module
The Service Module helps organizations gather valuable data, which, in turn, helps organizations respond effectively to internal and external customers.
The service module has the following capabilities:
Helps companies deliver the reliable, personalized service customers have come to expect
Includes tools for in-house repairs, spare parts, field service management, and service-based revenue streams.
It also provides analytics to help service reps and technicians rapidly solve customer issues and improve loyalty.
The R&D and engineering module
The R&D module is part of a feature rich ERP system. It provides tools for product design and development, product lifecycle management (PLM), product compliance, and more. These help companies quickly and cost-effectively come up with new innovative products and services.It helps reduce costs and decreases the time for administrative work, and helps with overall backend management thereby. This gives the organization more room to focus on innovations. It also helps leverage its engineering assets and resources to succeed, better.
The Enterprise asset management module
Enterprise asset management (EAM) is a combination of systems, software and services used to maintain and manage the assets owned by a company. The objective is to reduce operational costs and increase the productive time by optimizing the utilization of assets.
The Enterprise asset management module has the following capabilities:
Helps asset-intensive businesses minimize a lull in their activities and keeps their machines and equipment running at peak efficiency
This module comes inbuilt with a predictive maintenance functionality, scheduling, asset operations and planning, environment, health and safety (EHS)
What are the benefits of having an ERP System?
The ERP system comes with a host of benefits to businesses. What value it brings to a business will depend on the nature of the business. That said, there are some key universal advantages that an ERP system offers. Let's take a look at 8 key universal advantages that an ERP system offers:
1.Saves cost
One of the biggest advantages of having an ERP system in place is that it can save the organization a lot of money in a lot of different ways. There are a lot of repetitive tasks that an ERP system can help automate; the advantage of which is that it minimizes human error and also eliminates the need to employ more people at the same rate as business growth. When the entire company has visibility into the ERP system, it makes it easier for departments or individuals to spot errors that could potentially drive up costs, and it could also help allocate resources as needed.
2.Workflow and all information in one place
Employees have visibility into workflows and all information since it's all in one place and employees have access to the system. What that means is they can see the status of projects and the performance of different business functions and the ones relevant to their jobs. This visibility is particularly useful to managers as it saves them the time and effort of having to ask their colleagues or team members for the status of the project and can also eliminate having to look for and go through documents.
3.Good insight from data and analytics
With ERP comes really good data. And ERP can also help companies analyze and understand data. Some of the best ERP solutions provide reporting and analytics tools that can track KPIs as well as have detailed reporting solutions with excellent display and metrics for comparison.
ERPs not only help organizations gather valuable data but it also has features that help analyze and understand data in the most efficient manner. With access to such rich data, it can help businesses understand what in the organization is doing well and what isn't. It can access real-time data and can uncover useful insights that can have a positive business impact on the organization.
4.Regulatory compliance & data security
When using an ERP system, it provides a record of all past transactions and an audit trail. This helps the organization stay safe and compliant. With an efficient ERP system, businesses can reduce the chance of errors and compliances issues with automation.
Data security is paramount to any organization, and therefore it is of utmost importance to consider data security while deciding on an ERP solution. A good ERP solution will help protect digital information from unauthorized access. It provides data security by establishing appropriate controls to stay secure from external and internal risks.
5.Collaboration
Employees, when they work together towards a common goal, are the most efficient. ERP makes it easy for employees to collaborate and work together and share information, like purchase orders, contracts and customer-support records — with each other. It eliminates the practice of working in silos, and instead, encourages collaboration and data sharing.
6.Flexibility
The ERP modules in an ERP suite allows businesses to follow best practices while giving them the flexibility to support department specific workflows and reports, depending on what's important to the departments and its executives. Overall, an ERP improves the organization performance, workflows, innovation and creativity.
7.Customer & partner relations and management
Managing customer and partner relations can be tedious. An ERP gives insight into all company related data and also on suppliers, service providers, and customers, allowing for convenient information exchange. For customers, it can track survey reports, support tickets, refunds and everything related to the customer, enabling a good understanding of and insight into the customer.
The right ERP solution helps alleviate the complex nature of the company-partner relationship. The ERP solution has the combination of software, processes, and strategies that the company can use to manage and automate the business processes and relationships between them and their channel partners. It enables real-time information flow, improves collaboration between employees, improves visibility into processes, and acts as a channel for the transmission of data and information between the organization and its employees.
8.Can be future proof
A right ERP system doesn't come with an expiration date. Instead, with every change that happens in the organization, the ERP will also be scalable and flexible enough to meet the organizations demands and in the future. It can adapt to operational changes.
Who uses an ERP system?
Any organization of any size can use an ERP system. ERP solutions can be designed for small, midsize or large organizations. It is designed to be industry and company specific to meet specific business needs. The only thing to bear in mind is to plan the ERP implementation according to the needs of the company, and follow best practices.
ERP systems for different sized businesses
ERP for Mid-sized businesses
ERP for Large Enterprises
1.ERP for Small Business
ERP systems for small businesses can help manage the business needs in order to help it succeed and grow. It can efficiently manage sales and customer relationships, operations and financials. ERP tools for small businesses are mostly cloud based, are quick to install and are scalable.
2.ERP for Mid-sized businesses
ERP systems built for mid-sized businesses have their own sets of tools. They have built-in analytics, are quick to install and deploy, and best practices designed for various different business processes and functions – financials, HR, supply chain management, and more. These are also scalable.
3.ERP for Large Enterprises
Large enterprises call for a robust, top of the order ERP system with embedded AI, machine learning, and analytics – and intelligent automation to transform business models and processes. ERP systems can be deployed depending on business needs – it can be on premise, in the cloud, or in a hybrid scenario depending on business need. They can integrate with existing databases or run on newer, powerful databases.
Types of ERP deployment
ERP systems can be deployed in different ways: in a public or private cloud, on premise, or in various hybrid scenarios that combine environments. Let's take a look at these:
1.Cloud ERP
In Cloud ERP, the software is hosted in the cloud and delivered over the Internet as a service that the organization subscribes to. Cloud ERP is the most popular deployment method mostly because of lower upfront costs, greater scalability and agility, and easier integration.
2.On-Premise ERP
On-Premise ERP is the traditional model for deploying software where the organization controls everything. The ERP software is typically installed in the organization's data center at a preferred location/s. The installation and maintenance of the hardware and software is the organization's responsibility.
3.Hybrid ERP or Two-tier ERP
Hybrid ERP or two-tier ERP, as the name suggests, is a mix of both. Some companies want a hybrid model to meet their business requirements. This is where some of your ERP applications and data will be in the cloud and some on premise.
What is Enterprise Resource Planning (ERP)
was last modified:
April 27th, 2022
by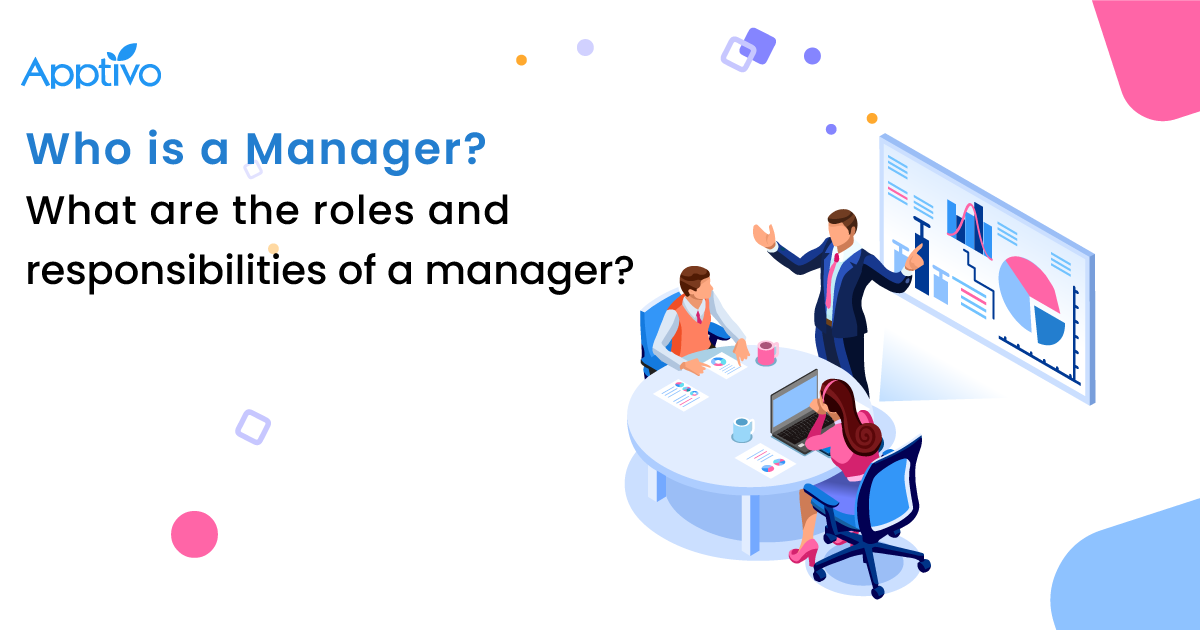 Who is a manager? What are the roles and responsibilities of a manager?
A manager is a person who manages a team of employees in an organization. Often, managers get the work done from the employees and make sure the decorum of the organization is maintained
Read more

→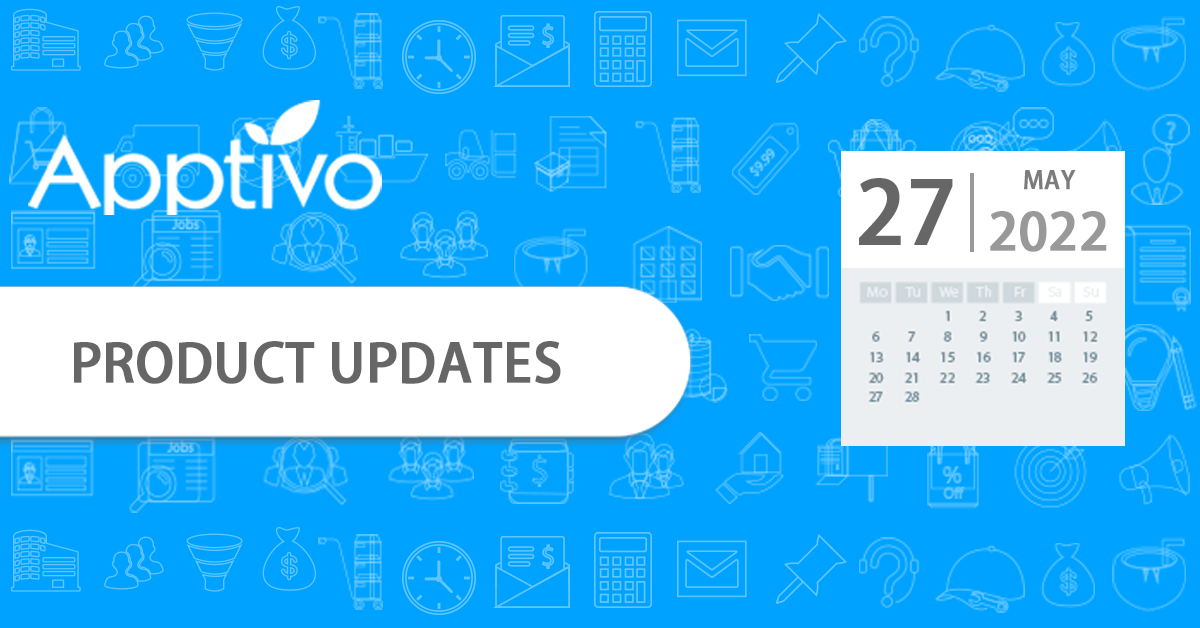 Apptivo Product Updates as of May 27, 2022
Welcome back to the feature update blog of Apptivo. In this feature release, we have enhanced some interesting features which make your business productive
Read more

→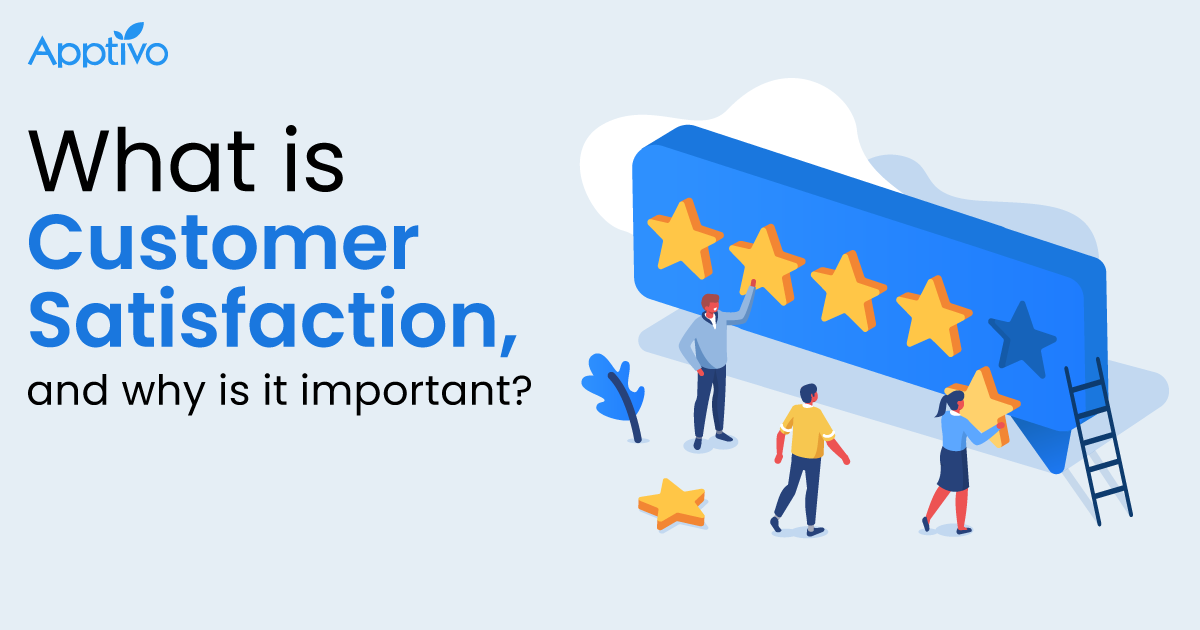 What is customer satisfaction, and why is it important?
All About Marketing Automation 1. Introduction 2
Read more

→