Template Settings
You have the option to use your own custom theme, or a theme that comes included with the Apptivo eCommerce Plugin. If you wish to use Apptivo's theme, click the "Copy to Theme" link, and then enable the theme in your appearance menu.
Page Settings
You will need to have several different WordPress pages in place for the Apptivo plugin to work. By default, all of the required pages are created, and pre-selected for you.
If you wish, you can actually create your own pages to replace the auto-generated pages. Create your new page in WordPress, insert the proper short code, then change the setting on this page for the plugin to use your new page.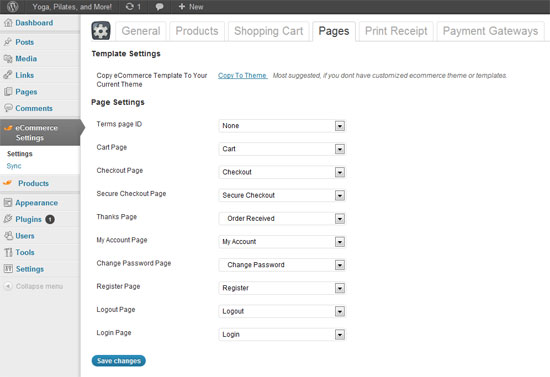 Back to plugin settings.