Print Receipt Page
After purchasing a product from your site, the user will be sent to a thank you page, which shows them a receipt for their purchase. This page is automatically created and configured when you activate the plugin, but you have the option to create and use your own custom page by selecting it here.
Print Receipt Address
On the print receipt page, your business address will be printed. Include the address you would like to display in this box, and you can also include a customized thank you message, or special instructions for their order.
Print Receipt Logo
You also have the option to include your logo, or another image on your receipt. Upload an image of your receipt using this form, and it will appear to your customers during checkout.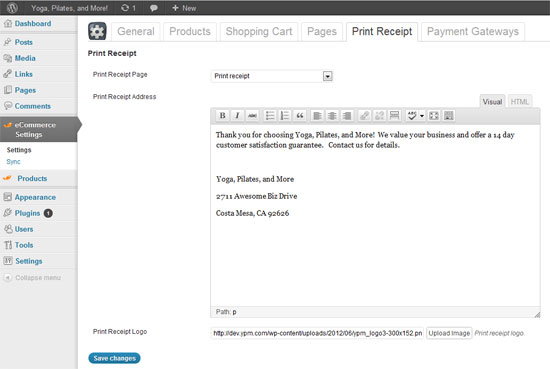 An Example Receipt
Here is an example of what your receipt will look like to a customer.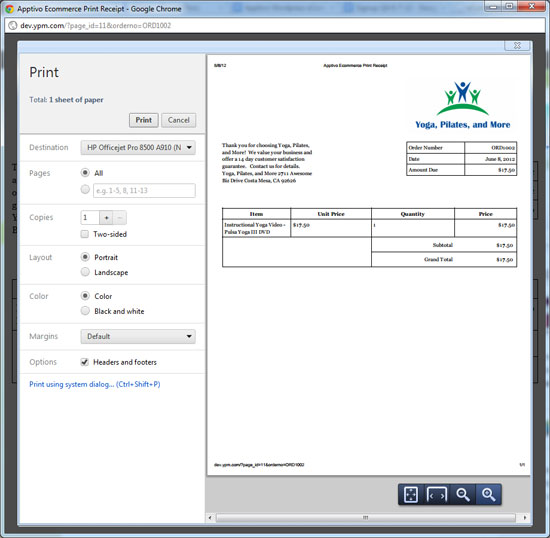 Back to plugin settings.