Answers
was last modified:
December 1st, 2022
by
Apptivo Answers App
Answers
Apptivo Answers App offers a platform to your teams and customers, where one can ask questions, learn, and share knowledge. Create a knowledge database about your product or service, offer readily available answers to your customers, edit answers anytime, add images and hyperlinks, and much more.
Application Features
Offer readily available answers to your customers on their inquiry. Create your own questions and answers, offering quality service, where users can gain access to their required solutions.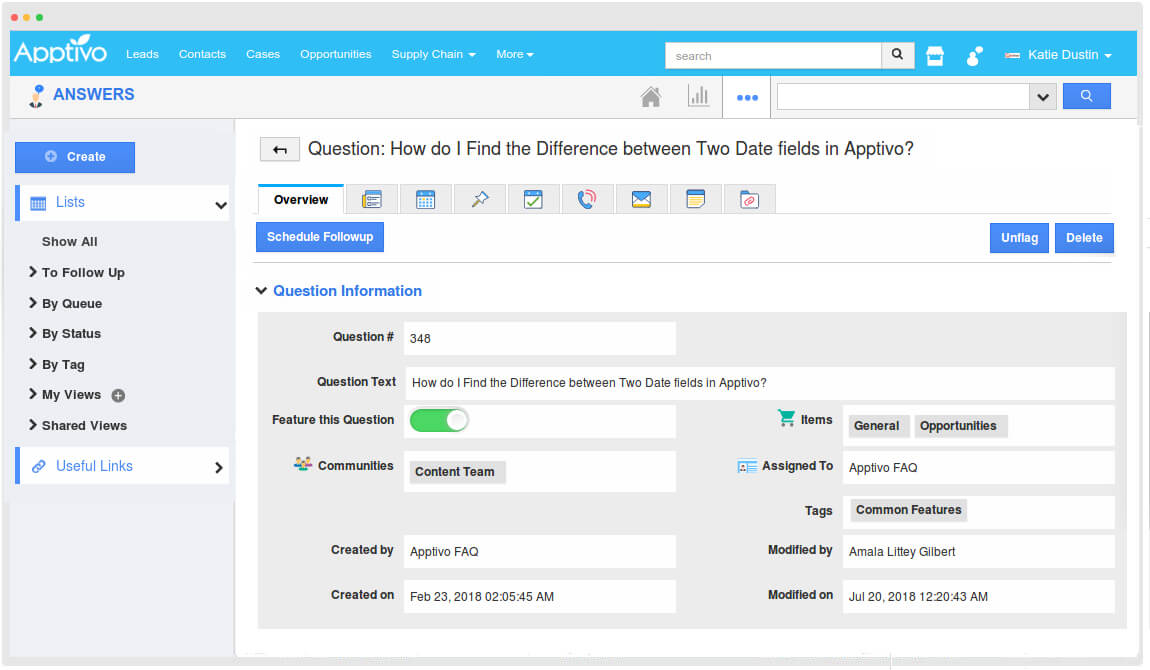 Improve your search traffic. Never worry about the search engine optimization. You can feed your own titles, meta keywords and descriptions for the answers you create.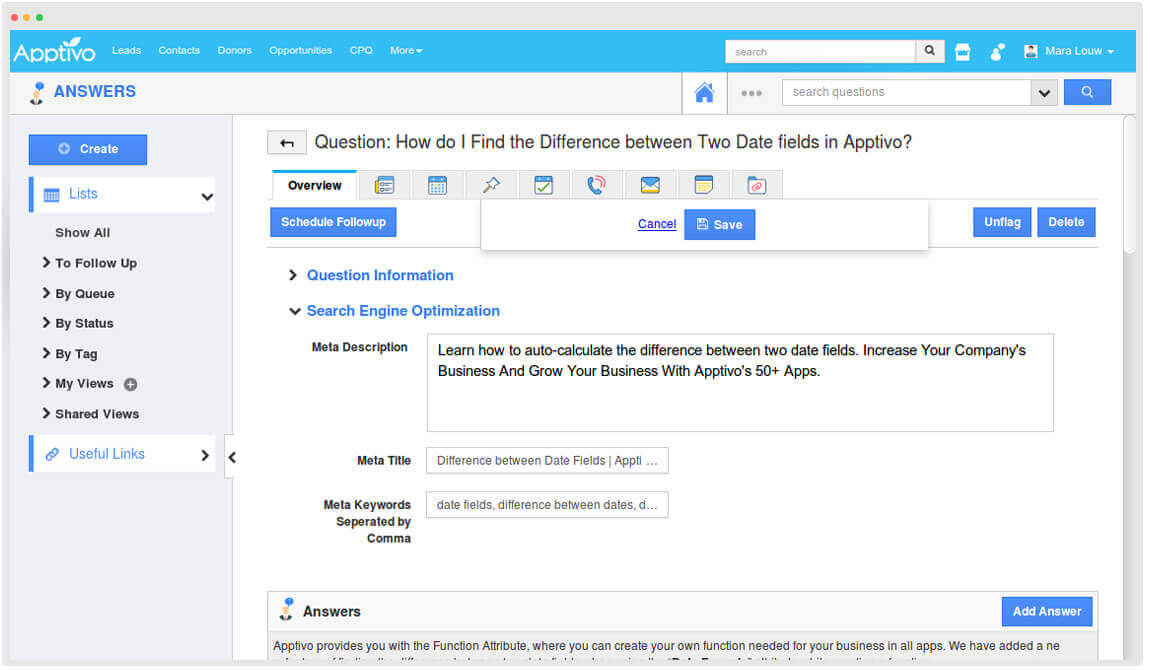 Create your own tags and categories, which can be used for an easy search. Created questions can be browsed and searched for by dates, tags, and categories. Tagging helps in easy and quick navigation too.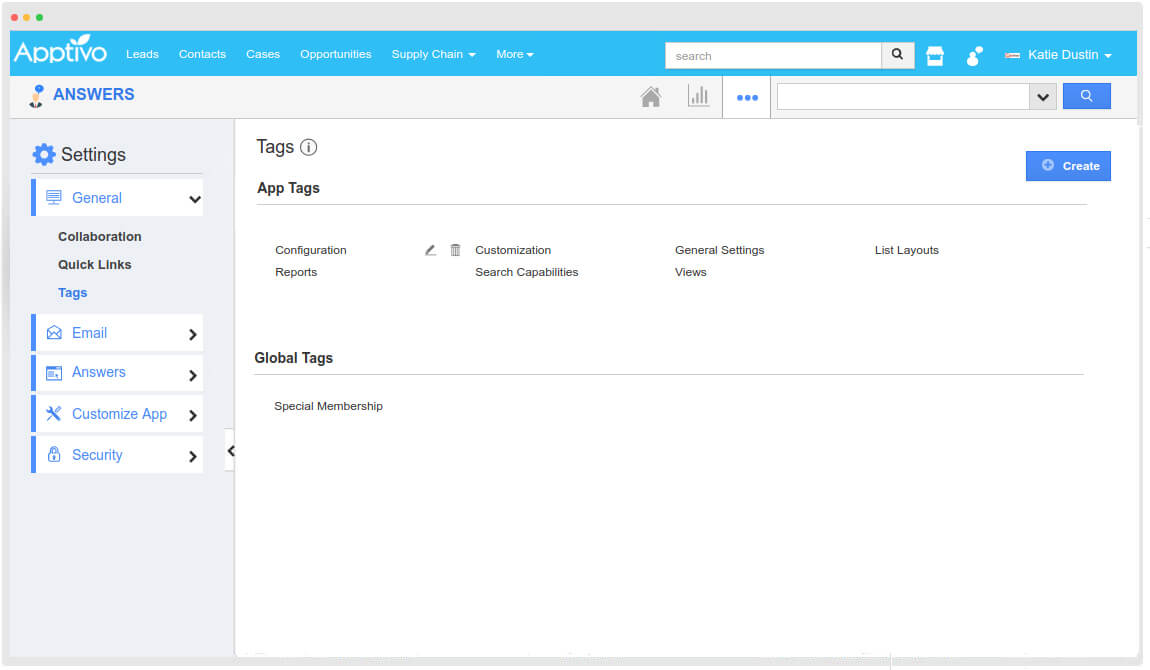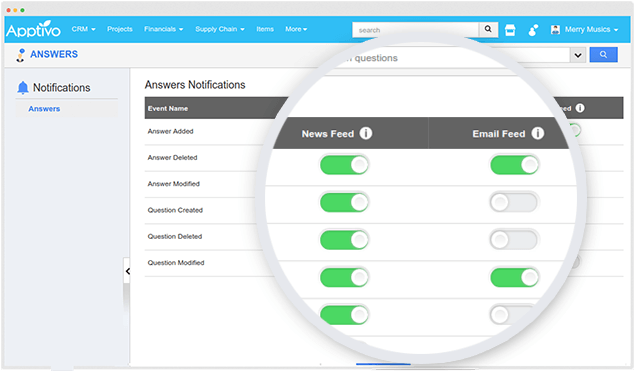 Instant Notifications
Never miss out a customer question. Get notified instantly, through news feeds and email feeds, whenever a question or an answer gets created, modified and deleted.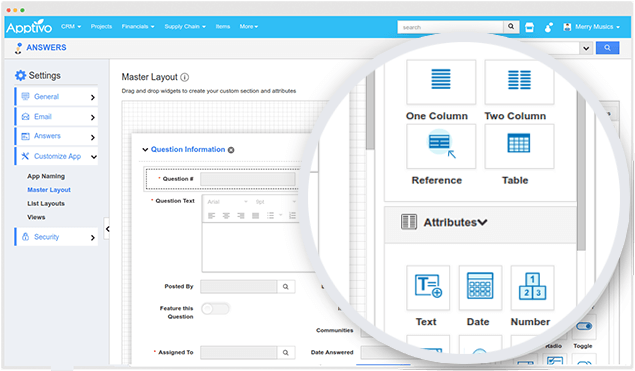 Customization
Configure our app to your requirements and necessity. Create any number of custom fields and sections, add or remove the standard fields, design how you want the creation page to be.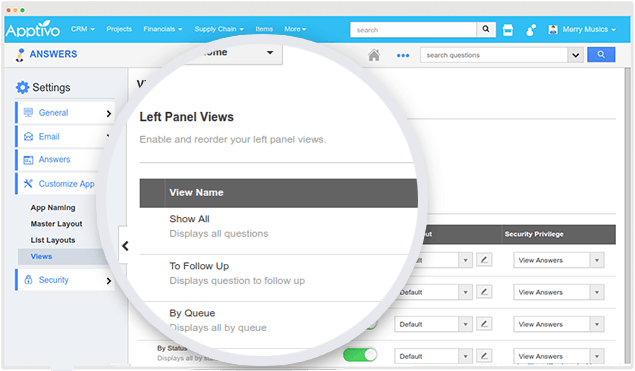 Customizable Views & Layouts
Enjoy highly advanced customizing options. Create custom views from results of your desired search, configure the default list layout and create new layouts, select the desired columns in the layout.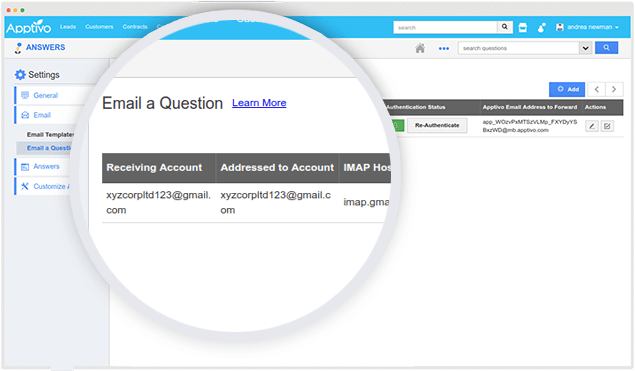 Email a Question
Collect and create questions automatically from emails you receive from your prospects. Apptivo Answers App creates an answer when an email is sent to the configured email id.
Integrated Applications
Answers App integrates seamlessly with the following applications

Answers     Items
The questions you create can be associated with the item, that the created question is related to. Search and select the related item from the Answers App, which pulls in the item values from Items App. Learn More about Items App
This Application is available in
Start a Trial / Book Demo
Apptivo provides a FREE 30 Day trial to all its customer to play around with the product and get to know if it suits their business. Apptivo also provides a 1 to 1 demo session to explain how you can use Apptivo for your business.