License Tracker
was last modified:
December 1st, 2022
by
Apptivo License Tracker App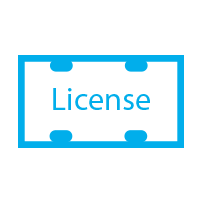 License Tracker
Make licenses needed for your business - Manage it - Categorise it according to the Department and Agency - Get your License tracking reports - Everything using Apptivo License Tracker.
Application Features
Dawn of your license by giving information about your license, issue and renewal date. Create a follow up prior to expiration to remind them of their license.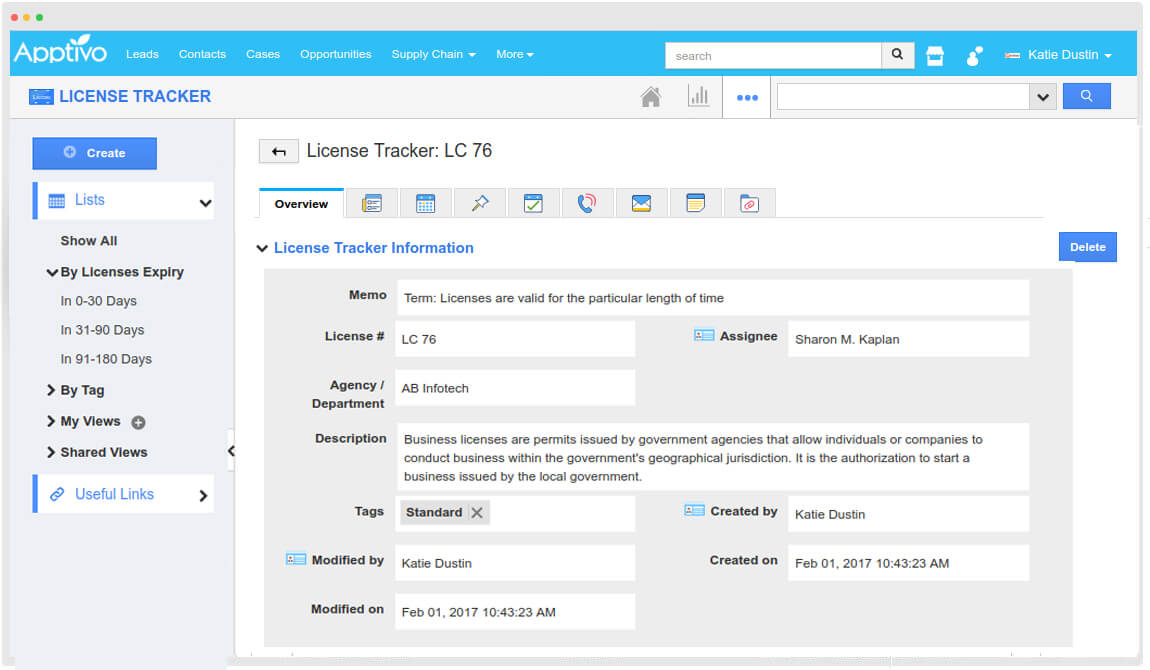 Add up your needed agency or department of where you want to categorize your licenses. Track and group it whenever needed for reference.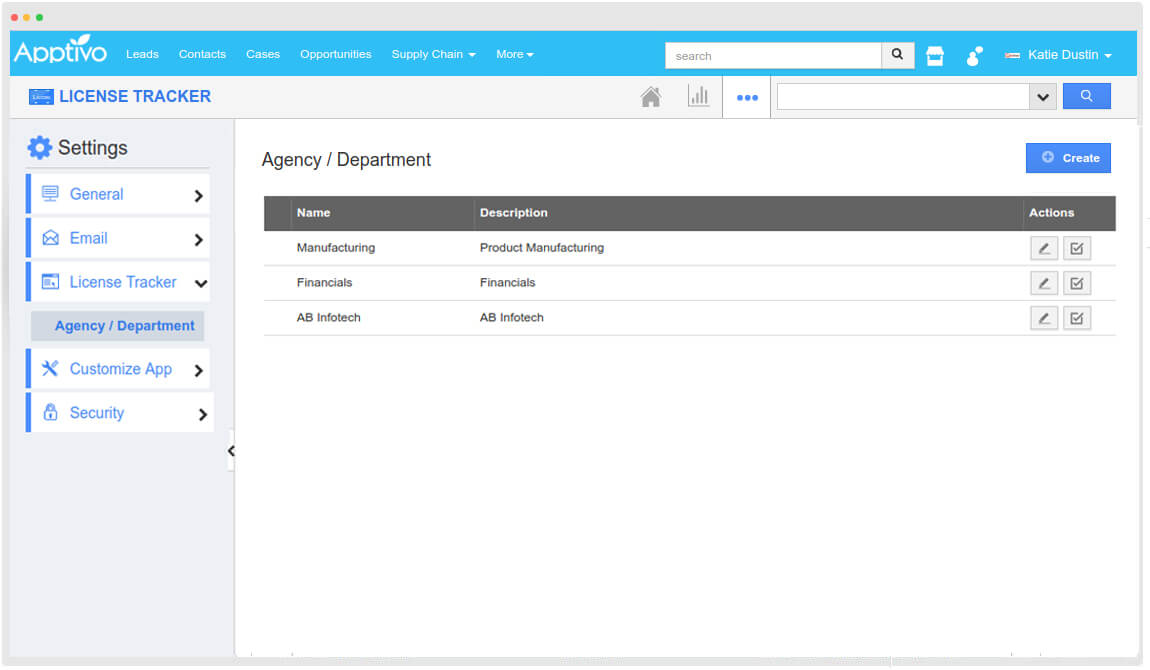 View and generate your summary of the license associated with agency or department within specific period for future reference and criticism.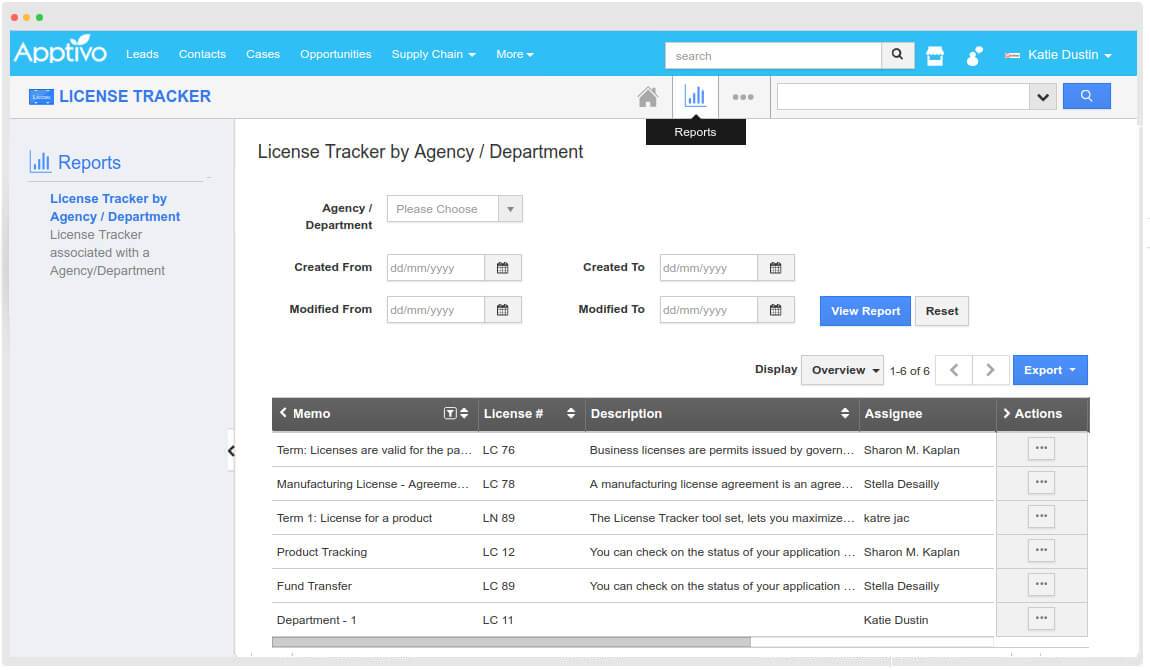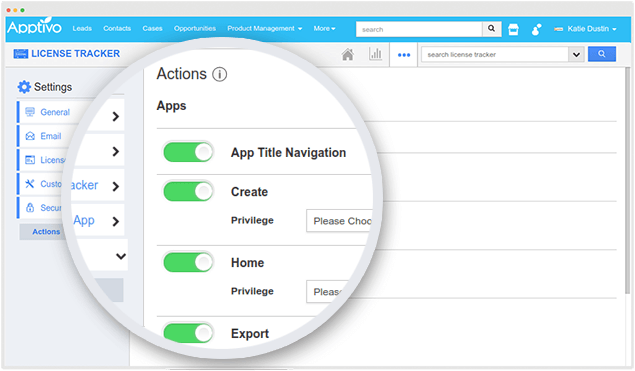 Shield Actions
Give your app an incredible security by empowering different propelled features which turns out to be in a split second obvious in all objects around apps.
Integrated Applications
License Tracker App integrates seamlessly with the following applications

License Tracker     Employees
Every license tracker record in Apptivo has the "Assignee" field to whom the created license tracker is assigned, which pulls in the employee records from the Employees App.Learn More about Employees App
This Application is available in
Start a Trial / Book Demo
Apptivo provides a FREE 30 Day trial to all its customer to play around with the product and get to know if it suits their business. Apptivo also provides a 1 to 1 demo session to explain how you can use Apptivo for your business.